Getting Started: Add Wireless Hotspot to a package
Open Settings window.
Go to Billing → Packages panel and click on Add Package button.
Select Wireless Hotspot from the Available Services — click on the + icon to add the service to the package.
Click Save to save changes.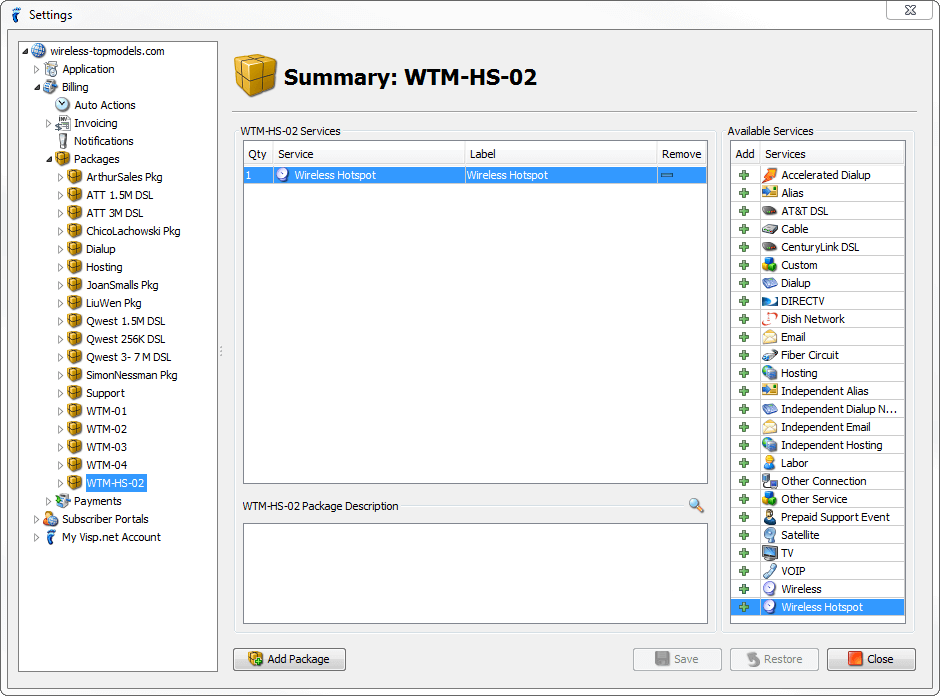 Configure package price
Wireless Hotspot is the non-recurring version of the Wireless service, so you only need to set one price and the setup fee, if applicable.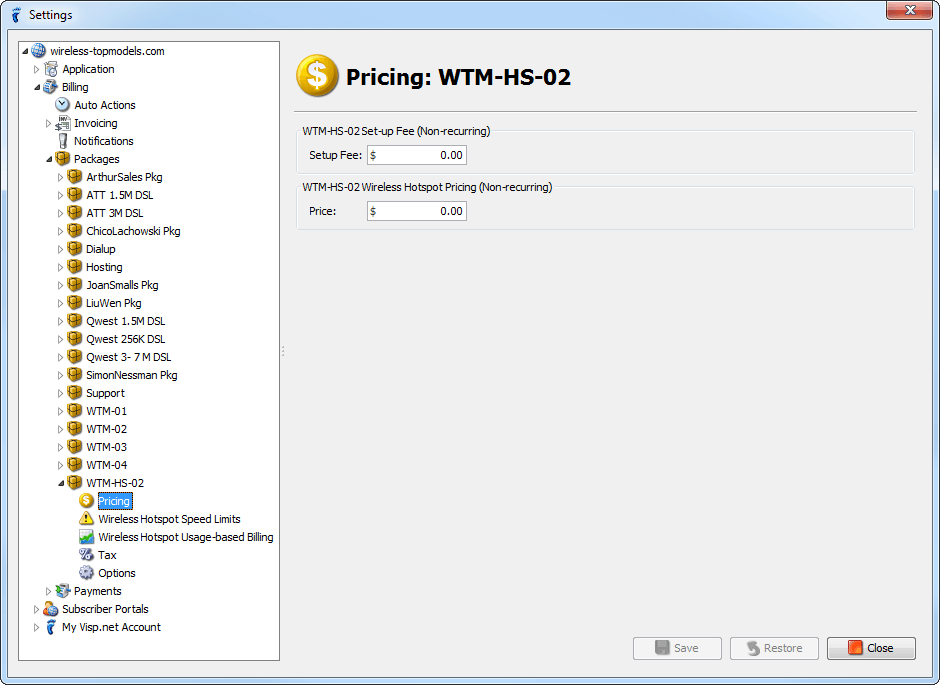 As with the recurring-type of Wireless service, it is also possible to configure the speed limits for the Wireless Hotspot service.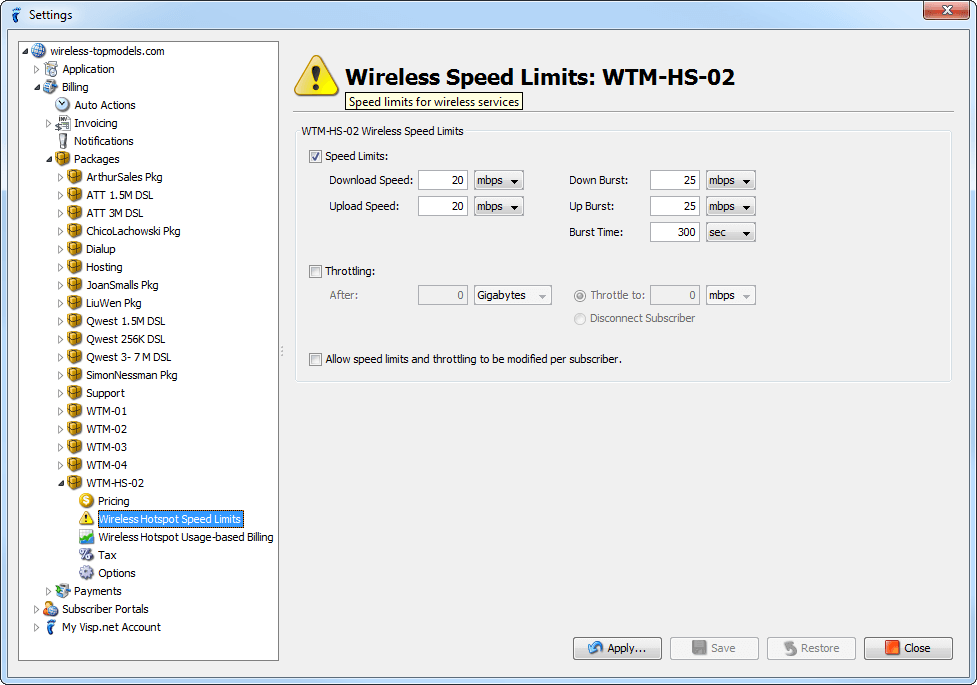 In addition, the access time for the Wireless Hotspot service is set-up in the Usage-based Billing panel of the package.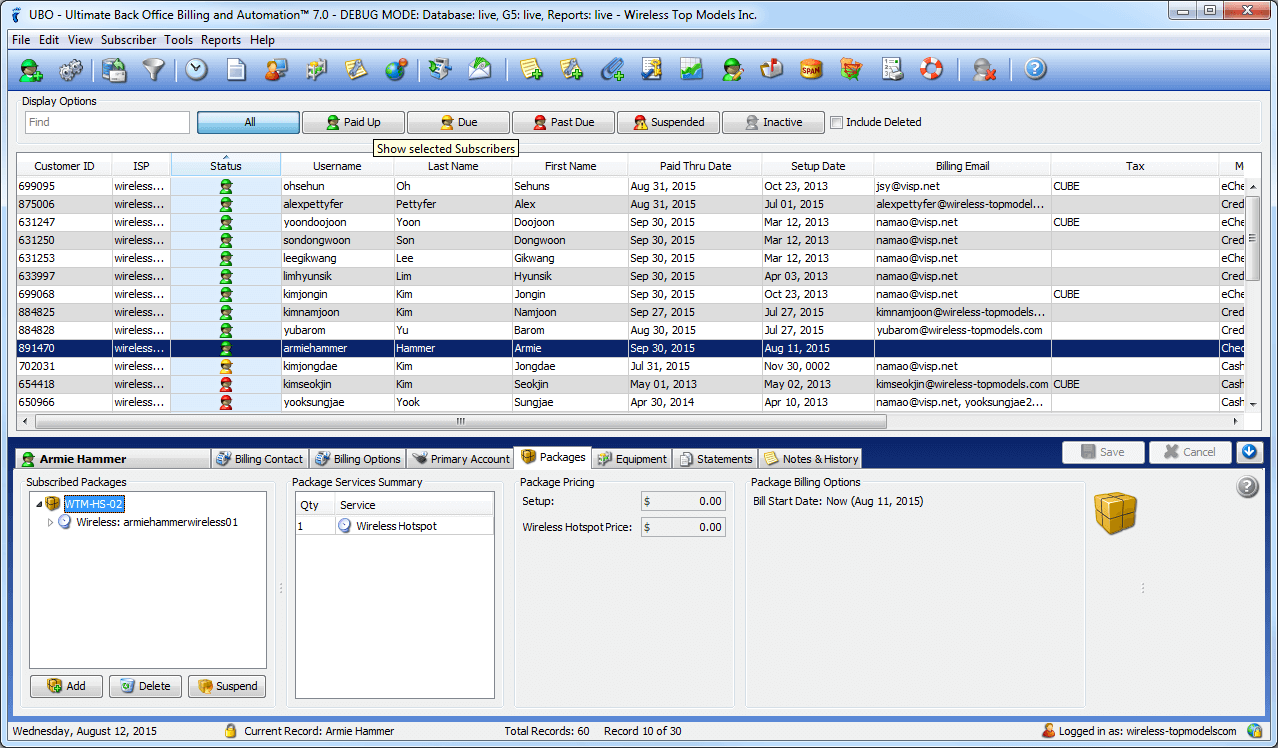 Subscribers with a Wireless Hotspot service added to his account may be viewed in the main table and managed through the available lower tabs, just like other subscribers.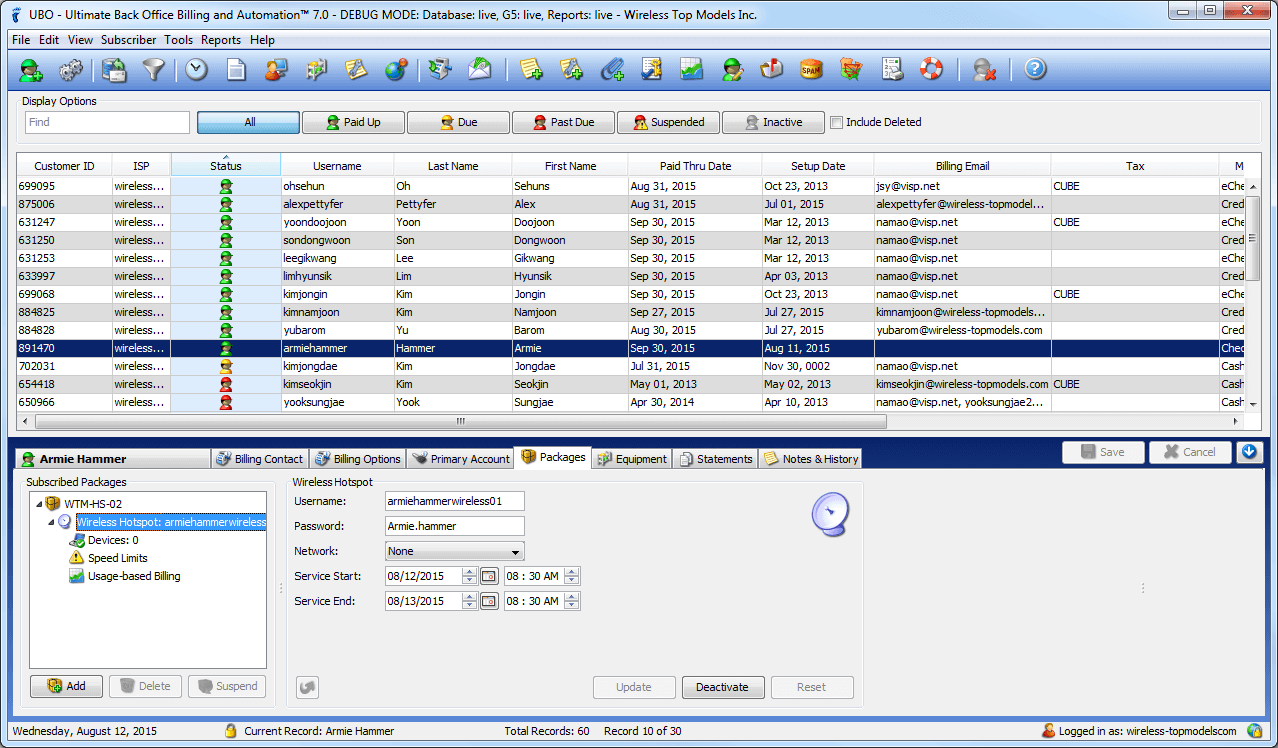 Start and Service End
If the subscriber signed up for a Wireless Hotspot service via the online sign-up page, these fields are automatically filled based on the access time configuration of he

service.

These fields may be manually set or modified from Wireless Hotspot service panel in the Packagestab

(please see screenshot above).

When the indicated service end is reached, the service is automatically deactivated.

Inactive Wireless Hotspot services may be manually activated from this panel.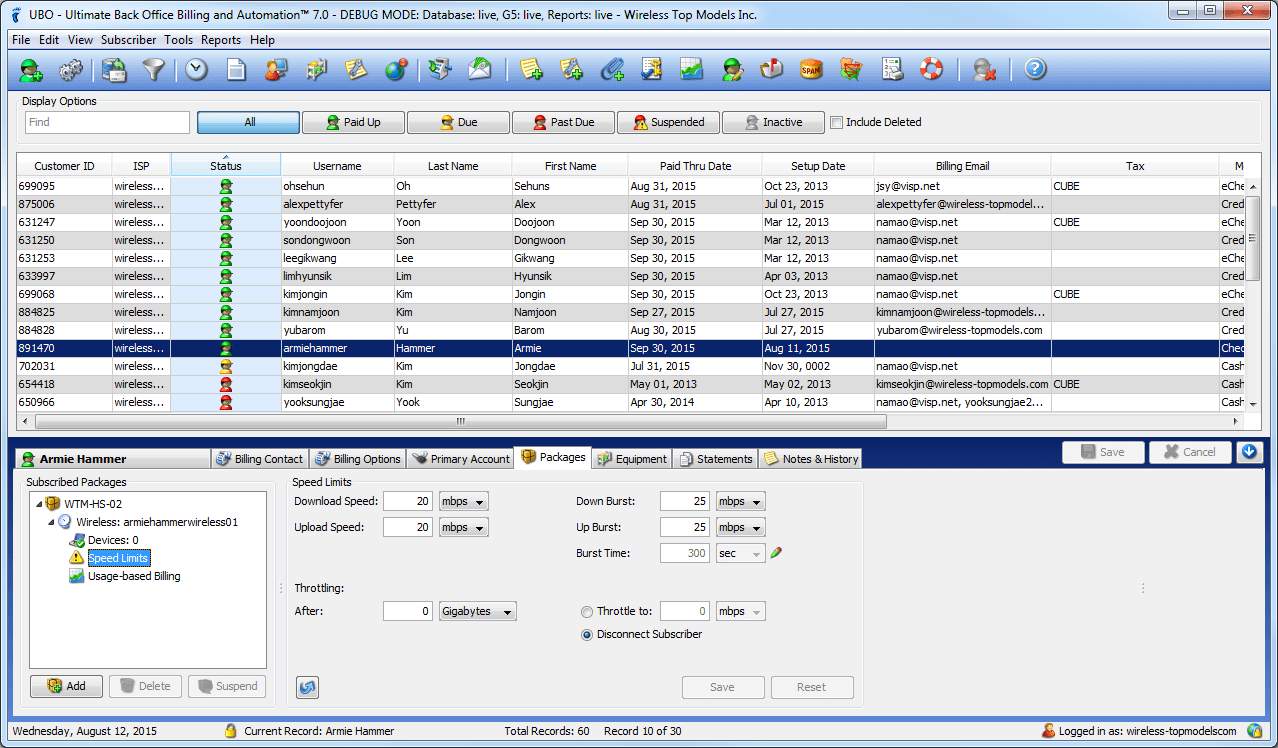 Speed limits for Wireless Hotspot services may be modified per account, if allowed.