Now you can turn off the "Remember my password" option in the Login window to require that App Users always enter their password. If an unscrupulous 3rd party happened to get access to the computer, they would not be able to login.
Just set it in the ISP Configuration and you'll see the effect the next time you log in into UBO.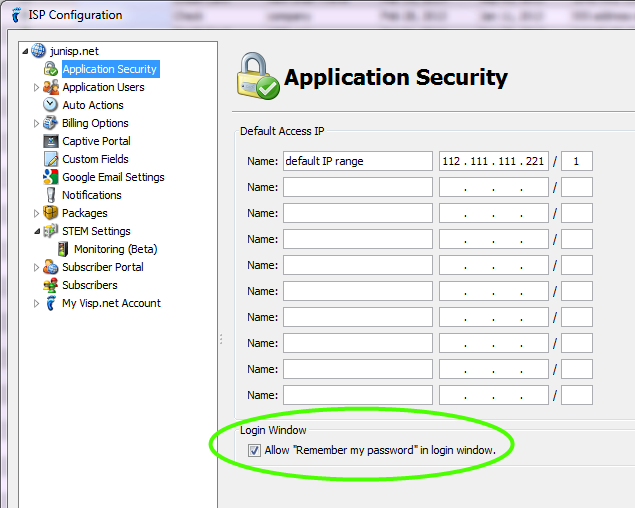 If it is disabled, "Remember my password" will be grayed out and become non-editable with a tooltip that hints where you can change the settings.