You can choose whether to automatically add the bill for your subscriber's new package to an invoice or add it to a quote first.
Getting Started : Choose where the bill for a new package will be added
Open the Settings window.
Go to the Billing → Invoicing → Package Invoicing panel, and the Invoicing for Packages section.
Click the option that you wish to use:

an invoice — the bill item for the new package will be automatically added to an invoice
a quote — the bill item for the new package will be automatically added to a quote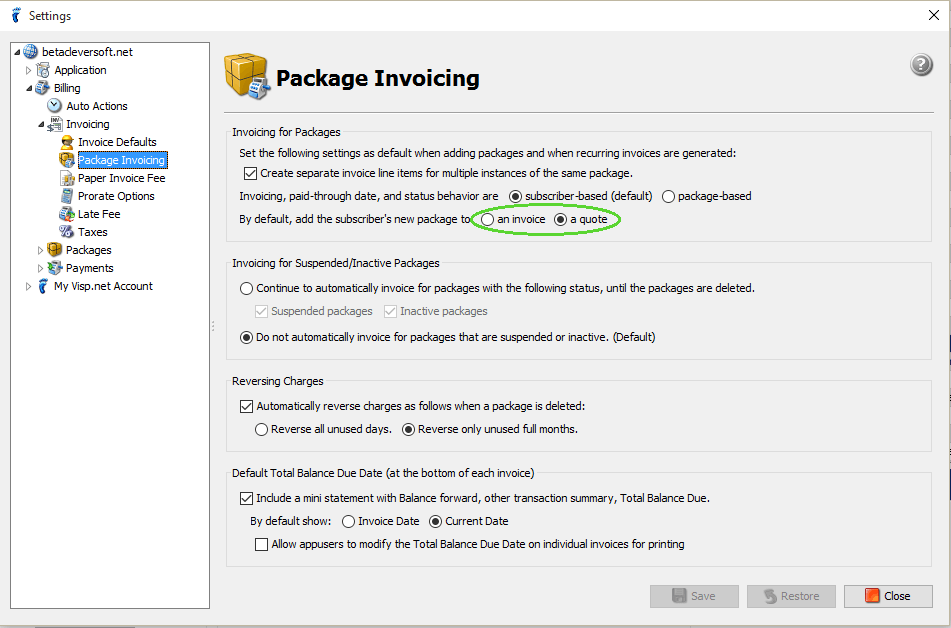 Items added to a quote are not included in the Accounts Receivable report. On the other hand, items added to an invoice will be accounted for in the Accounts Receivable reports.
A quote, along with its items, can be transitioned to an invoice by clicking on the Quote label found on the upper right side of the Quote window. The following prompt will be displayed once you've clicked on the label: "Are you sure you want to transition this quote, and its items, to an invoice? This cannot be reversed. [Yes][No]"
Yes — transitions the quote, and its items, to an invoice, with all the appropriate calculations
No — cancels quote to invoice transition
You can also manually generate a quote by mousing over the Add button in the Statements tab and selecting the Quote option from the menu that will be displayed.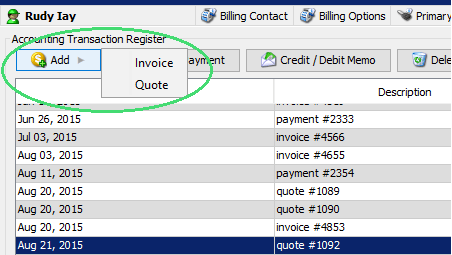 In adding a package, you also have a choice whether to Invoice or Quote it Now even if the billing won't start until a later date.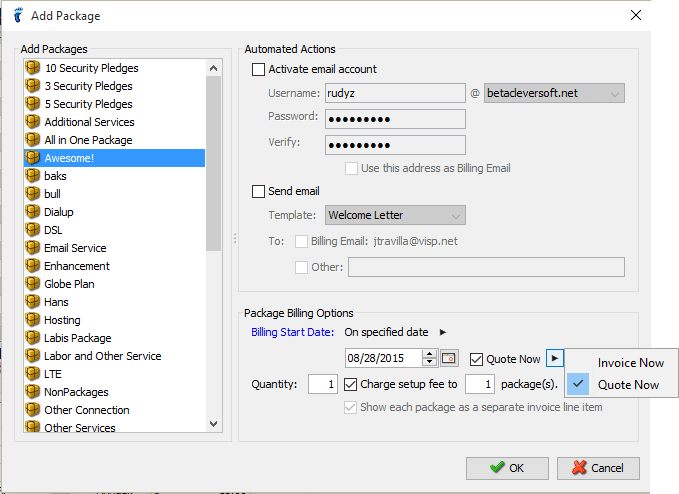 Also, in custom items added in a Quote, you can choose when the item will start getting billed.