In addition to the existing payment methods available (cash, check, etc.), you can also process payment for subscribers using tokens.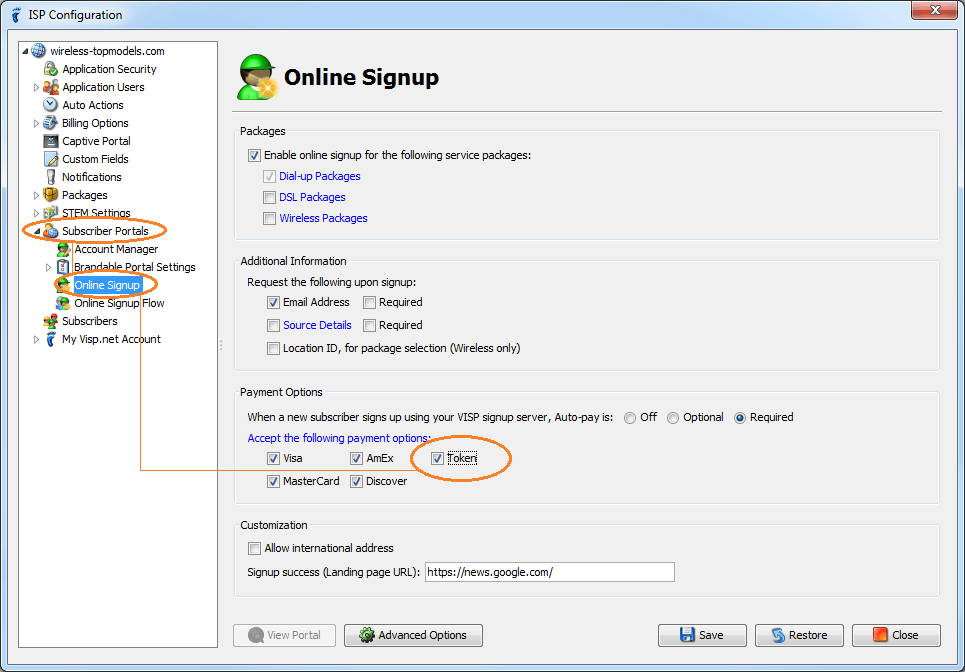 Getting Started: Allow TOKEN payment method
Open the ISP Configuration window, go to the Subscriber Portals → Online Signup panel, and then the Payment Options section.
Click the Token option to allow token as payment method.
Click the Save button to save changes.


Once the Token option has been checked, the TOKEN will be displayed as an option in the Card combobox in the Billing Options tab.



If you wish to add multiple tokens to an account, you can click on the + button to display the multiple credit card/token panel. From within the panel, you can click on the + button to add an empty row where you can enter the information of the additional token for the subscriber.