Go to Authorize.Net, then click on the Merchant Login link and login with your authorize.net account.
After logging into your account, you will need to go into the settings section and configure the settings in the following areas to match the settings of visp.net.
(Click on an image for a larger view.)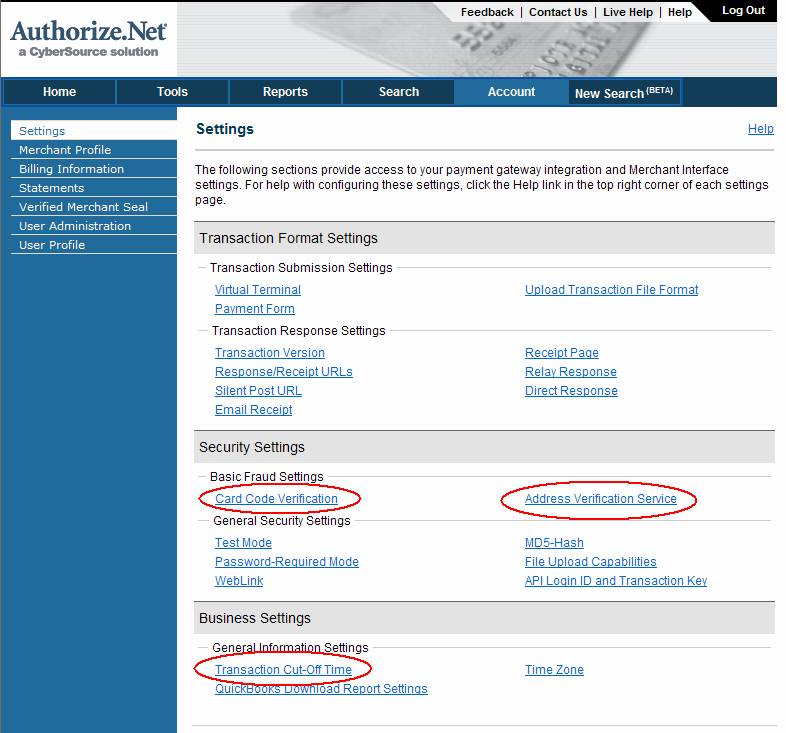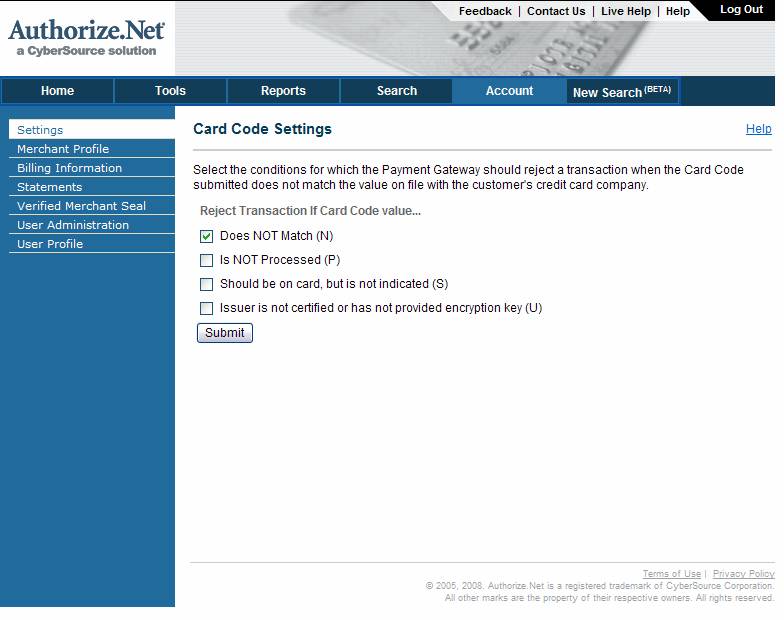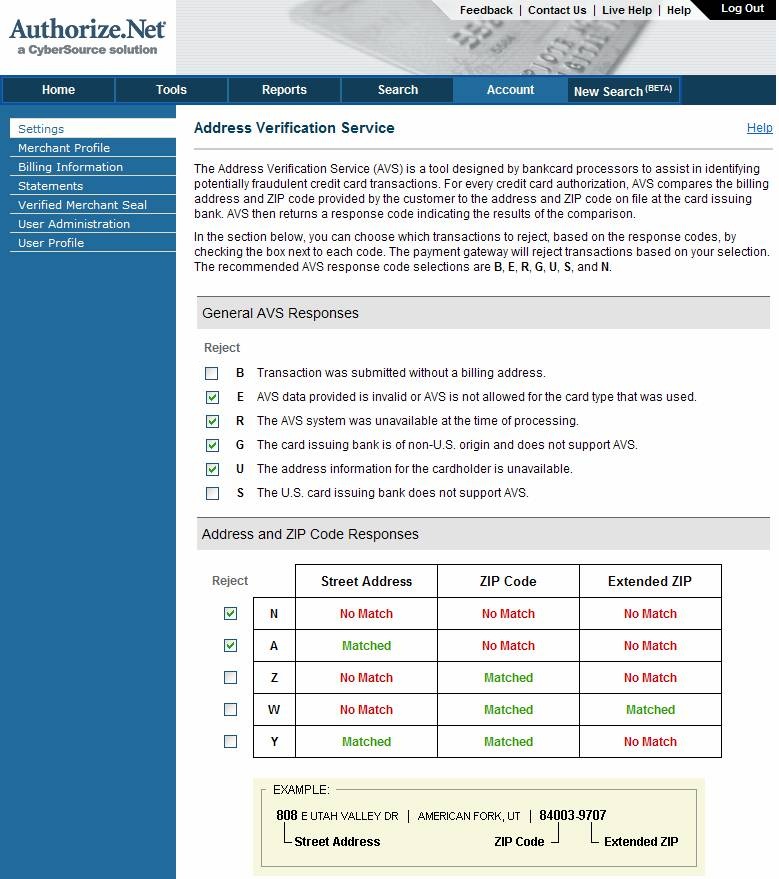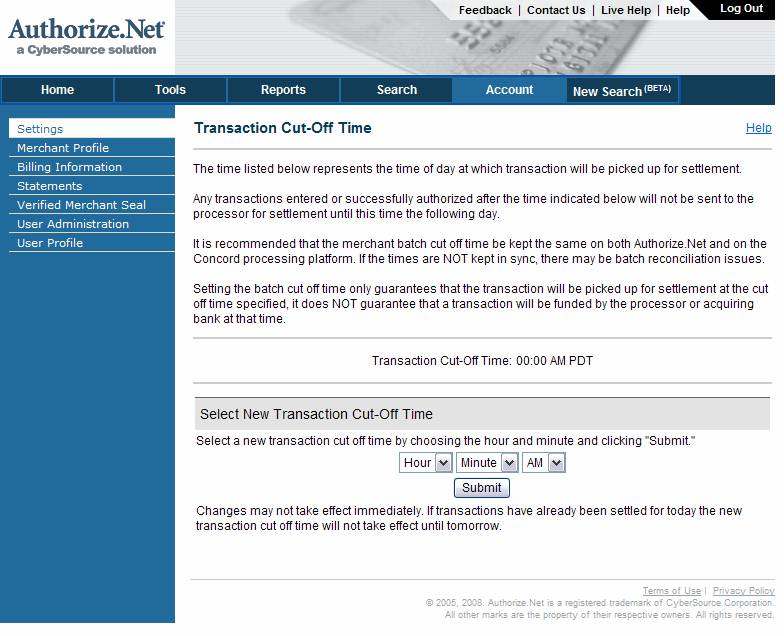 The API Login ID and Transaction Key link will provide you with the login information that you will need to enter into UBO Billing and Management Software™ in order to tie your authorize.net account into our system.