When adding packages, you can be able to set the dates when you want your packages to be billed.

Billing Start Date – every time you add a package to your Subscriber, you can choose either to set the bill start date upon adding the package or on a specific date as shown in the image below
Invoice Now –  generate the Invoice upon clicking OK as long as the Billing Start Date indicated is before the invoice generation day of the next month.
Additional options — click on the vertical ellipses button to display:

Generate initial invoices for X terms, through [date]. – select the number of additional terms to generate initial invoices for. The date at the end indicates the end date of last additional term.
Create separate invoices for each term – check this option if you want to have the bills for each additional billed term to be added to separate invoices.

Quantity – add multiple packages of the same kind at once by adjusting the quantity, adjusting how many of them will be charged the setup fee plus, and creating separate invoice line items if you desire to do so (this can be adjusted in ISP Configuration > Billing Options > Package Invoicing > Invoicing for Packages )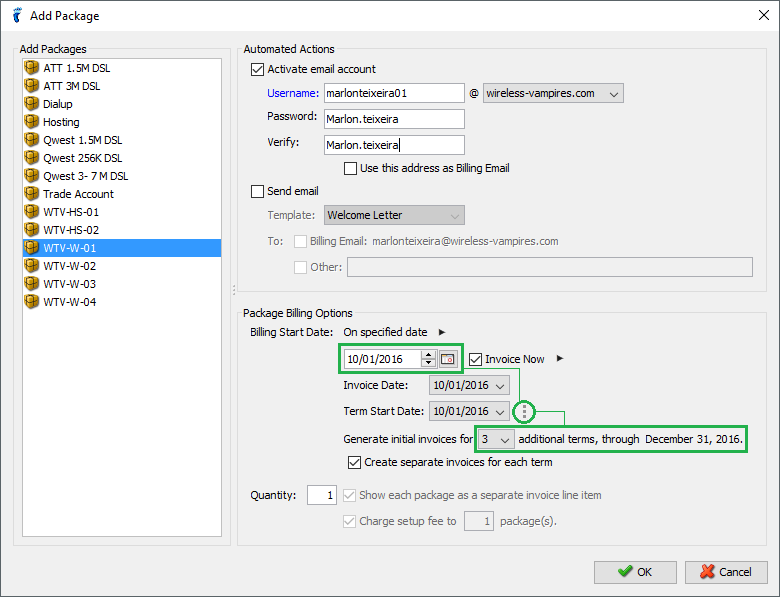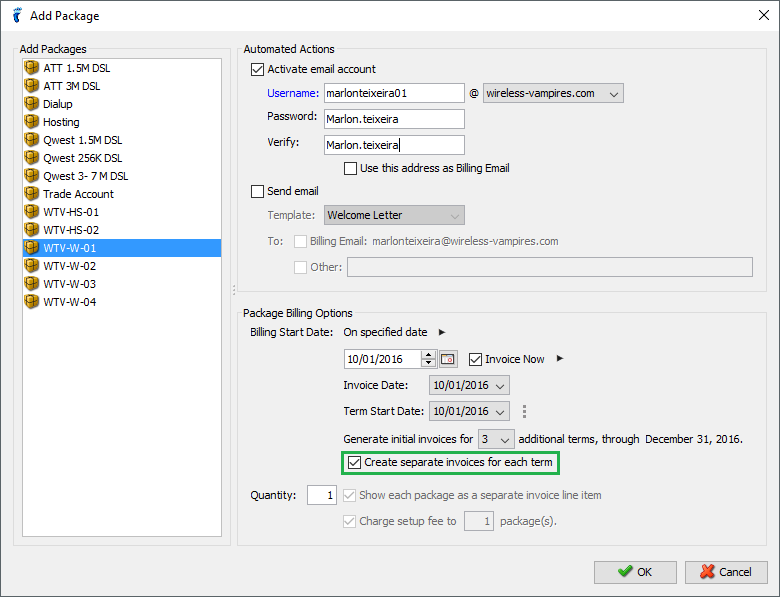 After you have selected your Package Billing Options, click OK.
Note: If you have set the  Billing Start Date more than a month ahead, the invoice or charges for the package will be added only on the specified Billing Start Date to avoid conflict with any invoices that may be generated at an earlier date.
For more details on Updating the Billing Start Date, click here.