Keep an accurate list of of contacts for each access site location in your network and simplify the process of identifying the people to call for access to your gear in an emergency.
To enter or locate a Site Owner's contact details, go to the Equipment Manager > ISP Site Location tab
Click the arrow to the left of the Owners node under the Site Location name. A list of the personnel and/or representative(s) of the company that own the Site Tower will be displayed below. Click on an item to view the contact details of selected Owner.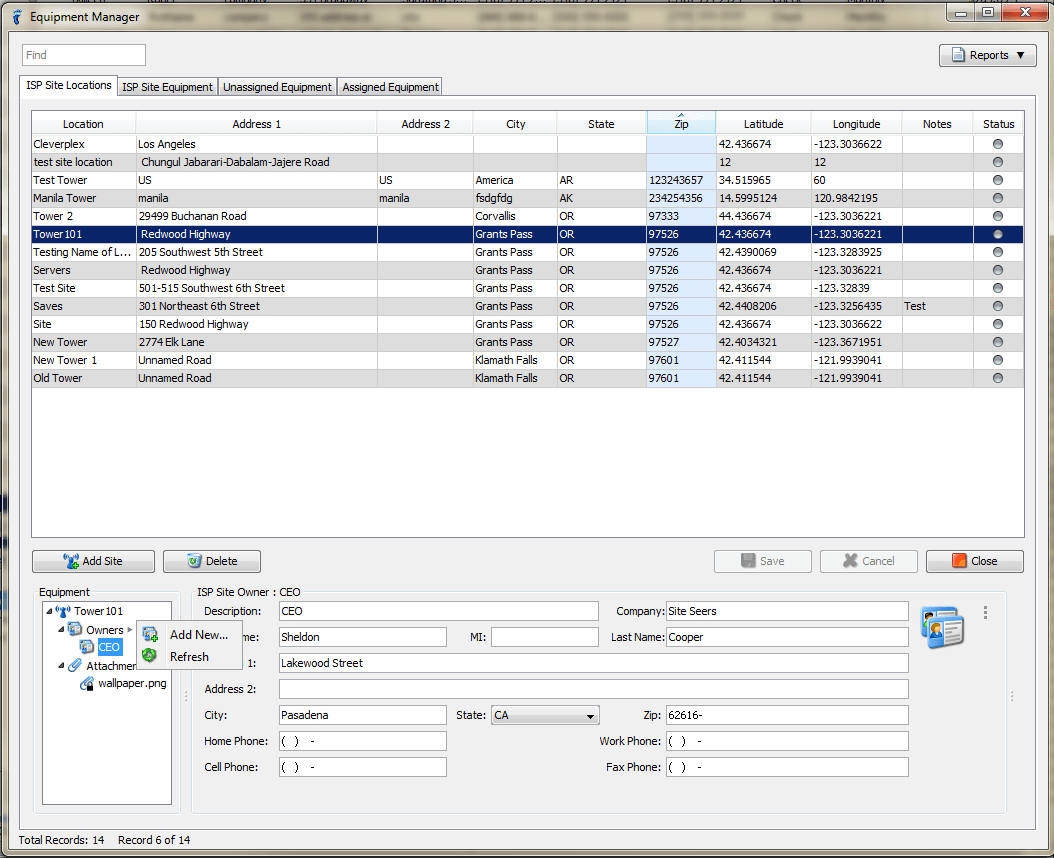 To add an Owner,
Hover on the Owner node.
On the pop-up, click Add New.
Enter the details.
Click Save.
Click Refresh to update the display.