UBO supports tracking of SSIDs, including their respective frequency range. Record and track the SSIDs and the frequencies assigned to your equipment.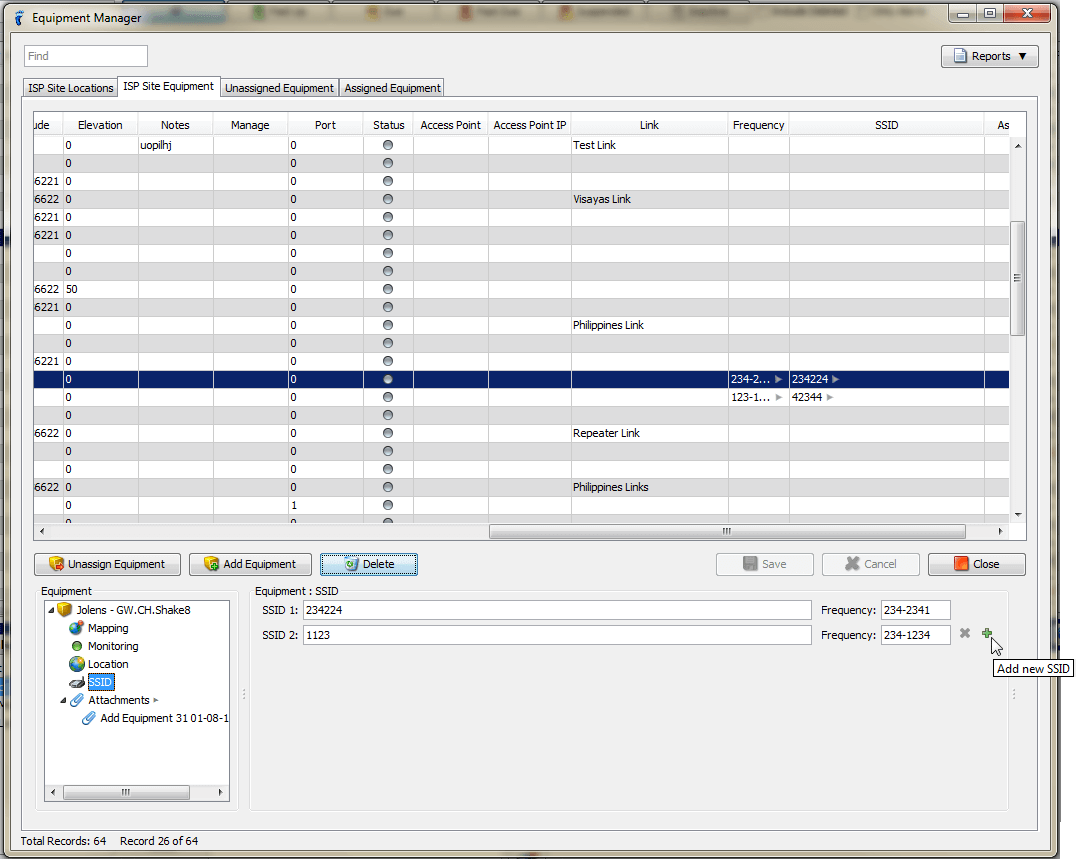 Open the Equipment Manager.
Click the ISP Site Equipment tab.
Click the SSID node in the Equipment tree.
Add the SSID and its Frequency in the fields provided.
Click Save.
To add more than one set, click the plus symbol (+) that appears to the right of the row when you hover over the text.
To delete an item, click the "x".
Always remember to save your changes.