Log in to your existing Paypal Business account or create a new one.
Go to the Dashboard.
Click Create App.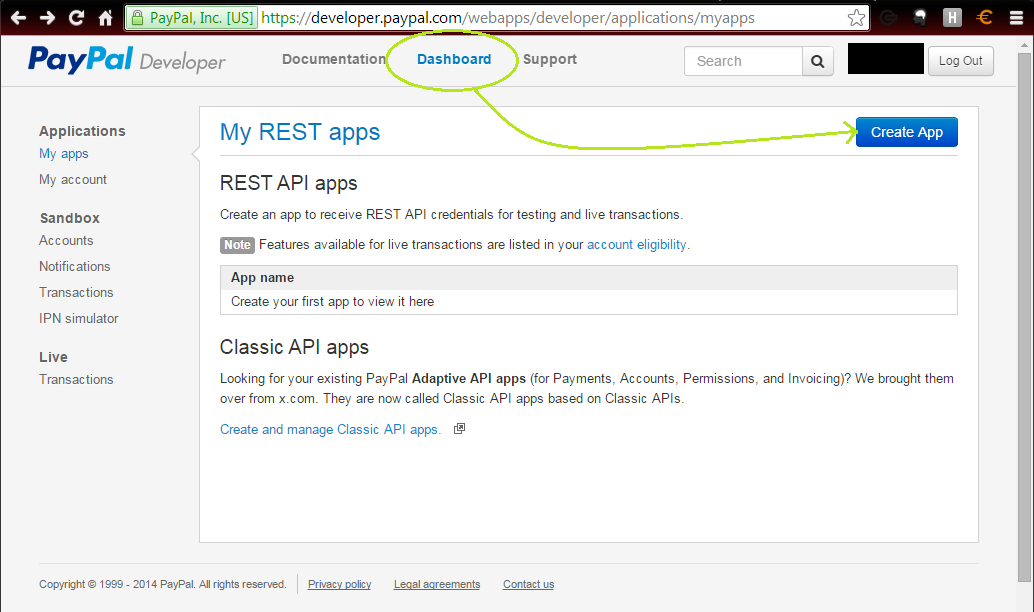 Type UBO-VISP in the App name field. (An email will be prepopulated in the Sandbox developer account.)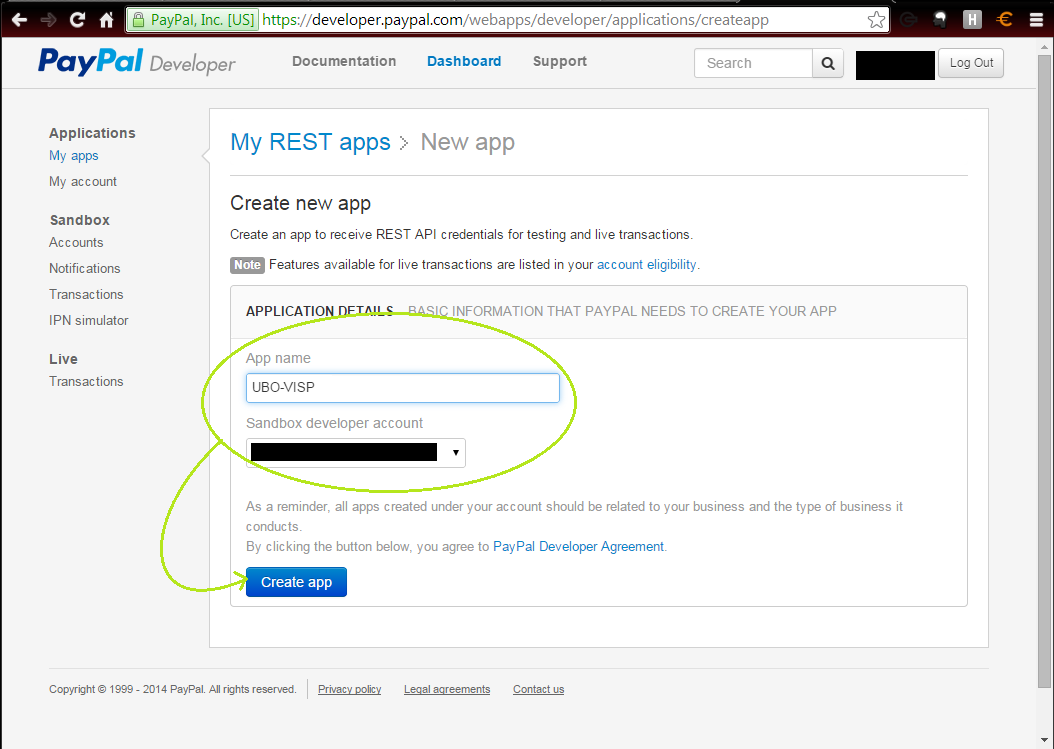 Click Create App.
You will then be redirected to this page. This is your Sandbox Account in PayPal.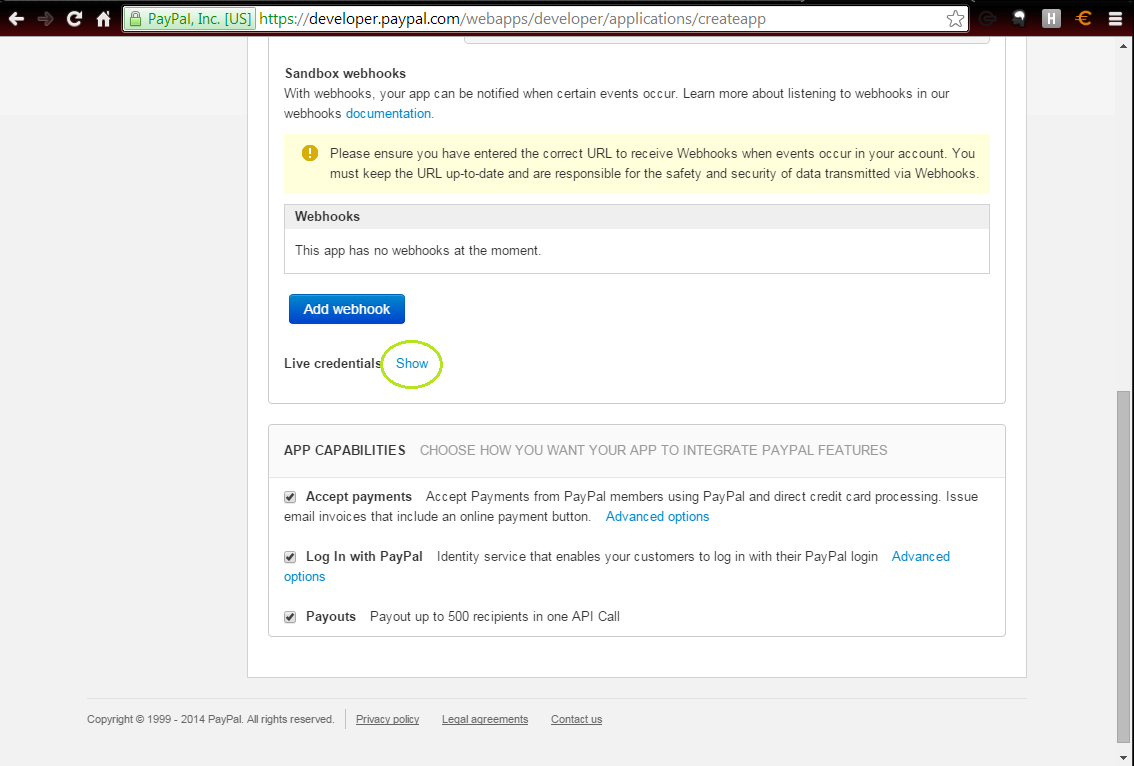 Scroll down until you see the Show link. Then click it.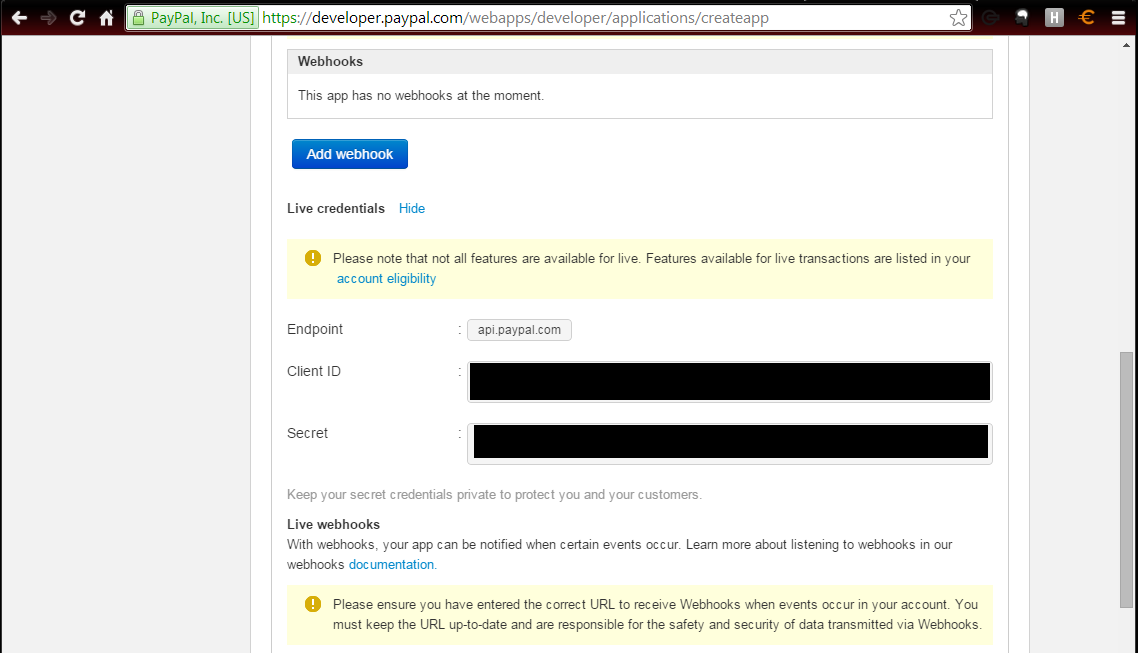 You will now see your Client ID and Secret.
Copy the Client ID and Secret from your PayPal page to the corresponding fields in UBO > ISP Configuration > Billing Options > Merchant Account.