Specify the default IP range for network locations from which restricted Application Users can access the Ultimate Back Office software. Note: You should be an admin user to configure these settings.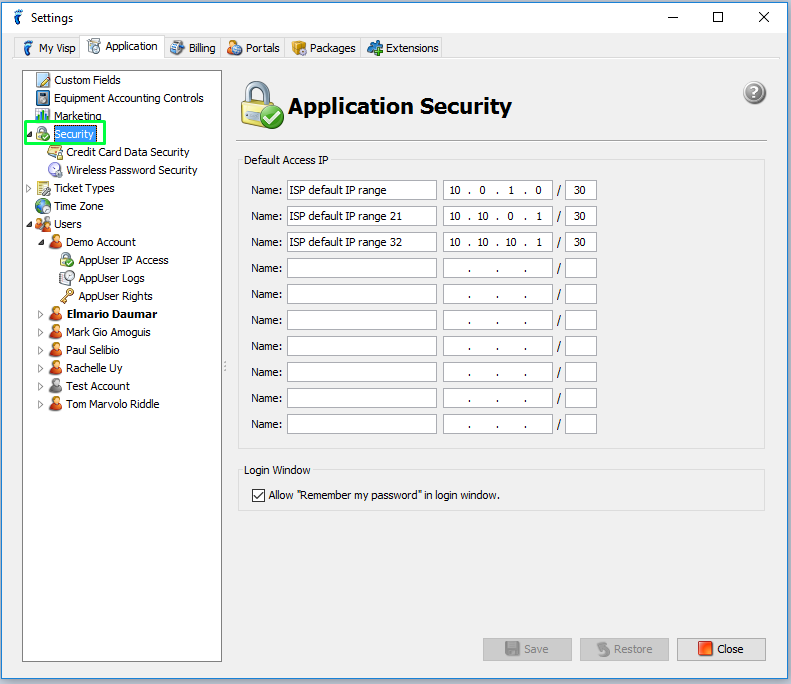 NOTE: Leave the Prefix Length zero if you want to allow access of the UBO from any IP address.
To add or edit IP restrictions of individual app users:
Go to  ISP Settings > Application > Users > AppUser IP Access.
 IP Restriction

Open Access – all IPs can access UBO
Restrict Access – only IP range/s set by the user admin are allowed to access UBO

ISP default IP range – will be checked by default and follows the Default Access ISP you set, only available if Restrict Access is chosen
User custom IP range – additional allowable IP range that the admin can set for the user, only available if Restrict Access is chosen
pencil icon – opens ISP Settings > Application Security and lets you edit the Default Access IP