For UBO or desktop (Java) version, refer to this link.
To enable additional access security for your subscriber and ISP data, specify the default IP range for network locations from which application users (App Users) can access VISP.
Note: You should be an Admin User to configure these settings.
1. To set the IP restrictions. Go to Main Menu > Security, specify the IP range of the allowed network.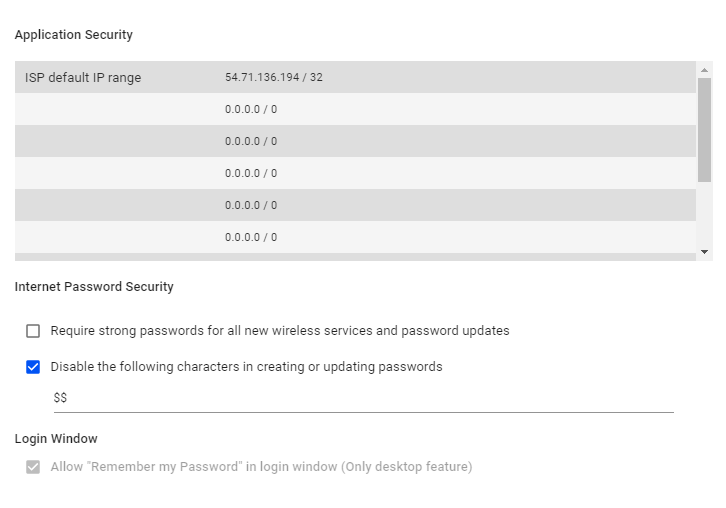 2. Add or edit IP restrictions of individual App Users. The ISP default IP range will be checked by default and follows the default access IP that you've set on the application security settings. You can also add another allowable IP range for the user by using the User custom IP range option.
Go to Main Menu > Users.

Select the App User and click the edit option

Toggle the Restrict Access checkbox.

Specify the IP range of the allowed network.