1. Click the nine-dot menu in the upper right corner to open the Visp Admin Page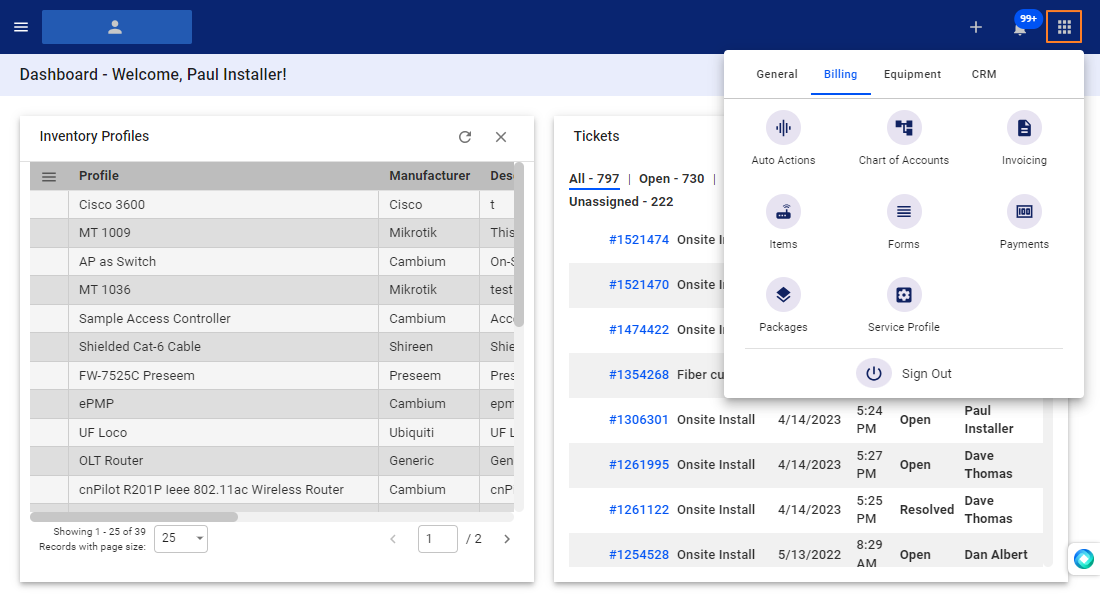 2. Click on Billing.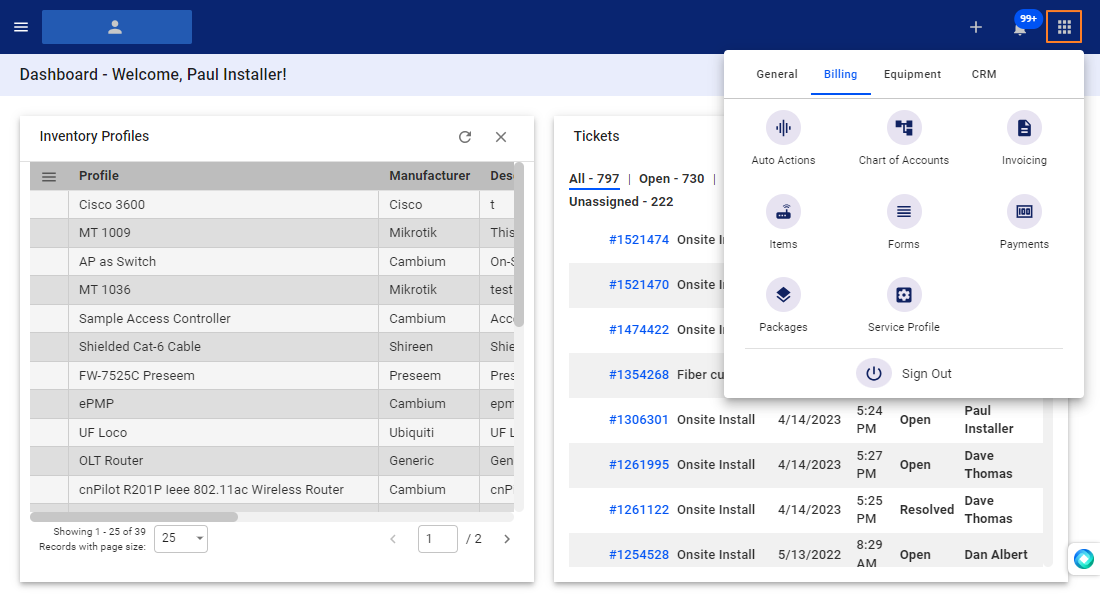 3. Select Items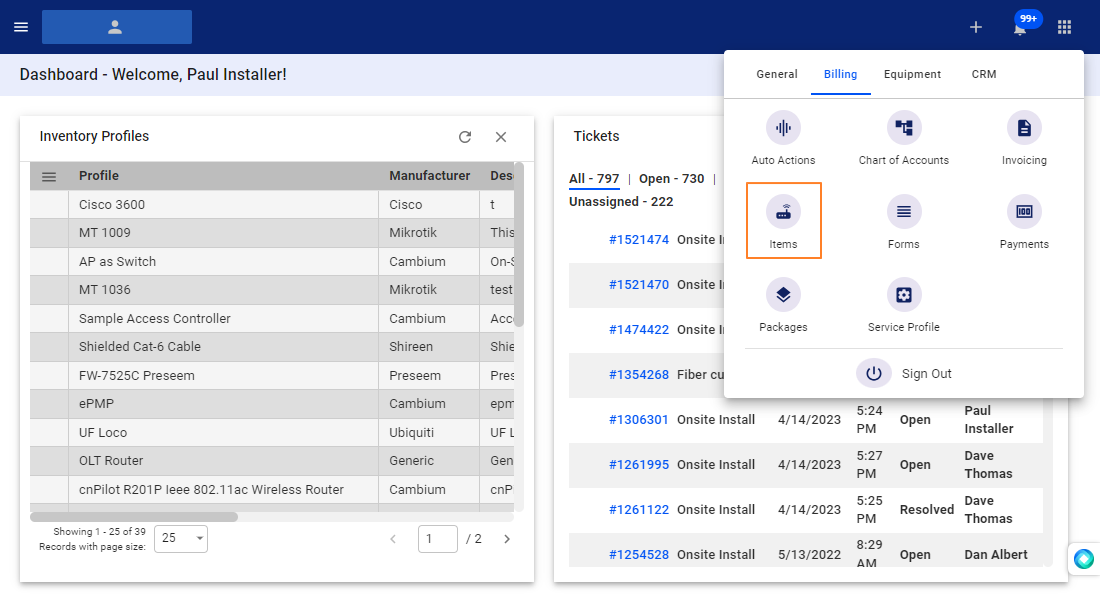 4. To create a new custom item that will be bundled or included in a package, follow these steps:
Click on Add New Item


Enter a unique item code



From the dropdown under "type" Select "Custom." You can bundle other types like Equipment and Fee with Packages.

Enter a description.

From the Chart of Accounts dropdown, select the appropriate account, or leave it blank.

Confirm that "This item is active".

Select a date in "Date Added".

Click "Add."

5. Click on Rates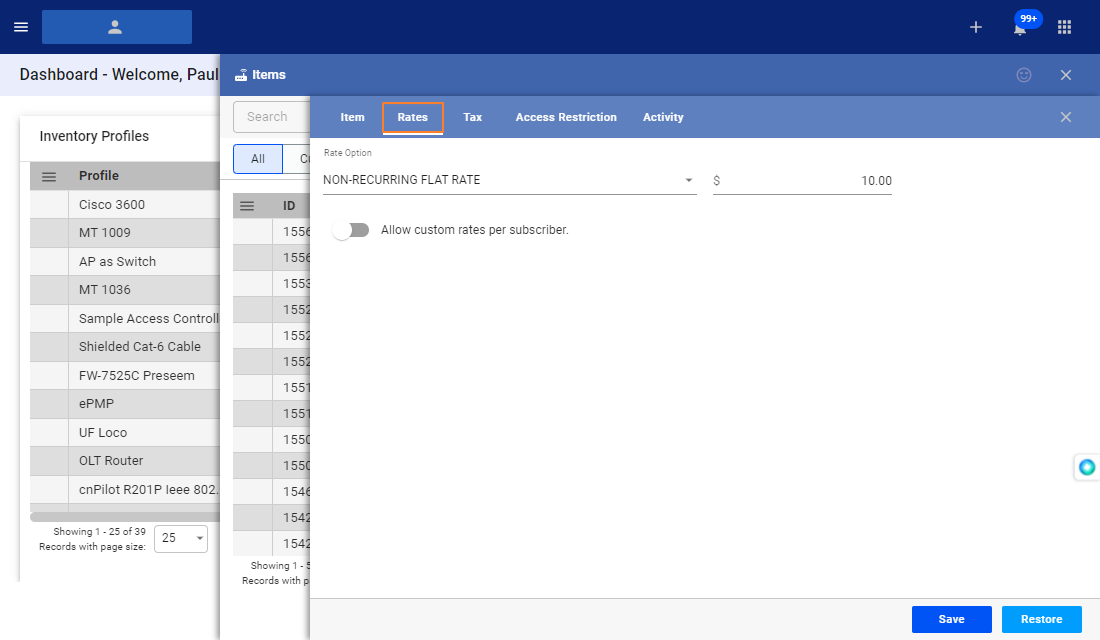 Use the dropdown to choose a Rate Option.


If set to a Recurring Flat Rate, click on the "blue" plus sign to add more billing cycles.


Set the amount.

Toggle, "Allow custom rates per subscriber." if you want to set a custom rate for each subscriber.

If displayed, toggle "Display 'Recurring' in the invoice for subscriber view," so recurring items show a 'Recurring' text or label on the invoice.

Save your work.
Click the X button, to close the item and go back to the main Items window.

From the Items window, click on Package


Select a Package

Click on Package Item

Enter and search for an item from the list.

Enter a quantity.

Toggle, "Bill Separately," to set a separate item description and cost from the package.

Toggle, "Auto-Suspend" to suspend any recurring line item or billing if the package is suspended.

Click the blue plus sign, to add more items.

Click on the x-button to remove items.

Save your work.


For more information, feel free to reach out to your Client Success Team.