After adding your IP addresses via the IP Address Management (IPAM) tool, it's time to populate them to your customers' devices.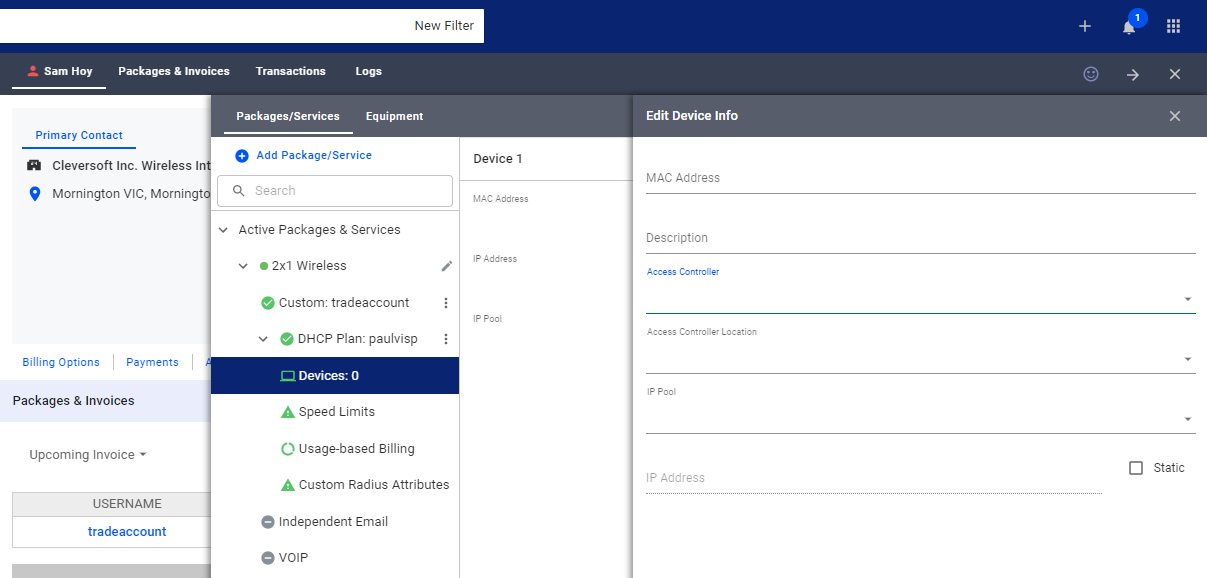 Open your customer's account and go to Packages
Click on the service and open Devices
Click on the vertical ellipsis for a specific device
Select Edit
Select an Access Controller Location or an Access Controller.
This populates the available IP pools.
Pick an IP address.
Toggle this box, so a static IP is assigned to a customer.
Save your work when done.
For more information about this and all other features in VISP, reach out to your VISP Client Success team today.