1. Click the nine-dot menu in the upper right corner to open the VISP Admin Page.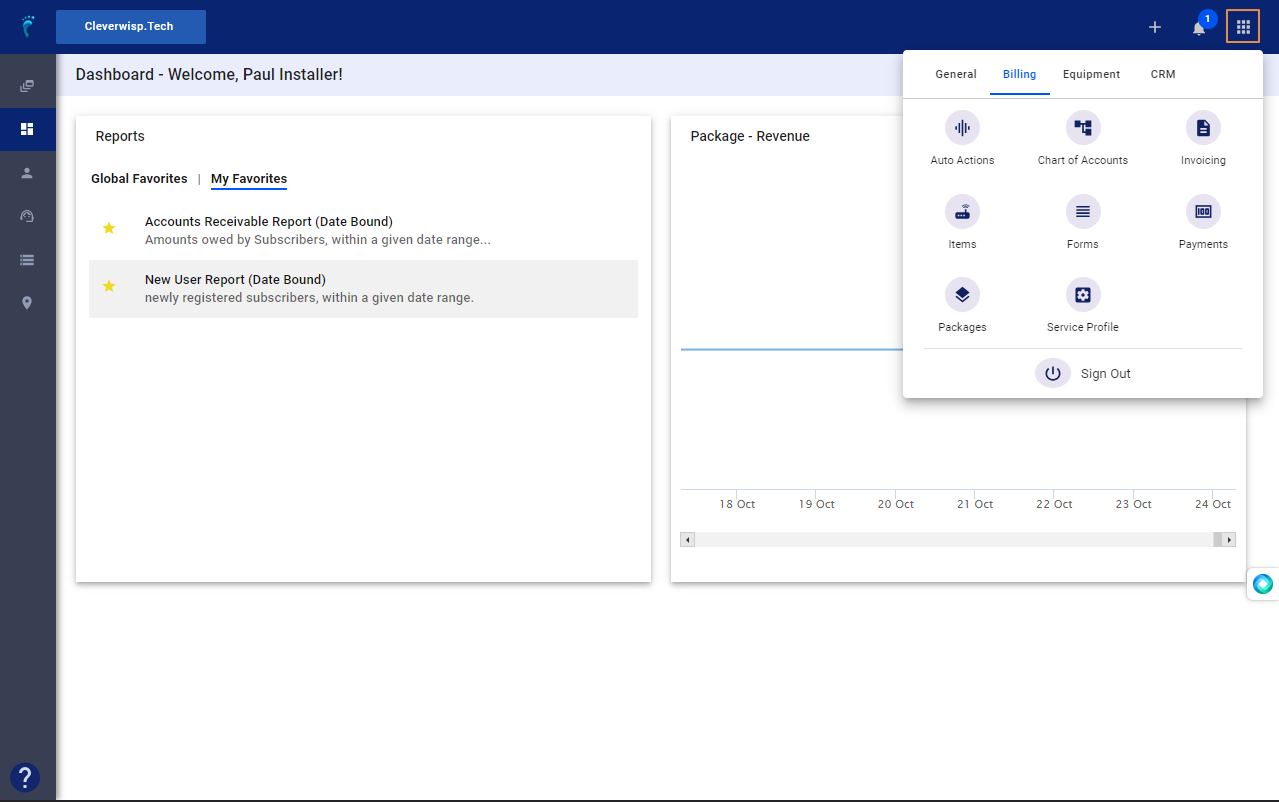 2. Click on Billing.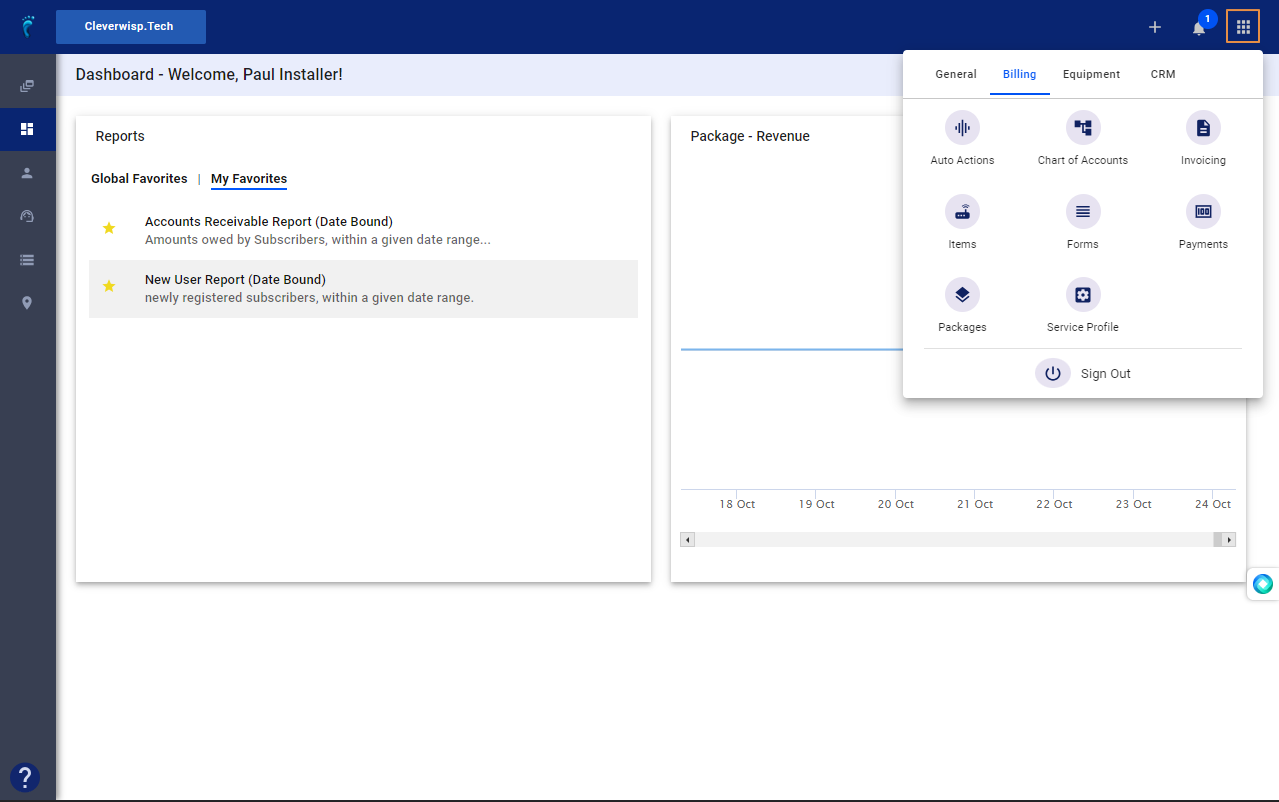 3. Select Invoicing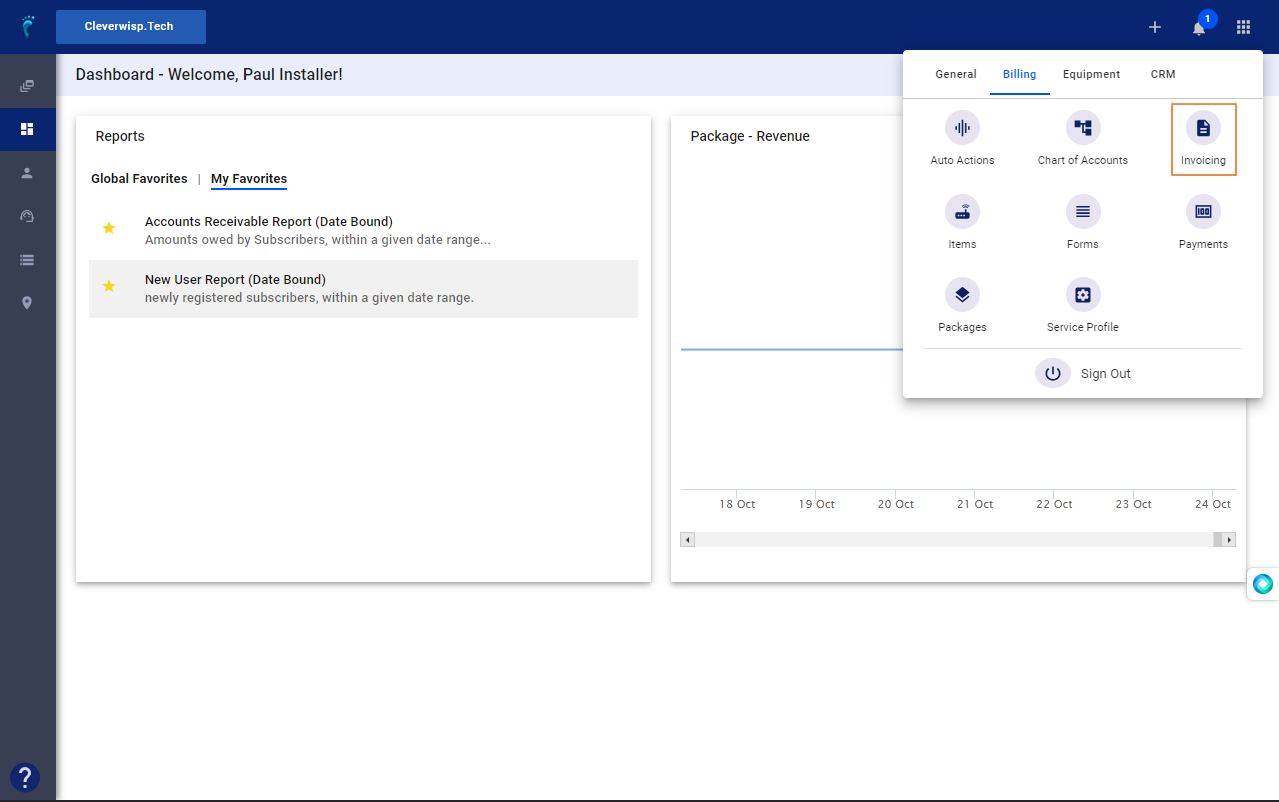 4. Select Invoicing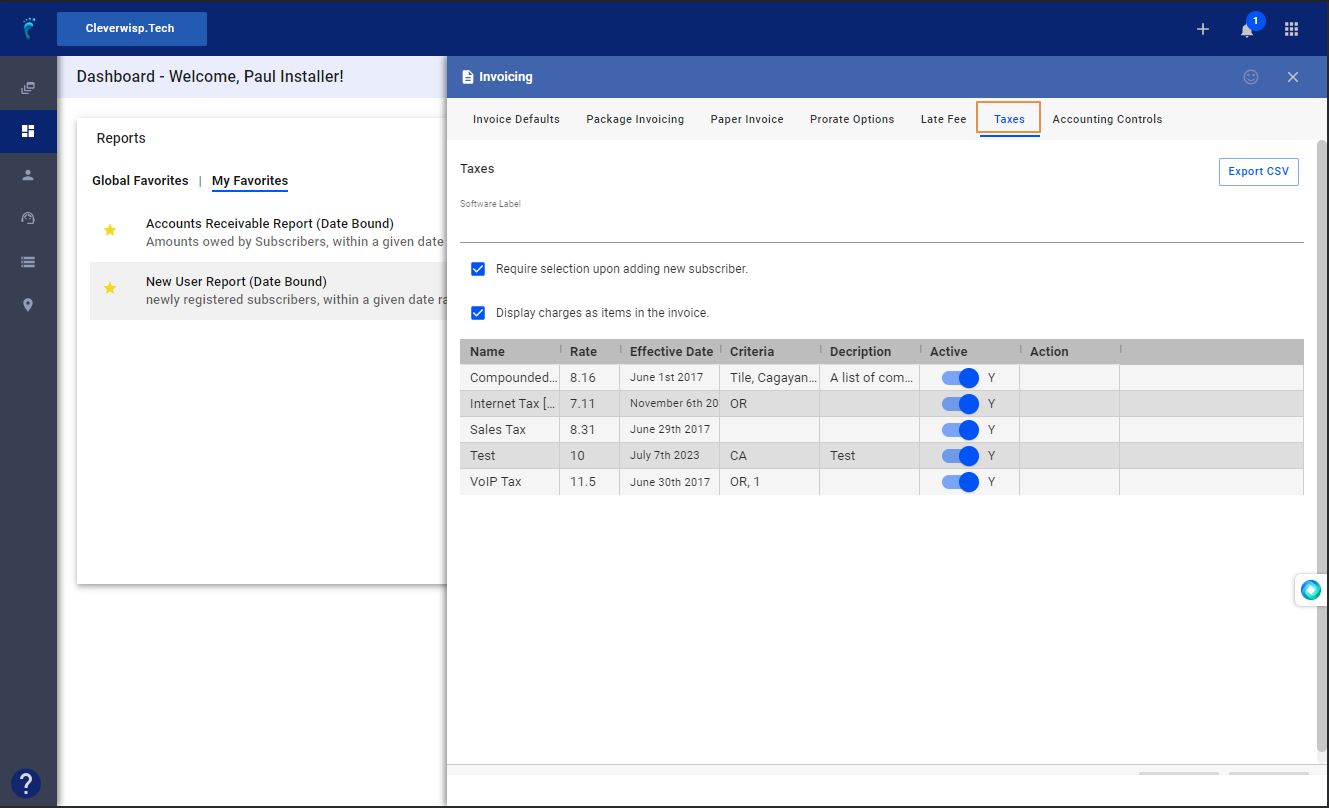 5. Enter a new label for taxes.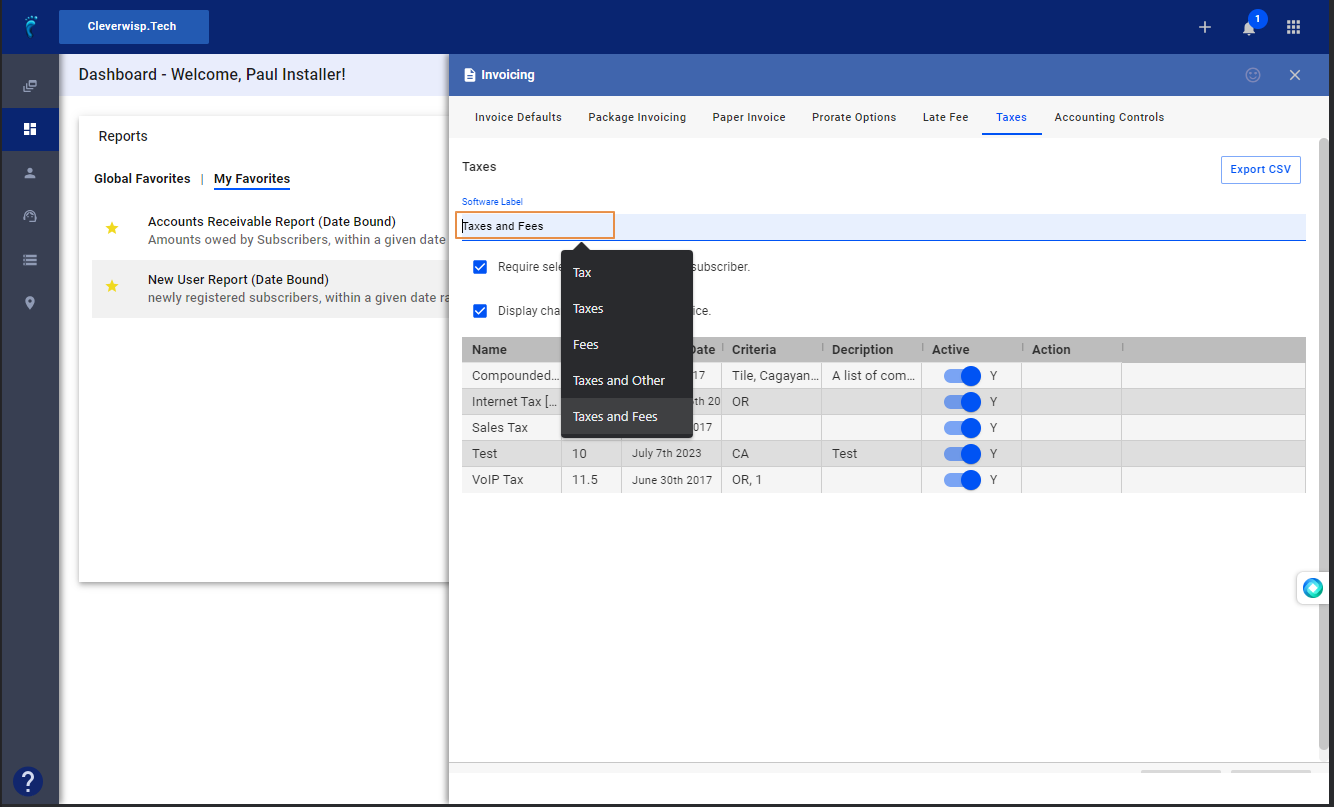 6. Toggle "Require selection upon adding new subscriber." to require the selection of a tax rate for newly added subscribers.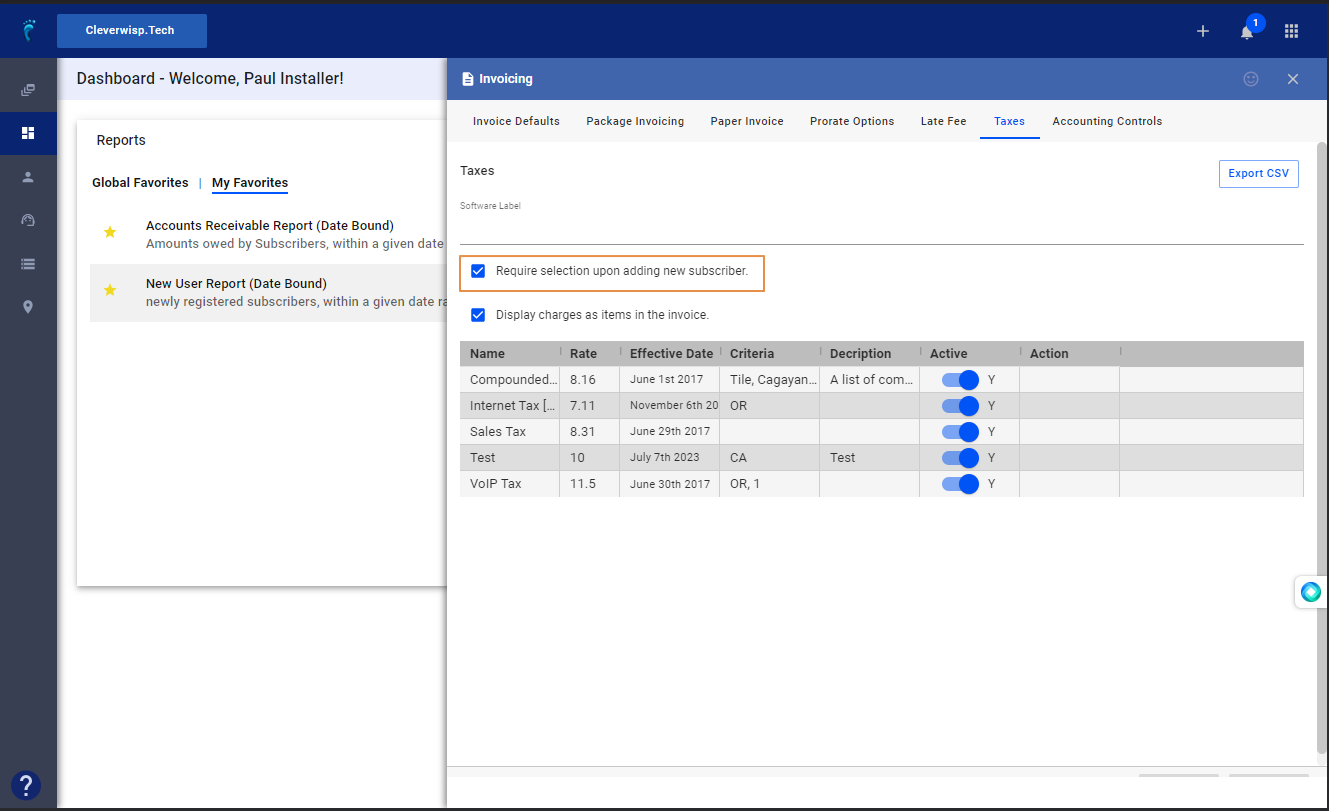 7. Toggle "Display charges as items in the invoice," to show your taxes as items on subscriber invoices.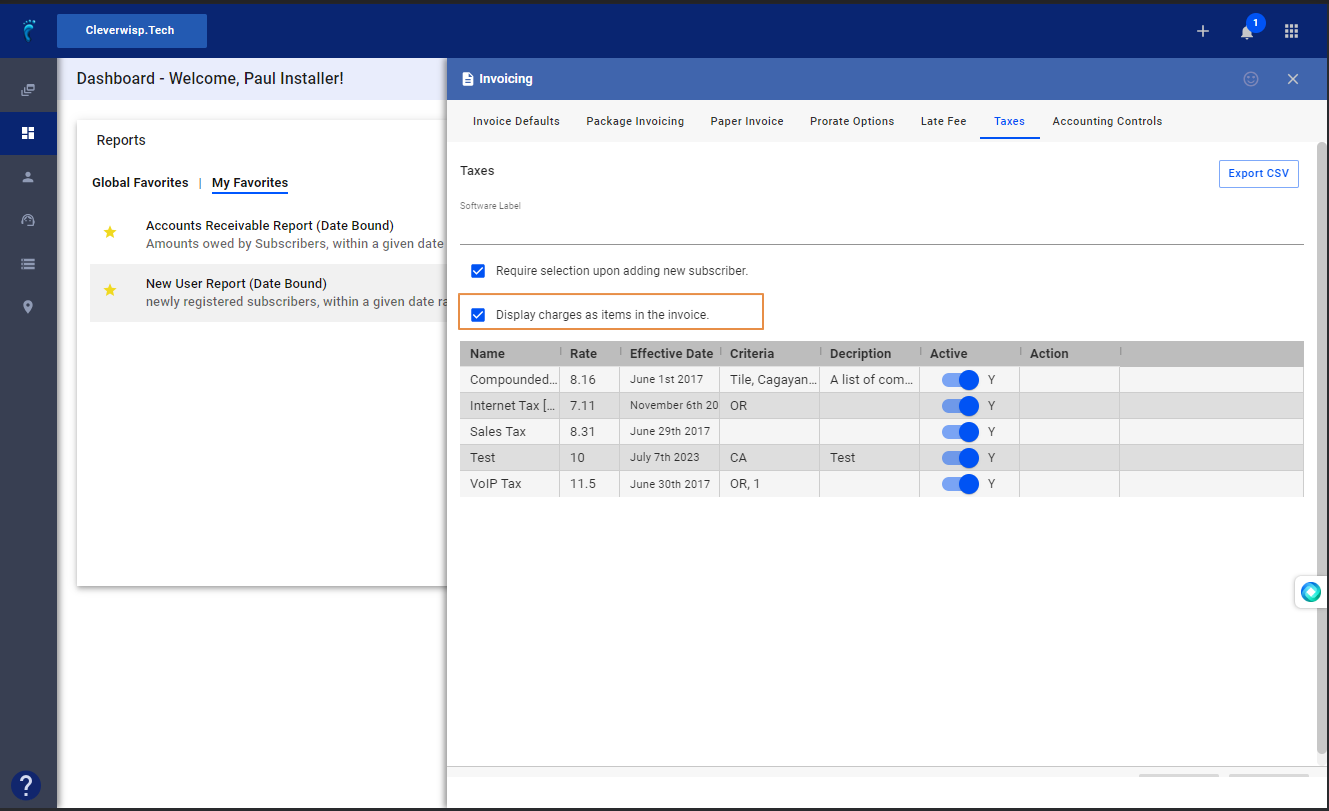 8. Click on Add New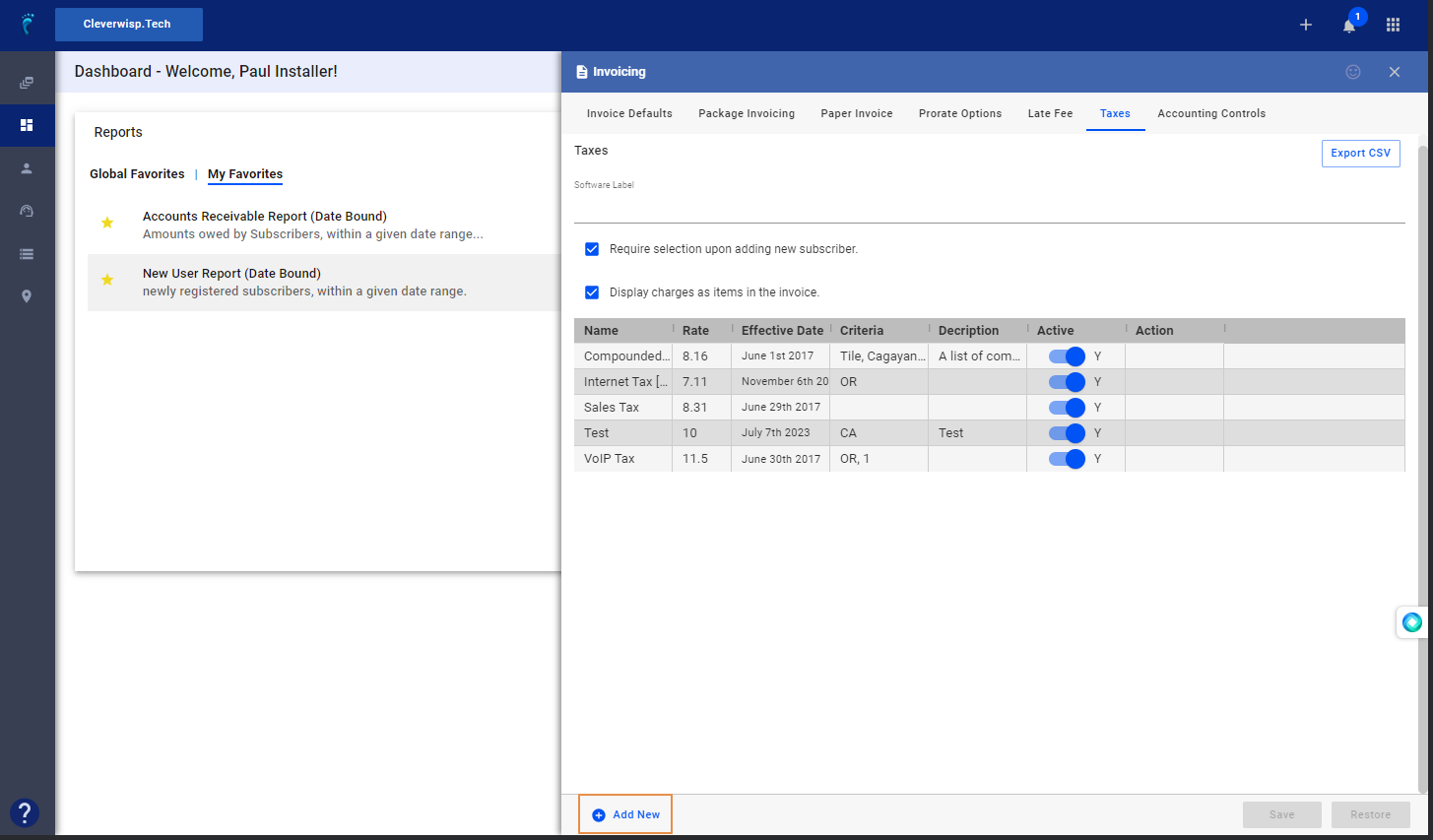 a. Enter a Tax Name
b. Enter a brief description.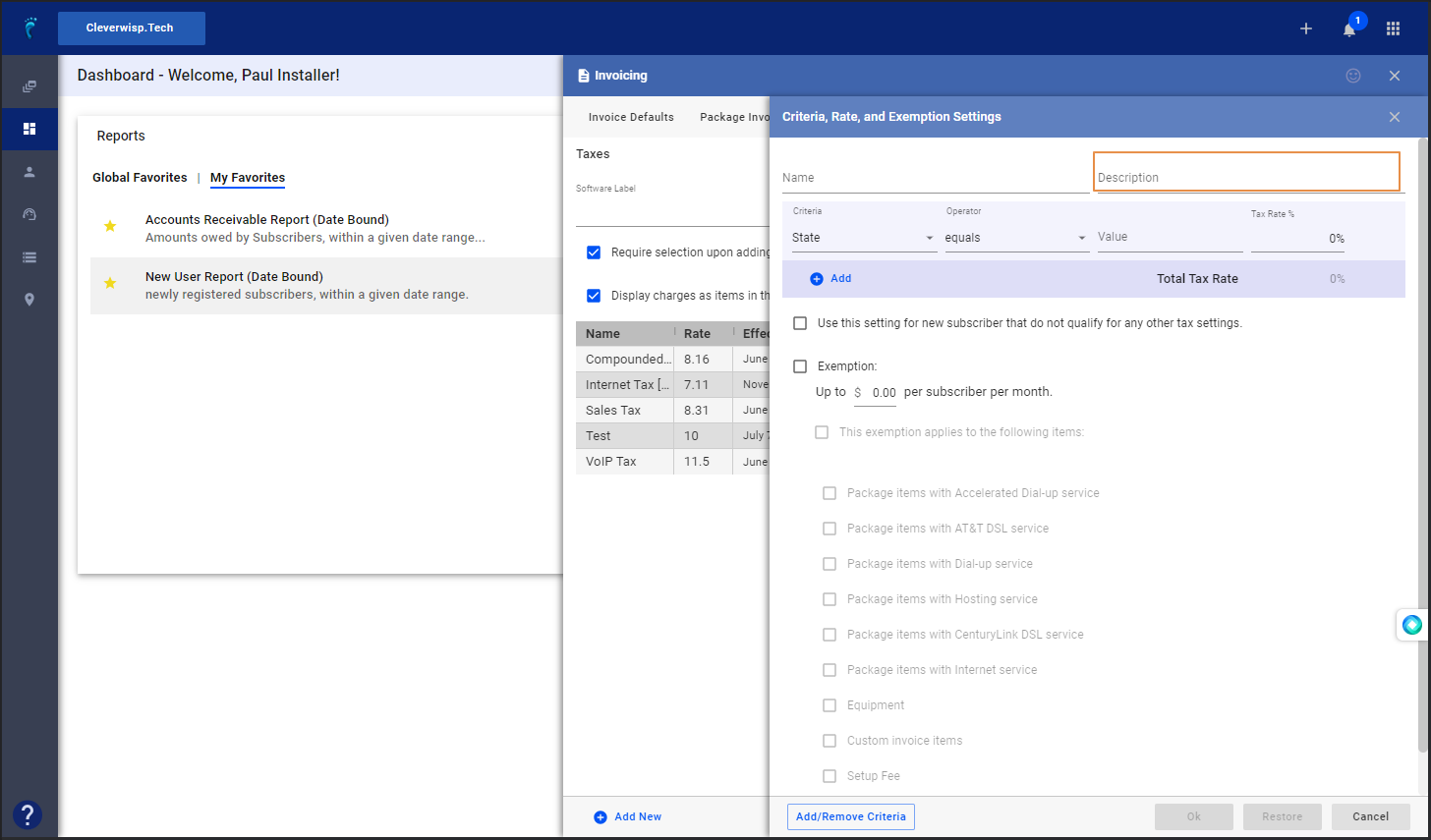 c. Use the dropdown to select the Tax criteria.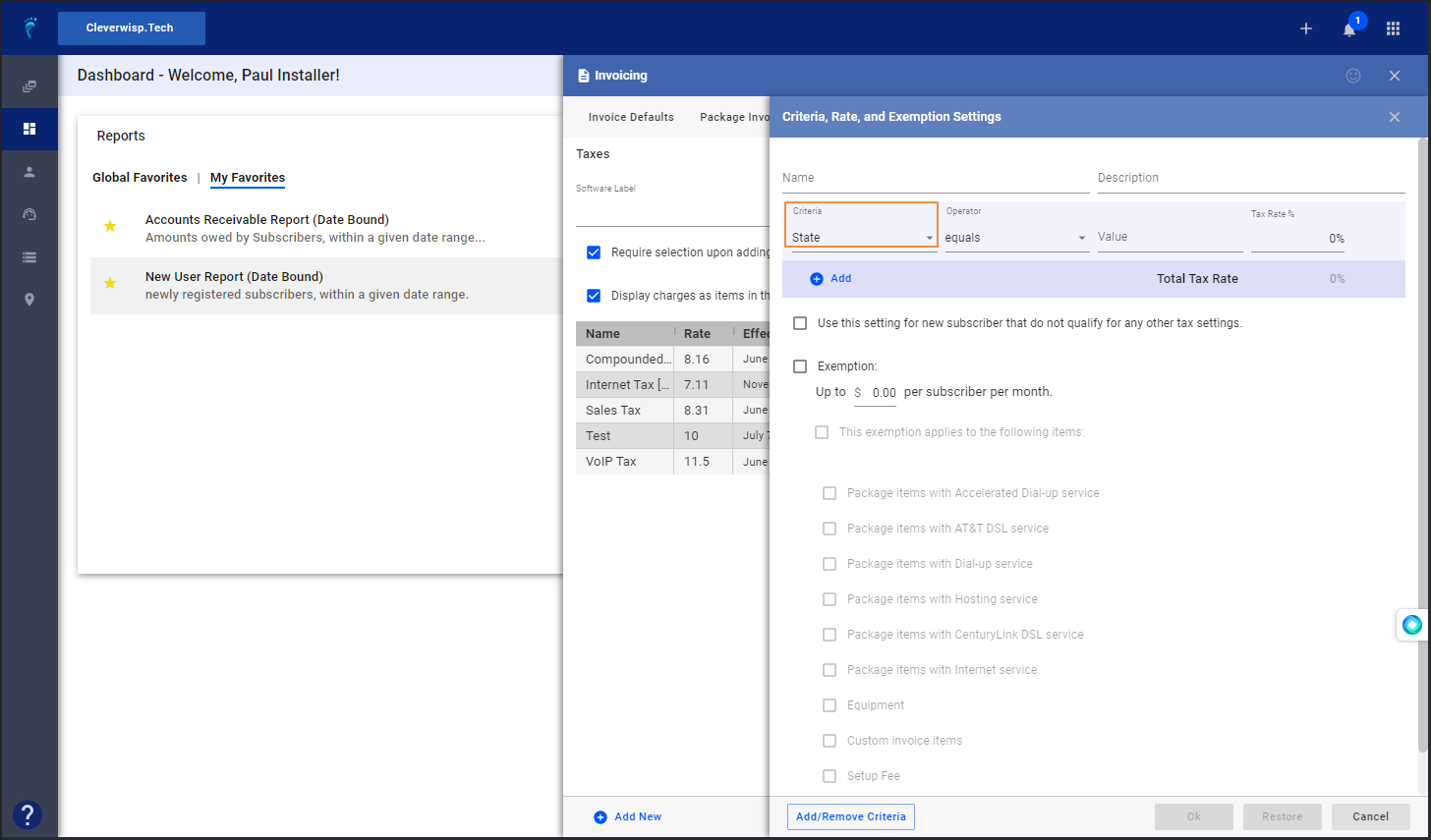 d.Select an Operator from the dropdown.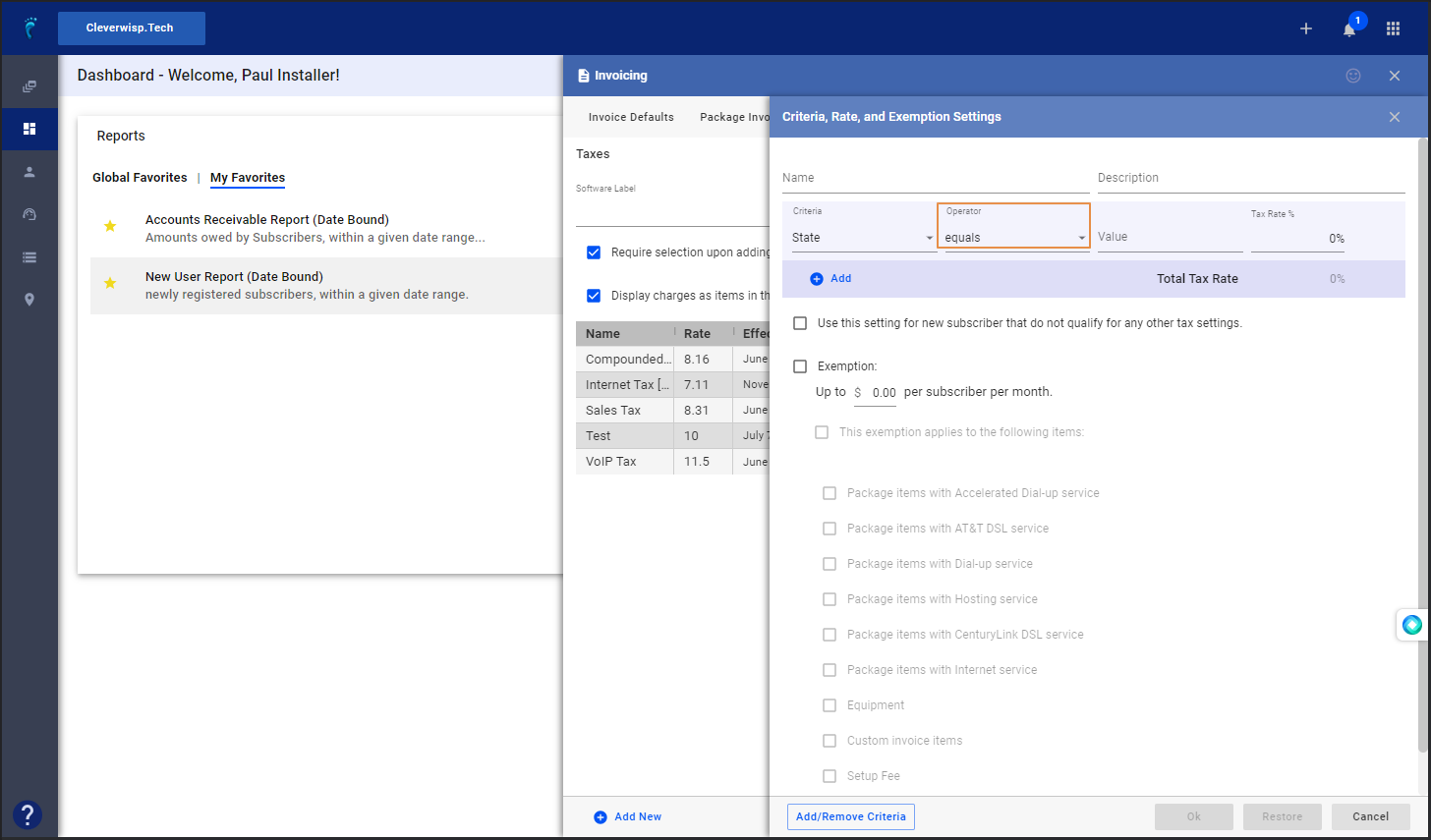 e. Enter a Value to match the given criteria.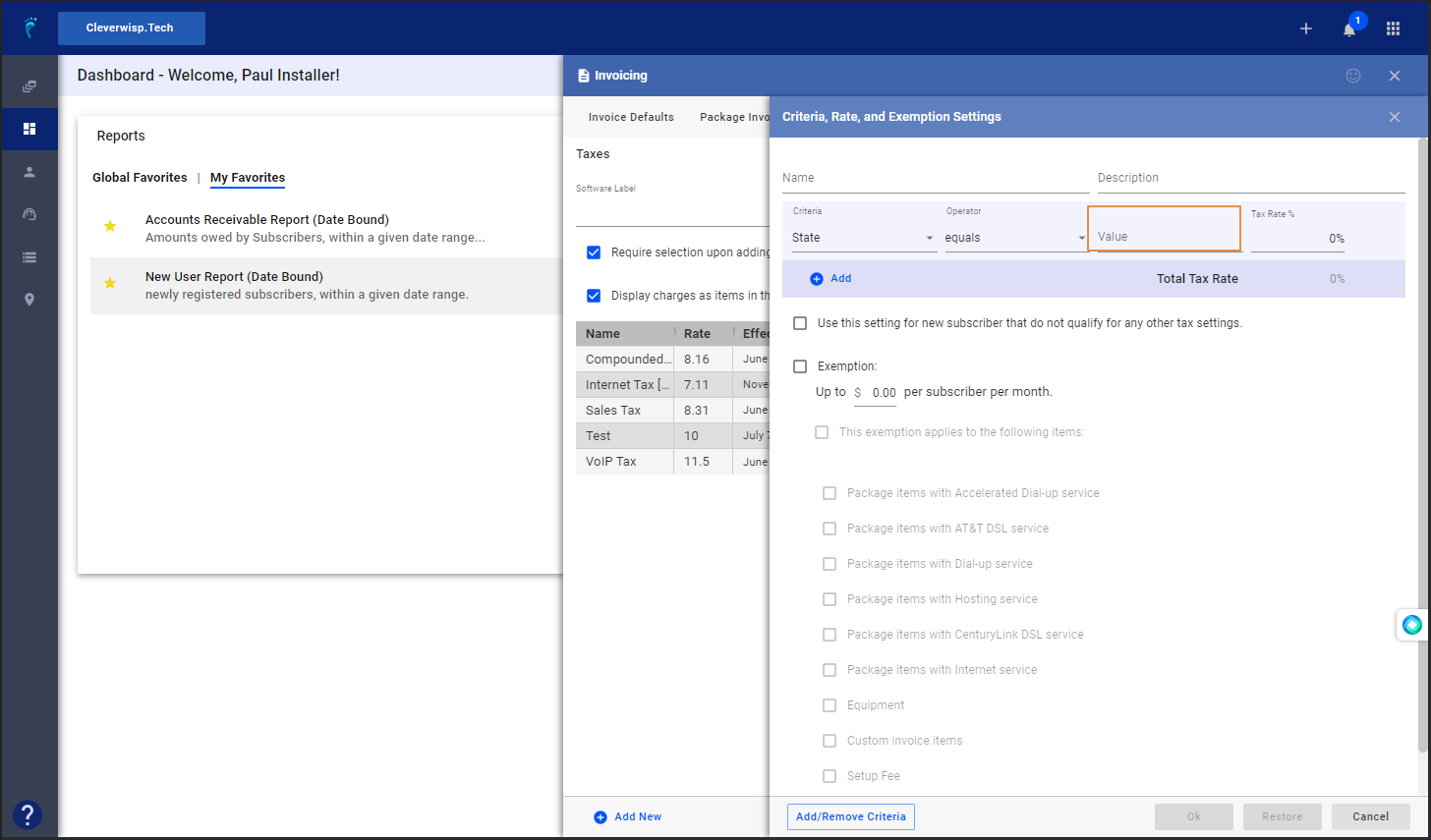 f. Enter a Tax Rate percentage.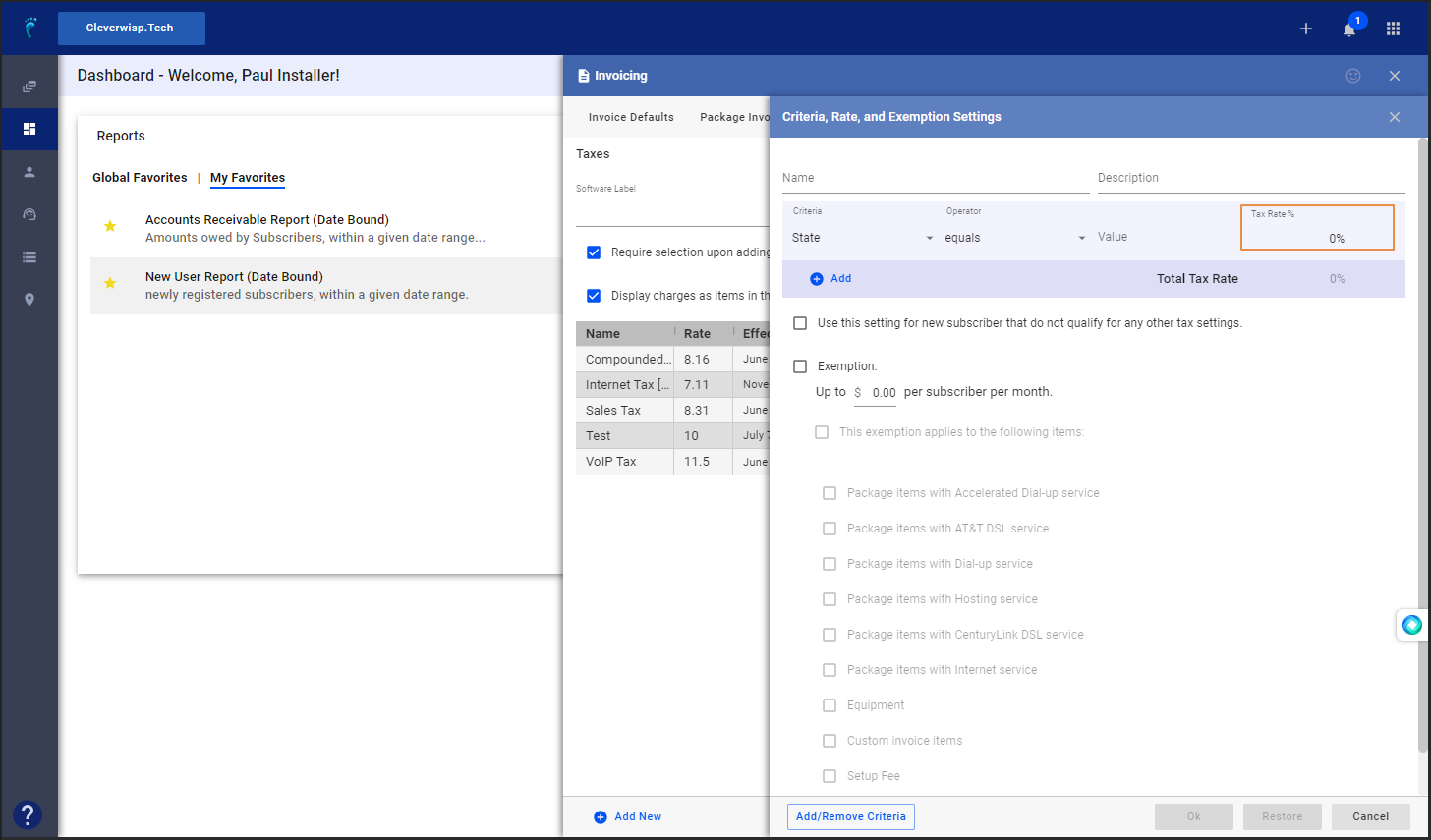 g. Click on Add, to enter additional criteria.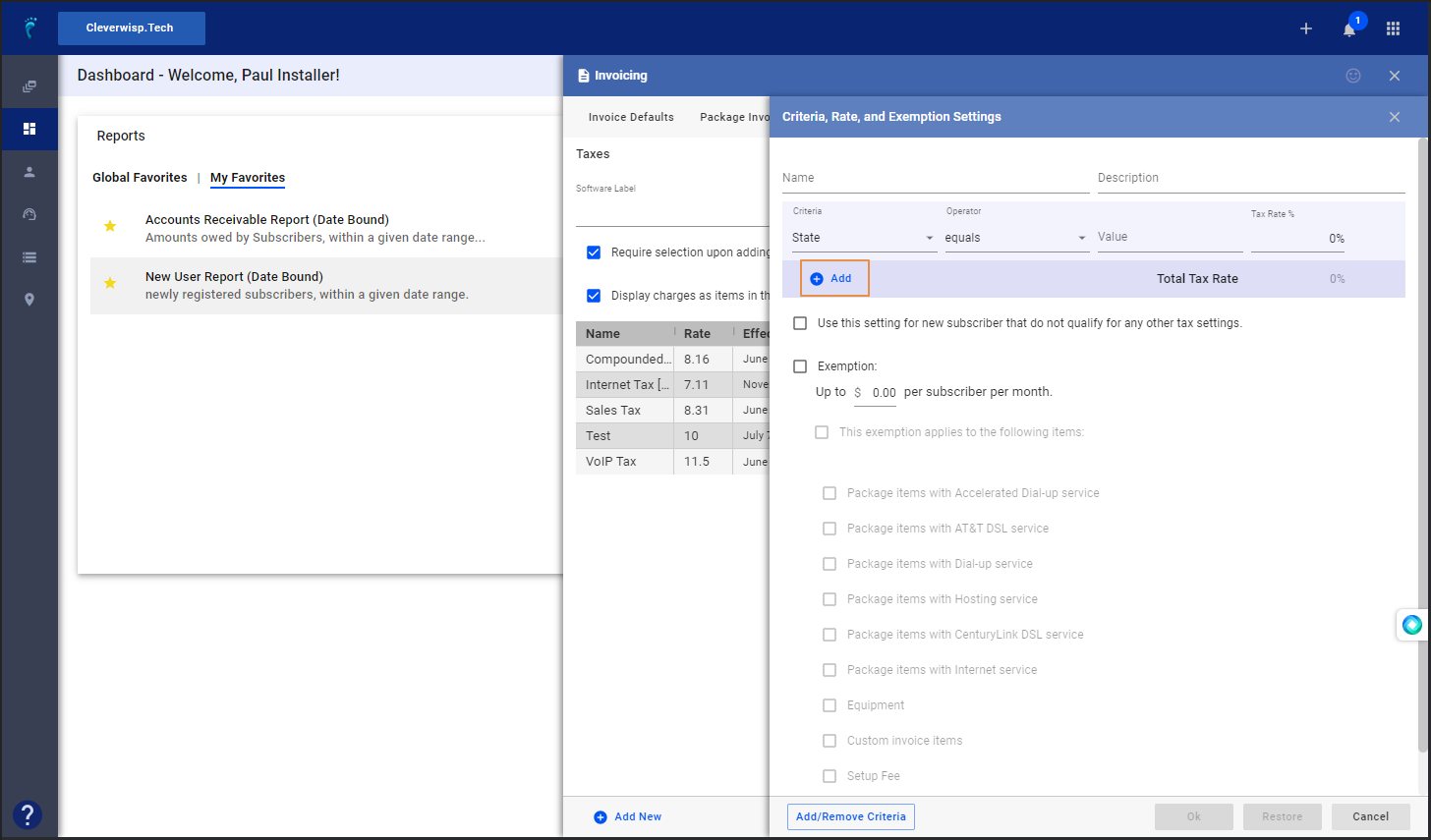 h. Click on the Add / Remove Criteria button, below, to update the Criteria dropdown list selection.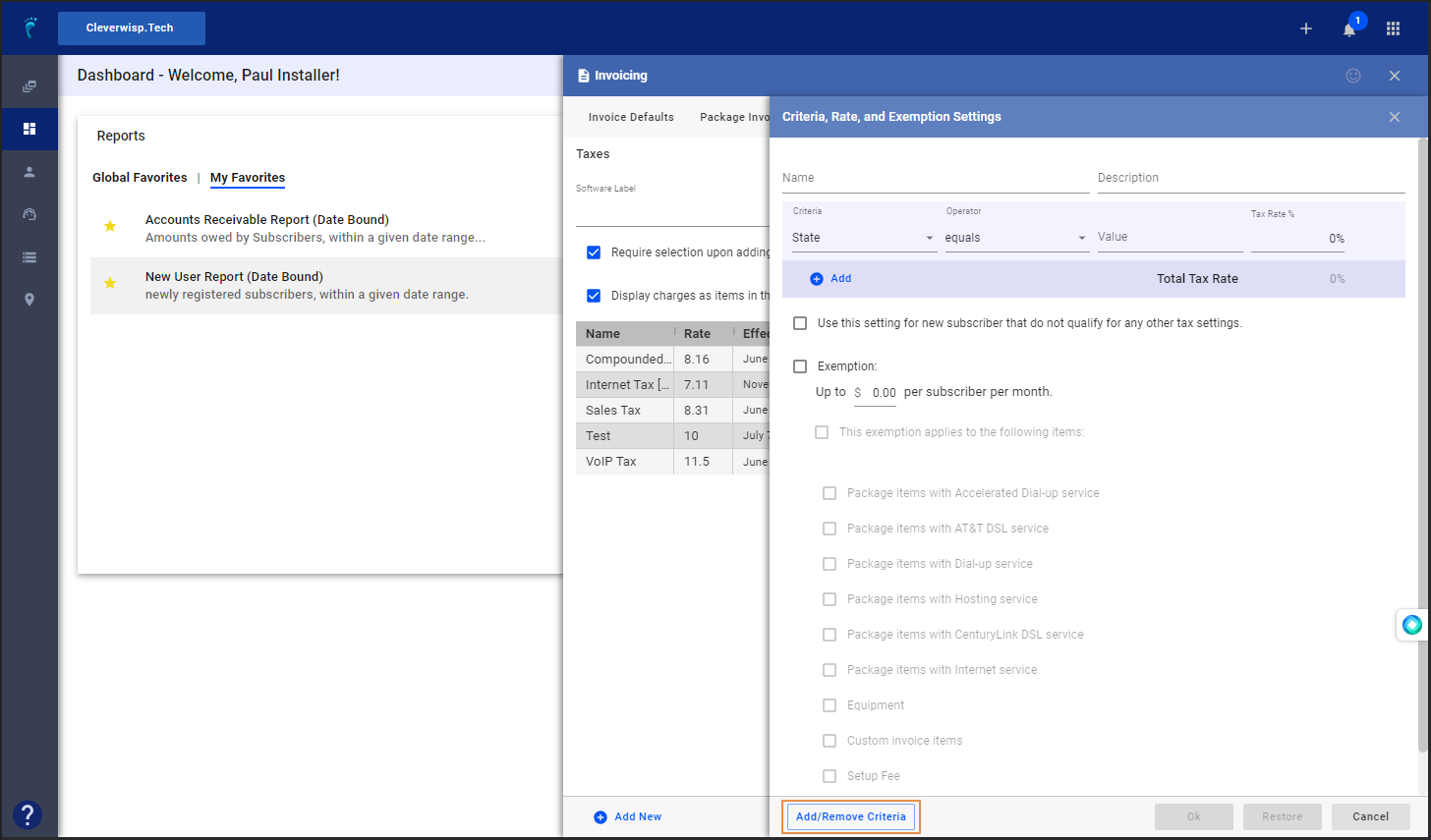 i. Select the criteria to display in the dropdown.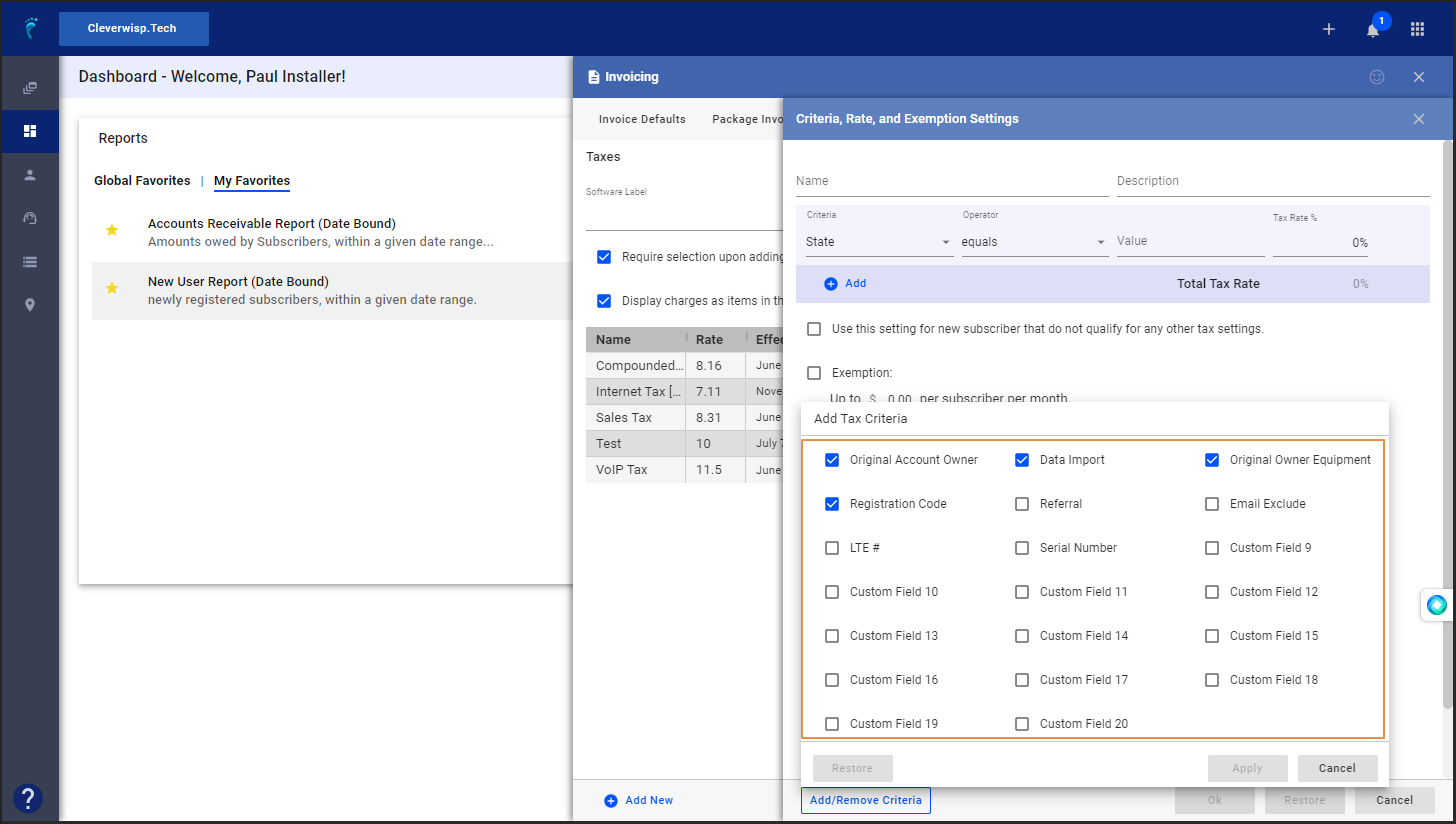 j. Click Apply.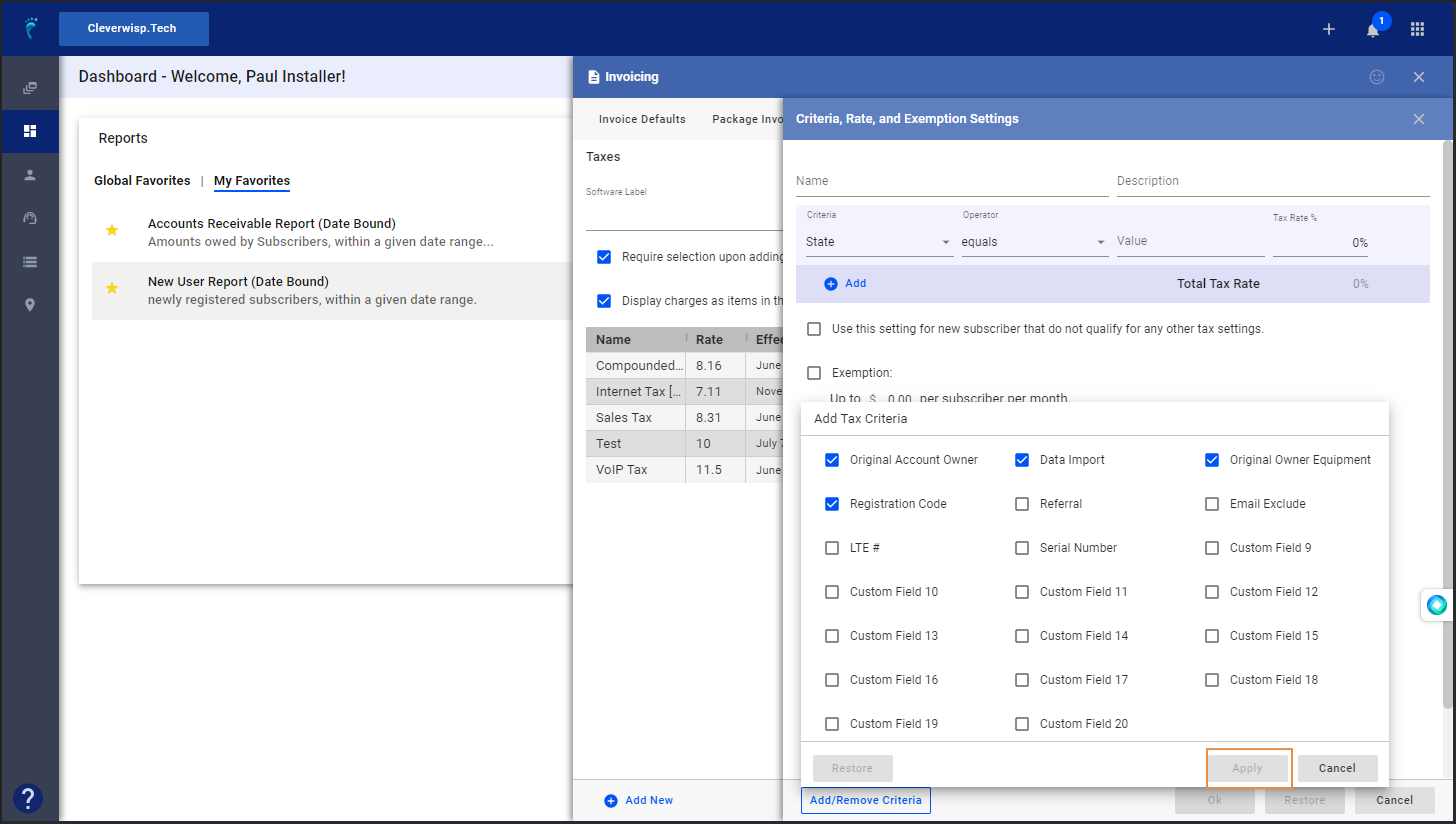 9. Toggle "Use this setting for new subscribers that do not qualify for any other tax settings." to apply the tax rate as default for new subscribers that do not qualify for other tax rates.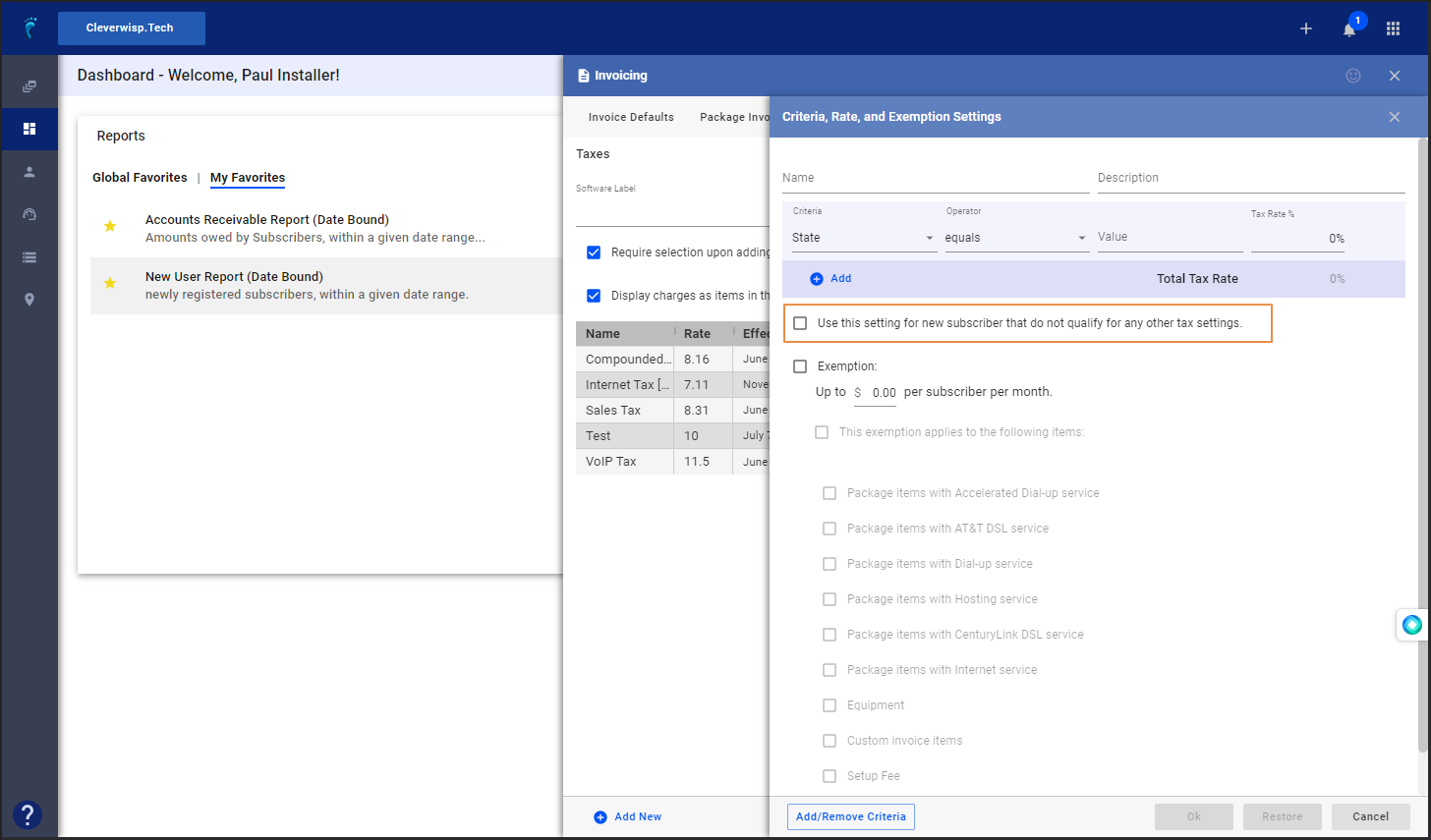 10. Toggle, "Exemption" to add tax exemptions.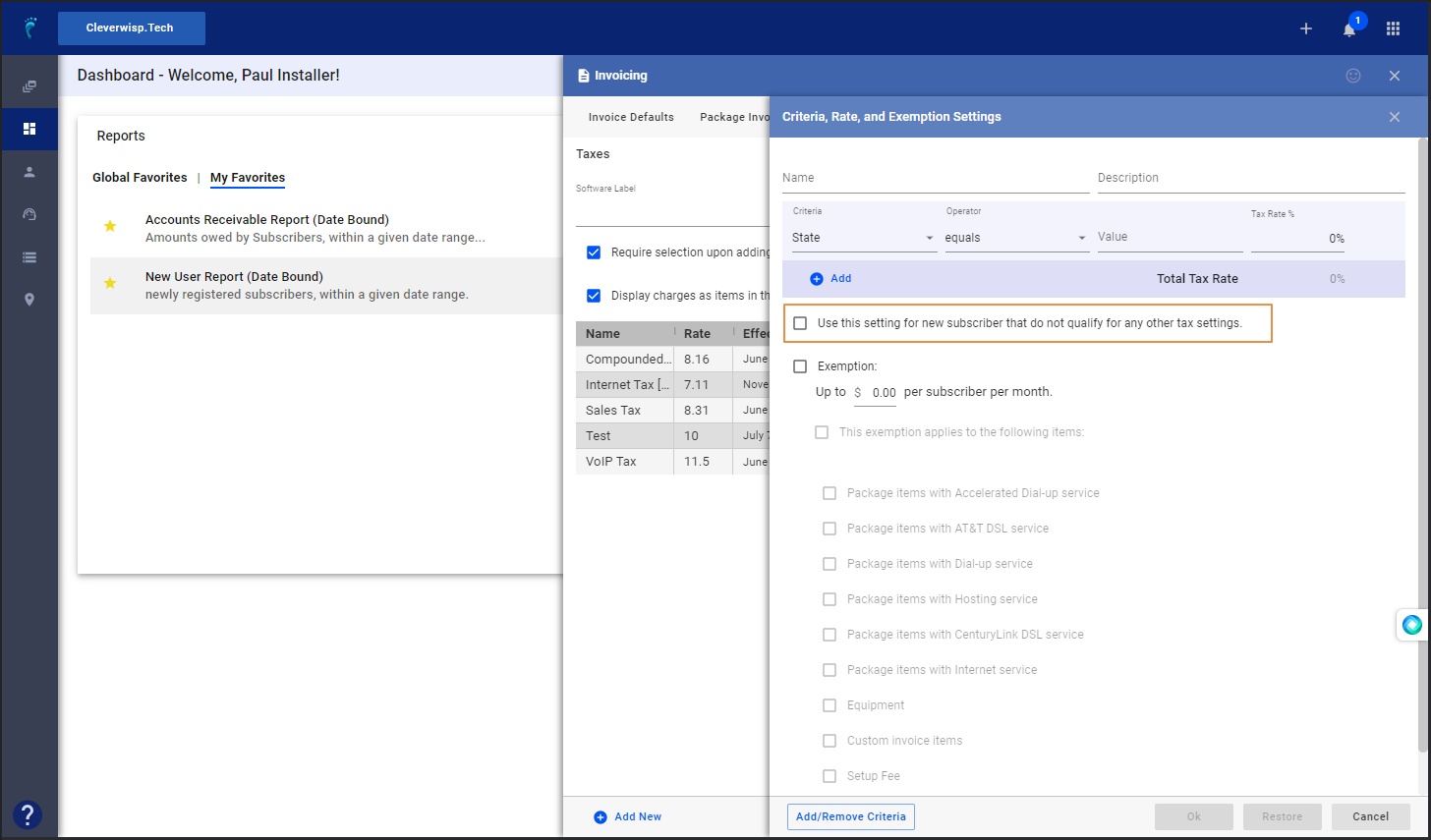 11. Enter a dollar amount.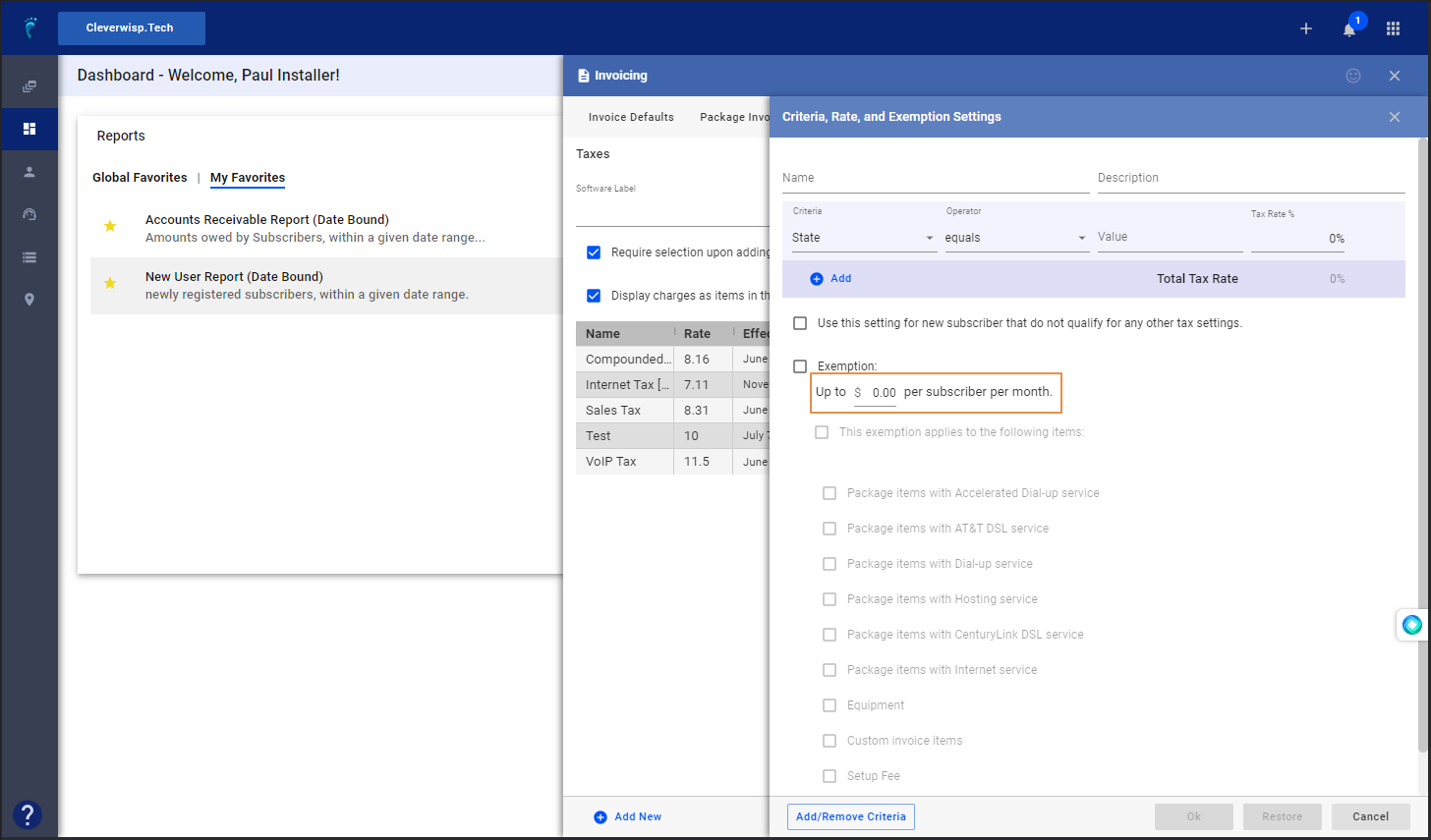 12. Toggle "This exemption applies to the following items," to apply the exemption to a specific Package or item.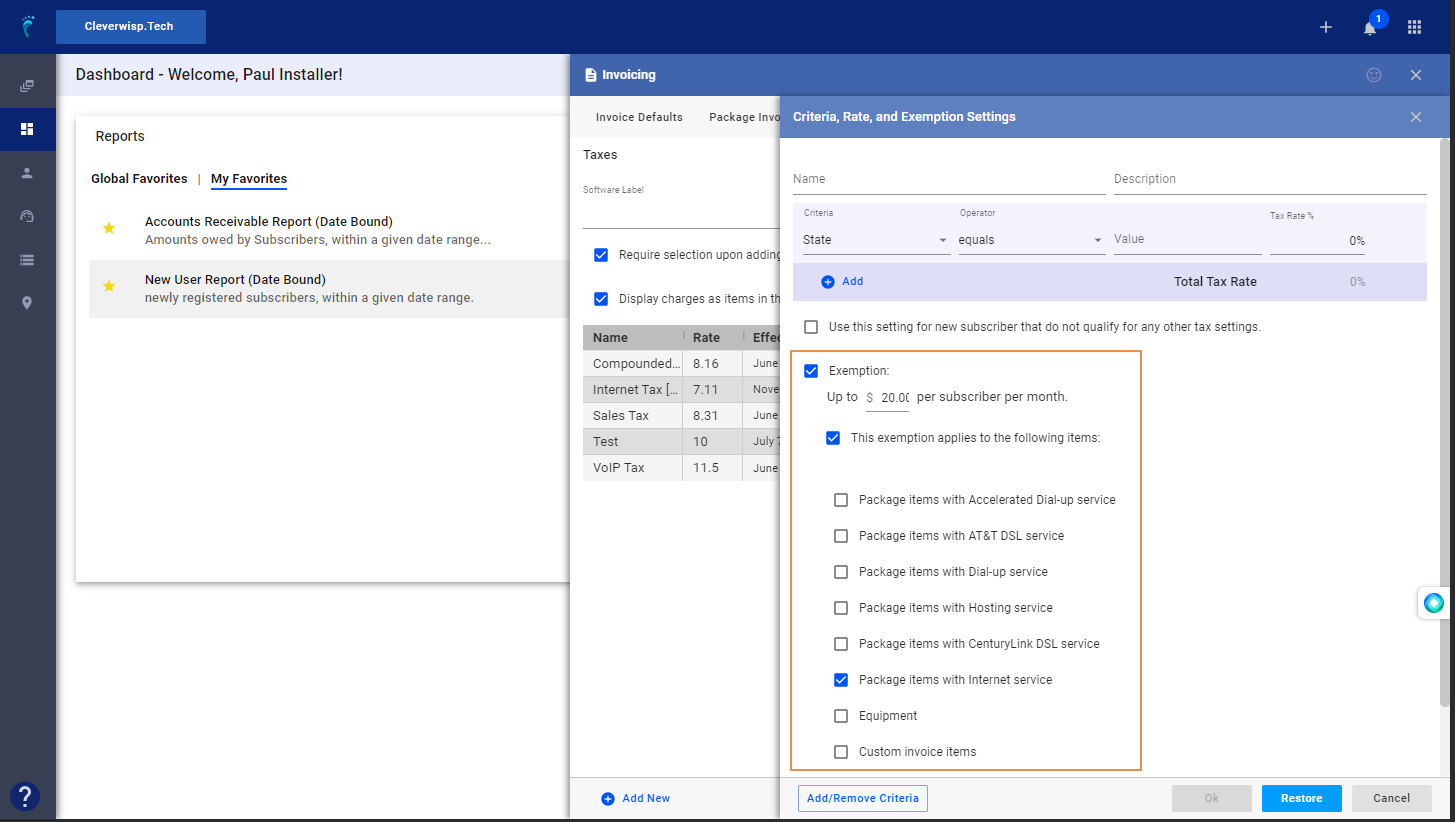 13. Click on OK to save your changes.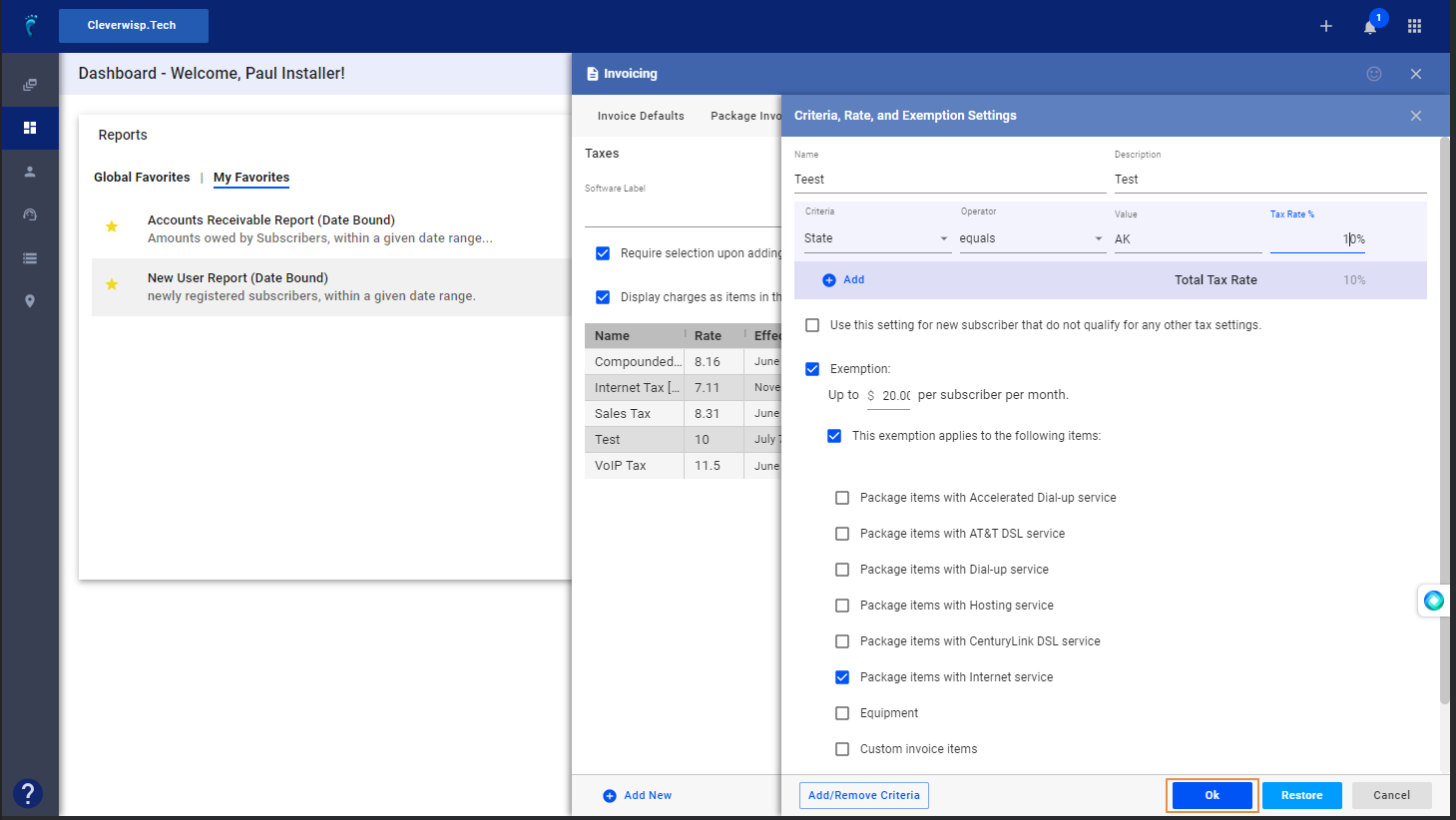 13. Click on the X button on the upper right corner of this page to close.