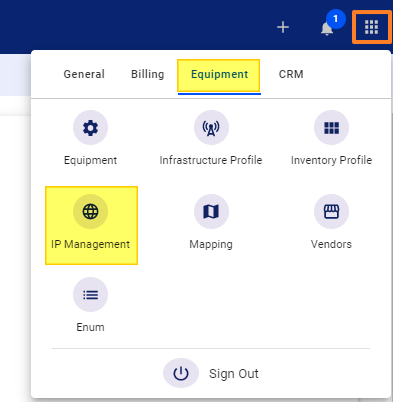 To setup IPAM:
First, click on the menu
Go to your Equipment tab
Click on the IP Management panel.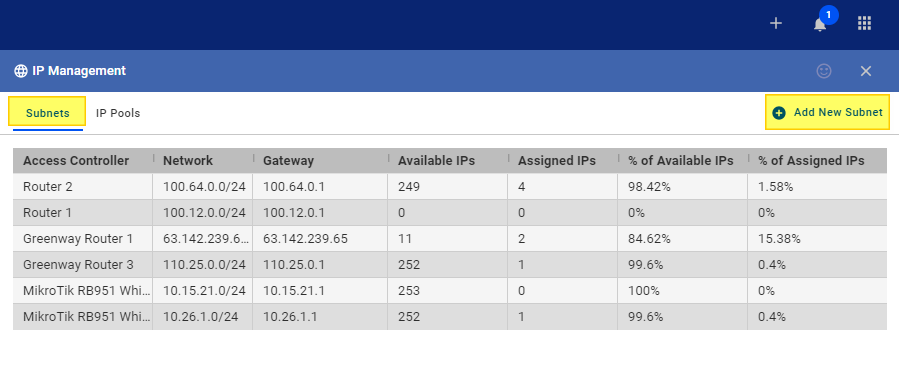 In the Subnets tab:
Click on Add New Subnet
Fill out the Network field, which contains your IP and slash notation.
The Gateway field automatically populates after you enter the Network IP and subnet.
Select a site or tower from the Site Location dropdown.
Pick a router-type device or access controller available in the dropdown. Add a new router, if it is not yet available, and associate the device with a tower or site.
Save your work when done.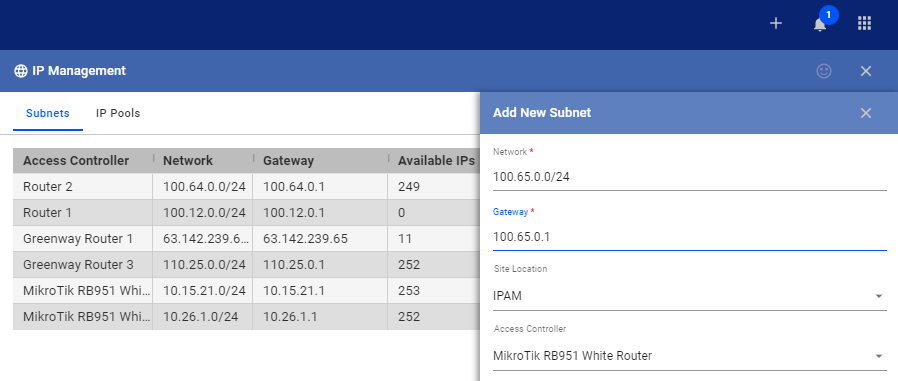 The Subnet Detail panel will open.
Add a New IP pool by clicking on the pencil icon in the IP pools section.
If you already have the Site Location and Access Controller populated, click on the dropdown in the IP Pool(s) field, and select Add New IP Pool.
Add a name or label to your IP pool range. For example, if you're adding Public IP addresses you can include that on your label.
Click on Add when done. Add more IP pools as necessary.
In the edit Subnet section, click on Save.
Now you've populated your IP Pools and subnet.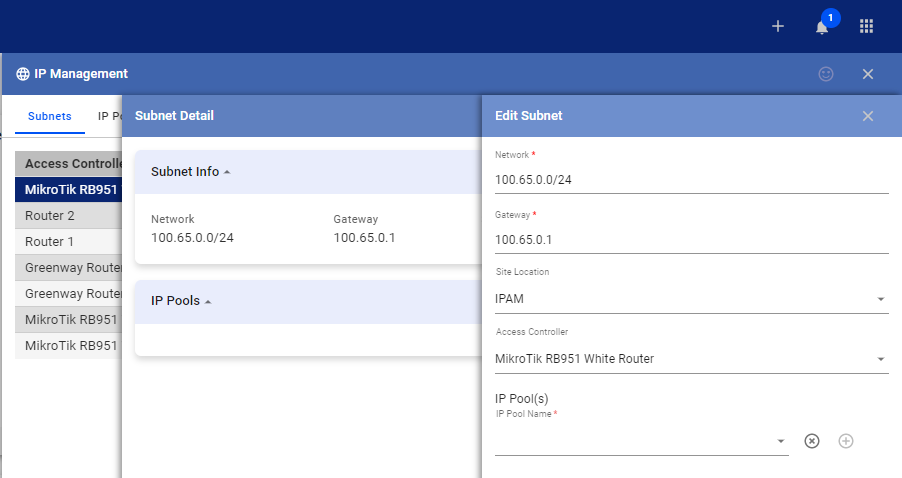 For more information about this and all other features, reach out to your VISP client success team today.