1. Click on Subscribers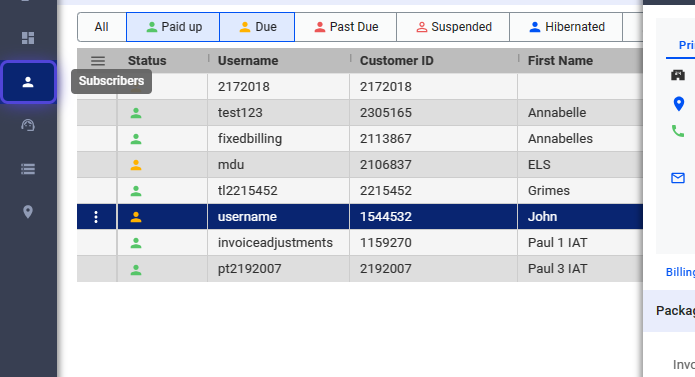 2. Search for the subscriber or select from the list.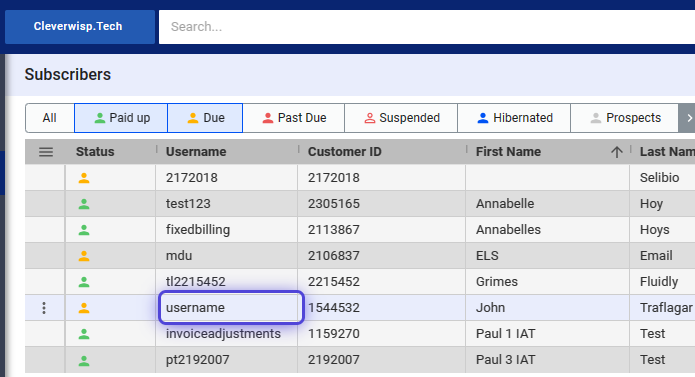 3. Click on Open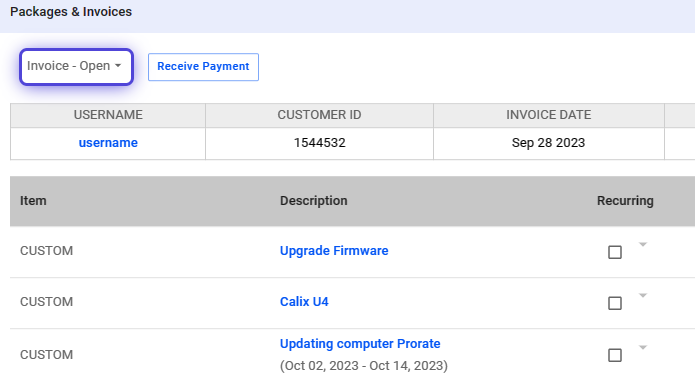 4. Select a current invoice.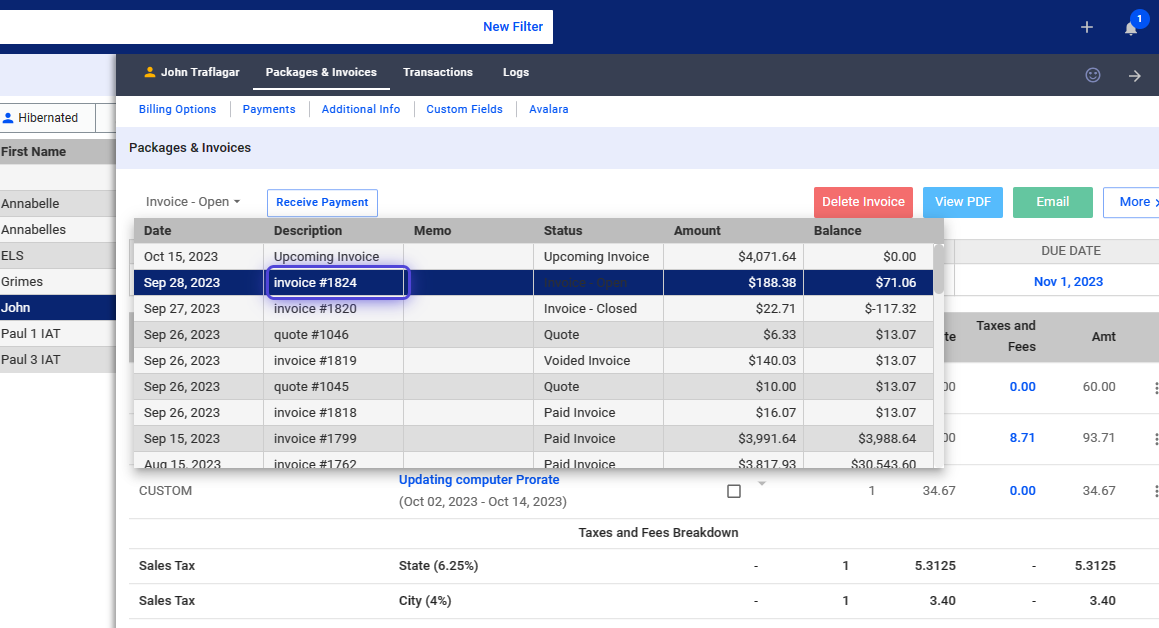 5. Click on + Other Item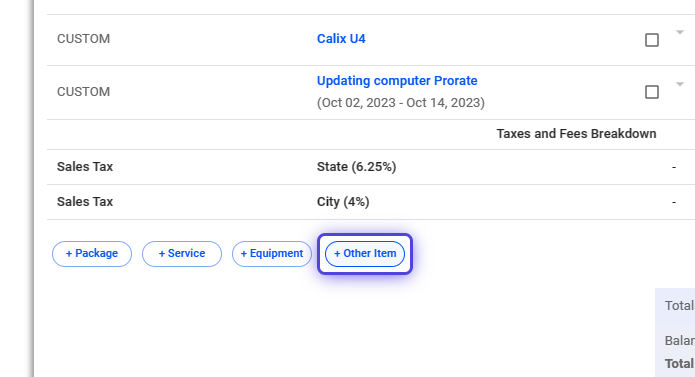 6. Search an item or select from the list.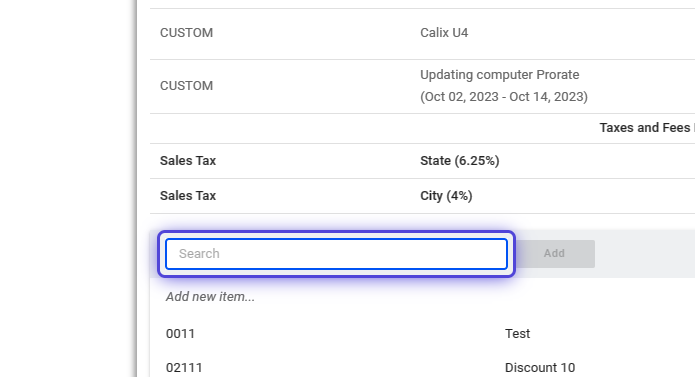 7. Click on Add new item…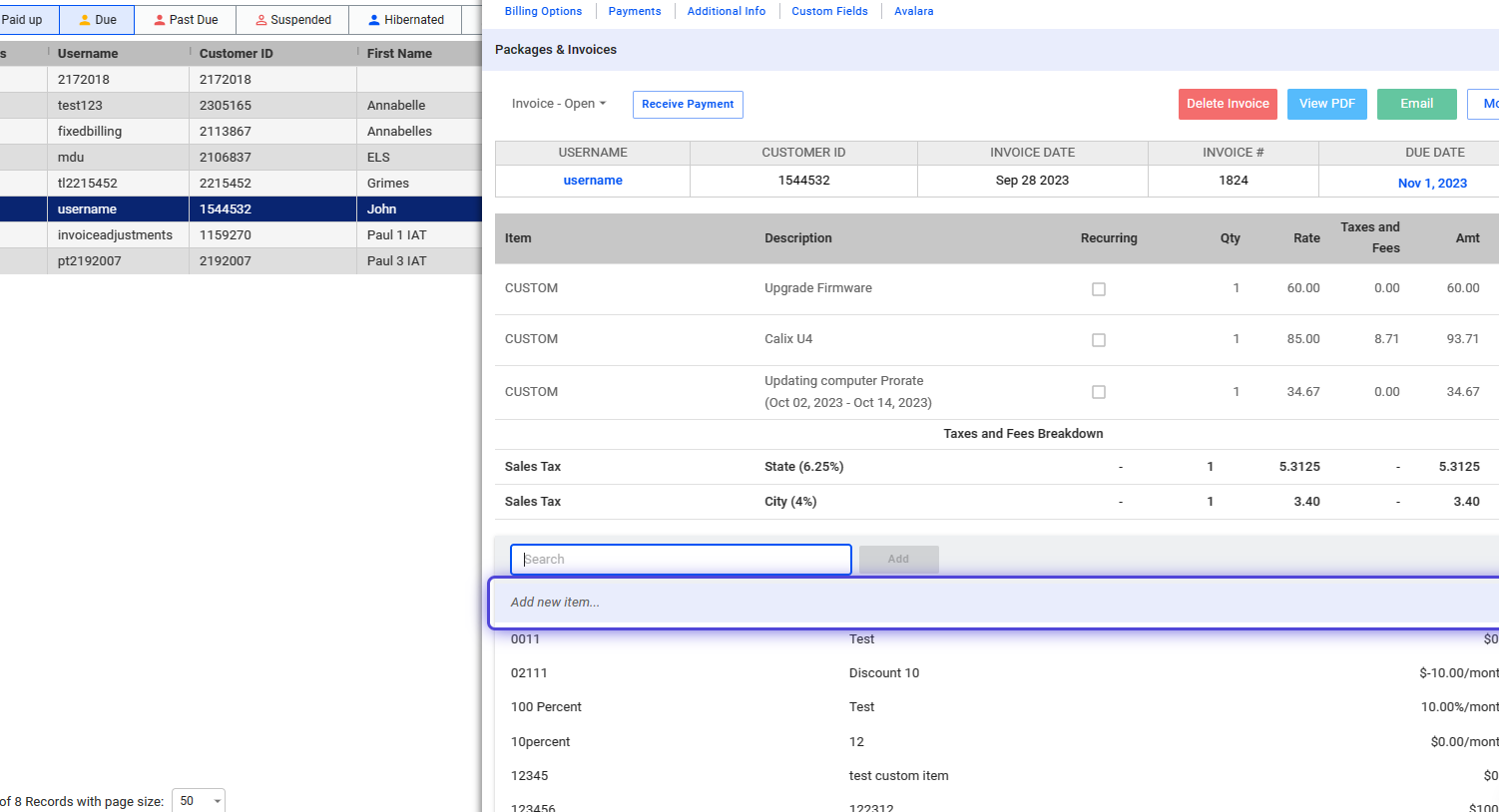 8. Input "Discount" for the Item Type.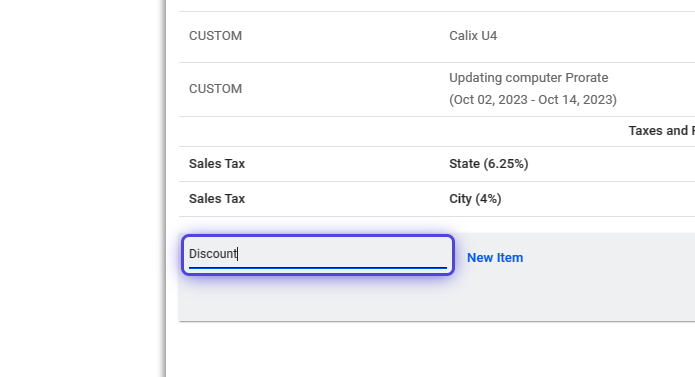 9. Input a Description.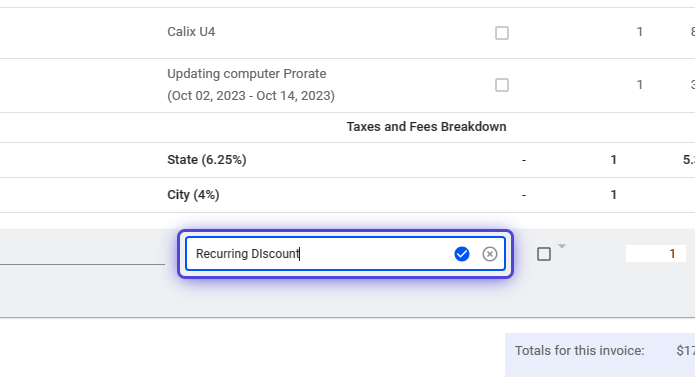 10. Click and set the rate.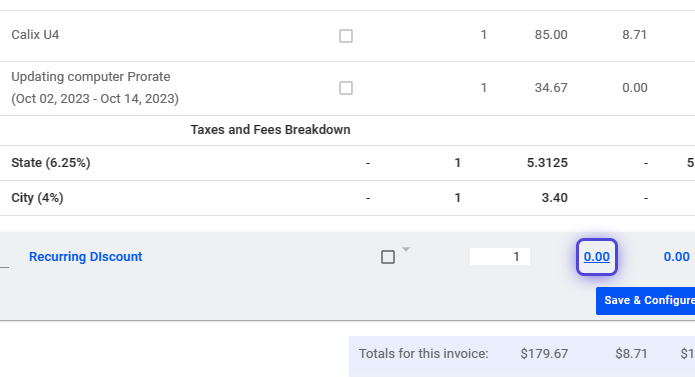 11. Add a negative amount, as long as the invoice does not go below zero.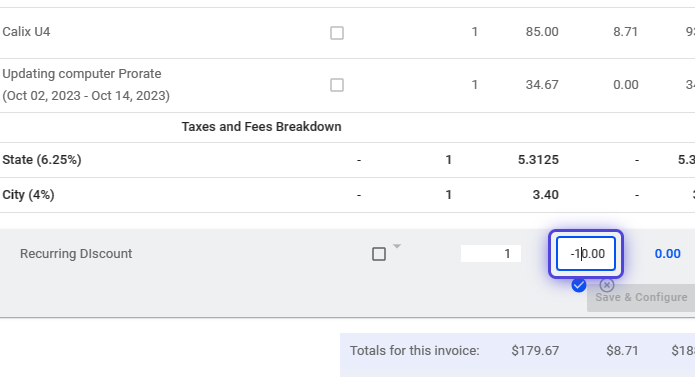 12. Click on Save & Configure. to save your work.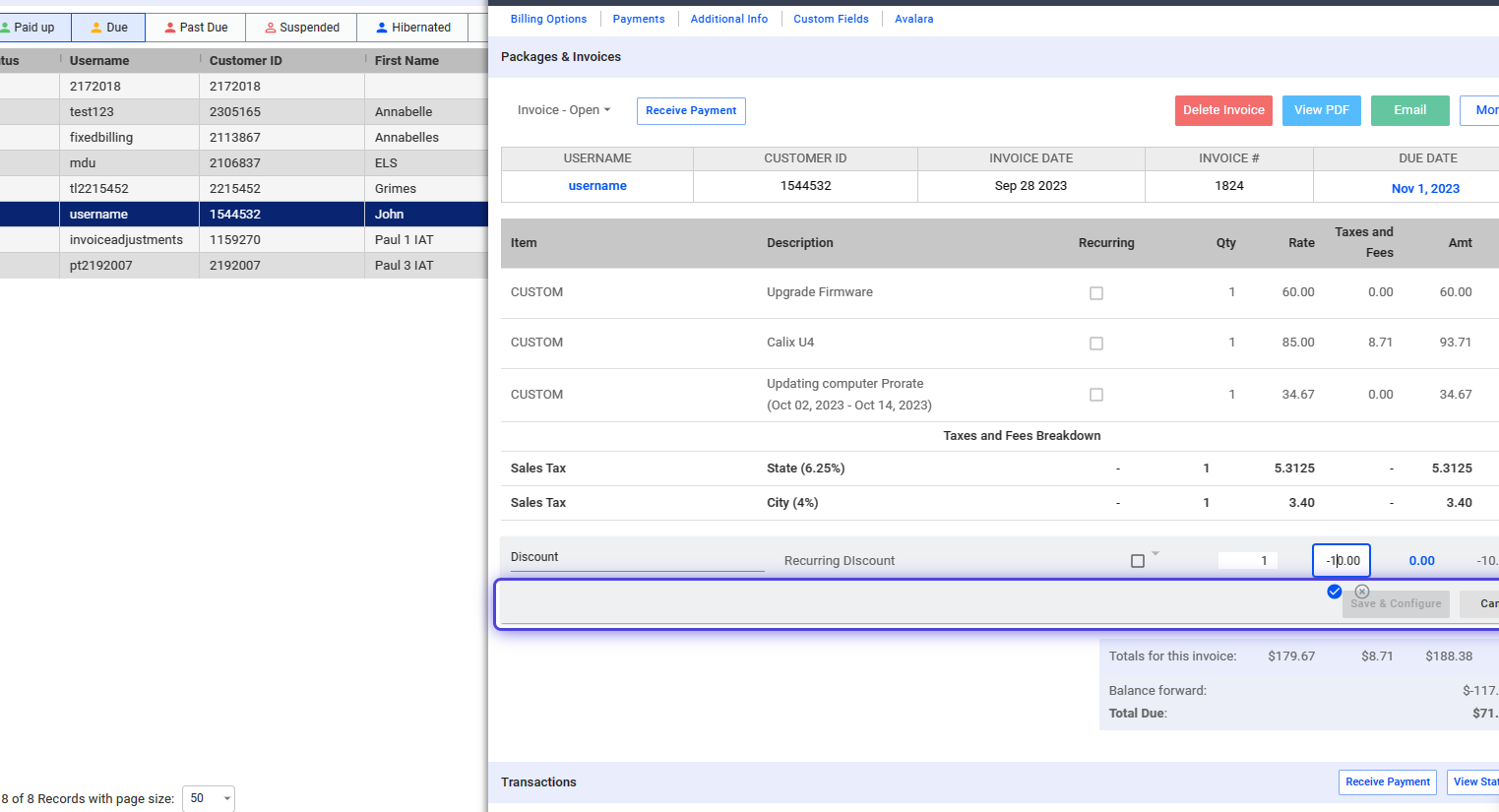 13. Click on the small blue check mark.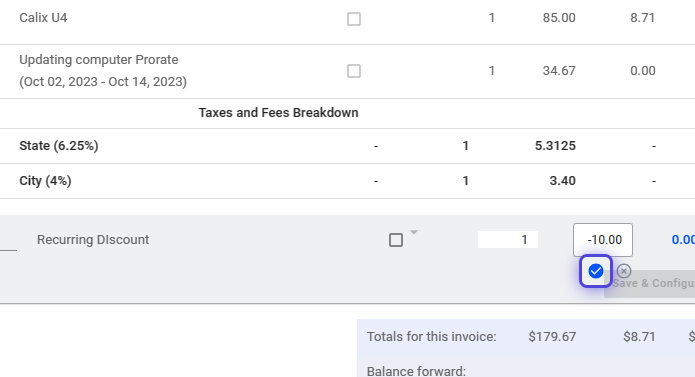 14. Click on Save & Configure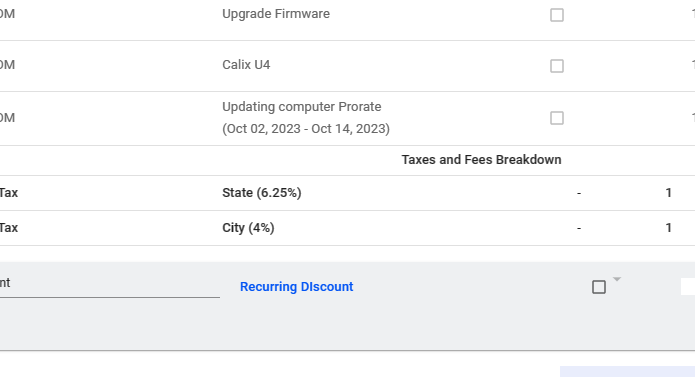 15. Click on Recurring DIscount