For UBO or desktop (Java) version, refer to this link.
To delete an invoice, first go to your subscriber list. Click on a subscriber's account, and do the following:
In the Transactions section, click on the invoice you want to delete. 

If you want to delete the invoice you've selected, click on the red Delete button to remove the invoice completely.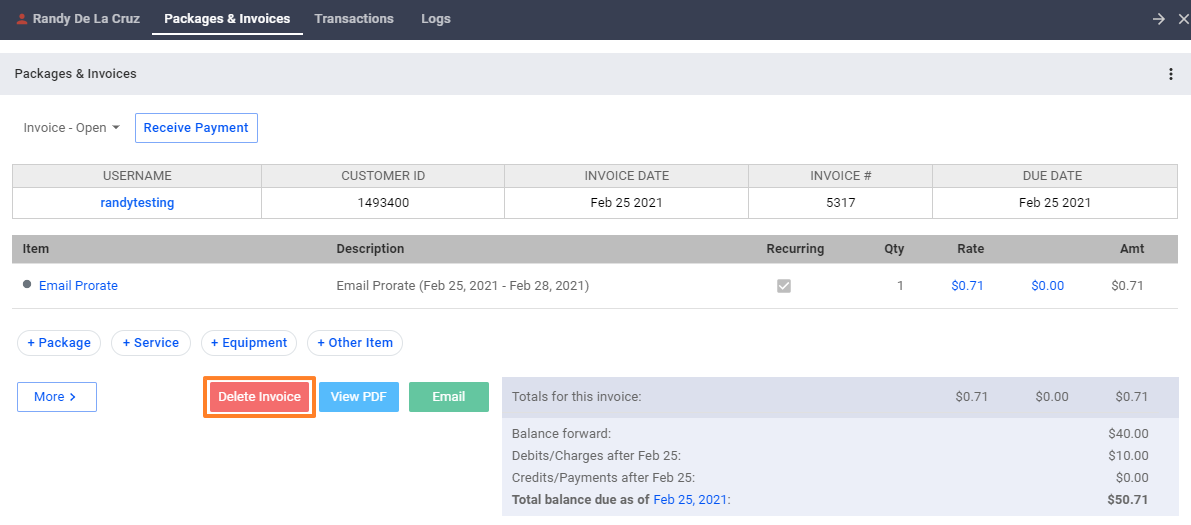 To restore a deleted invoice or item,  you have to create a request with the VISP Client Success team.
If you want to delete specific items only from within the invoice, simply pull up the invoice first and then click on the X mark at the rightmost section of the items listed on the invoice. 

You may be presented with options especially if you are deleting a package item. You can choose to delete just the item or to also delete the package alongside the item.

Selecting Ok and confirming it will save the changes.