You can now display alerts or messages on your subscribers' portal.
To enable the feature, and post an alert or message, follow these steps:
Go to the Menu
Click on the CRM tab
Go to Message Templates
Select the Customer Portal Message option.
Select a template from your list, or create a new template by clicking on Add > New Template
Select the filter or recipient of your message.
Choose the icon for the severity or priority level of your message.
You can schedule a start date and an expiry for the alert or message.
You will be able to see the status of your message. If active, it should currently be on display in the portal.
Write your message or alert.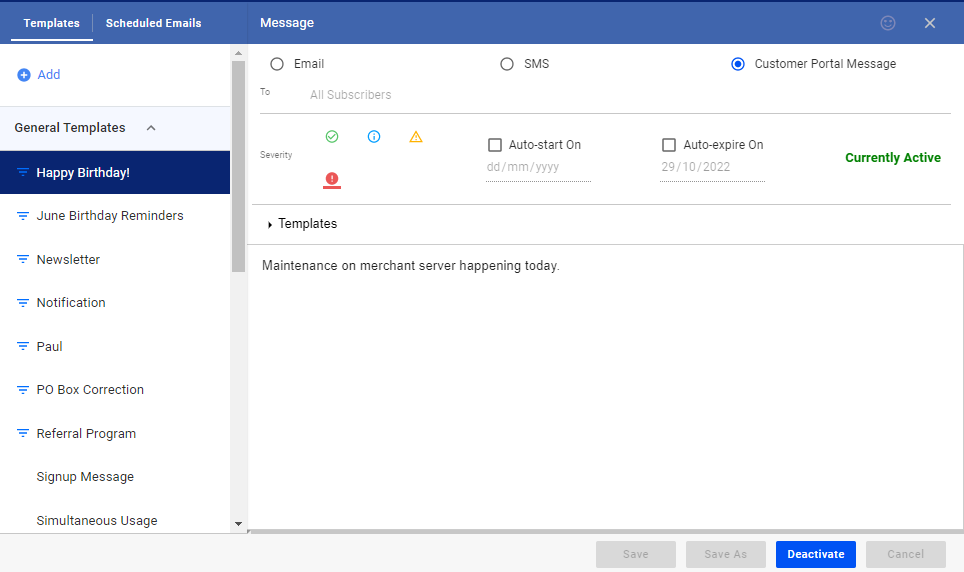 Once you're done, you can Activate your message. You can deactivate a message or alert from the same panel.
For more information about this and all other features in VISP, reach out to your VISP Client Success team today.