You can now schedule invoices to be sent to the VISP Print house for printing. The VISP print house handles the sending of paper invoices to your subscribers.
To enable the setting, go to Main Menu > Billing Tab > Invoicing.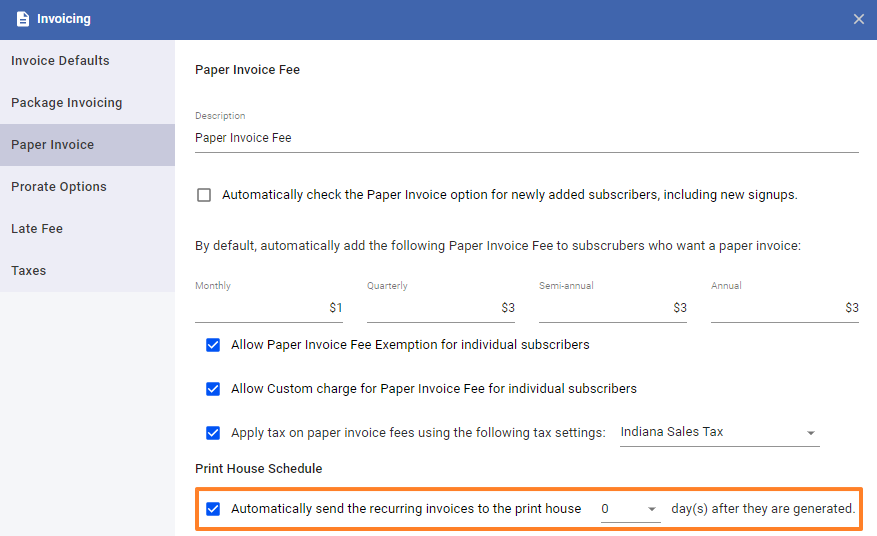 Click on Paper Invoice.

Under Print House Schedule, put a check on the box to Automatically send the recurring invoices to the print house

Set the number of days after invoices are generated to send them for printing.

Click on Save when you're done.