VISP's HyperRadius has many unique powerful features, one of which is SmartSession. SmartSession will allow you to make changes to your subscribers that are authenticated on Mikrotik devices, on the fly, including disconnects and package speed changes, right from VISP.
SmartSession only works with Hotspot and PPPoE authentication.
Mikrotik Changes
Update the RADIUS Settings in your Mikrotik Router. In the RADIUS incoming panel,

Check "Accept"

Port: 3799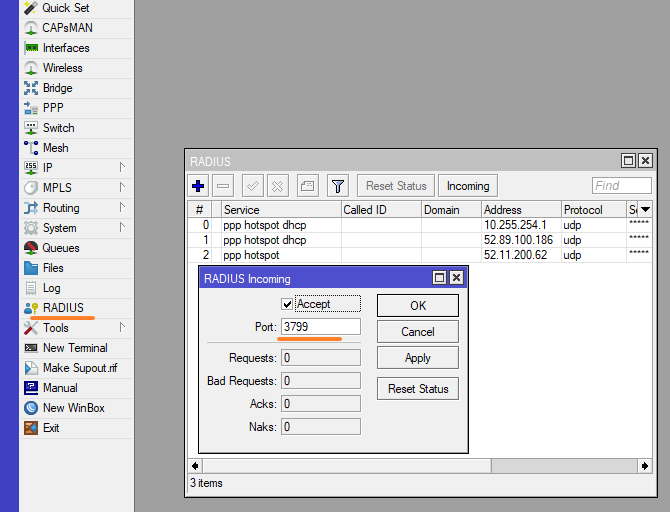 VISP Changes
SmartSession only works with devices under the equipment profile identified as "Router." If the equipment profile is already configured, skip the first instruction and add the new equipment into VISP.
Add an equipment profile and set the Type as "Router".

To add and configure the equipment profile, click the Equipment Menu in the sidebar > Hamburger menu icon > Equipment Profile, and then New Equipment Profile Dock will appear. Input the following information:

Name

: Name of the profile

Type

: Router

SKU

: Stock Keeping Unit

Model

: The device model

Make

: Mikrotik

Description

: Short note of the device

Add the Mikrotik router to the newly added profile. Go to the inventory tab and click on the new added profile. Click Receive Inventory and provide the following information.

Provide the serial number if necessary

Enter the correct MAC address

Enter the correct public IP address of the device

Provide the other information if necessary

Click the Add button to save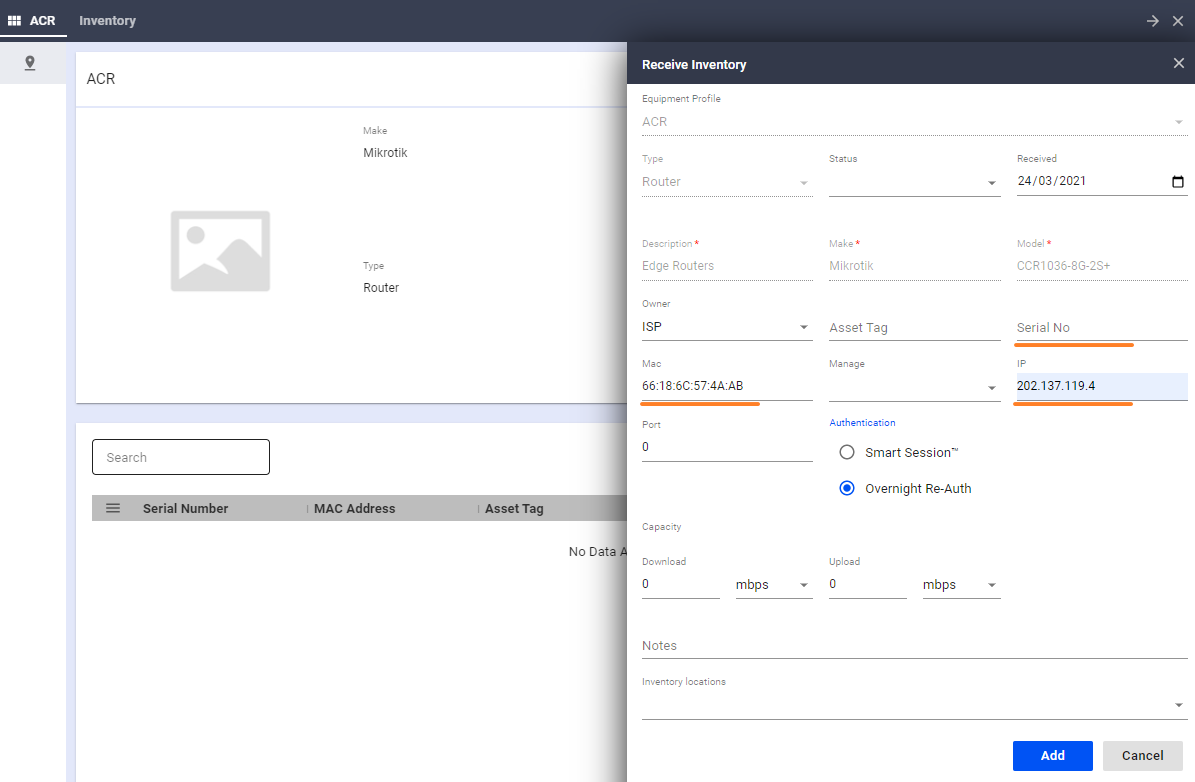 After adding the device, click on it and set the authentication to Smart Session and save, then assign it to the site.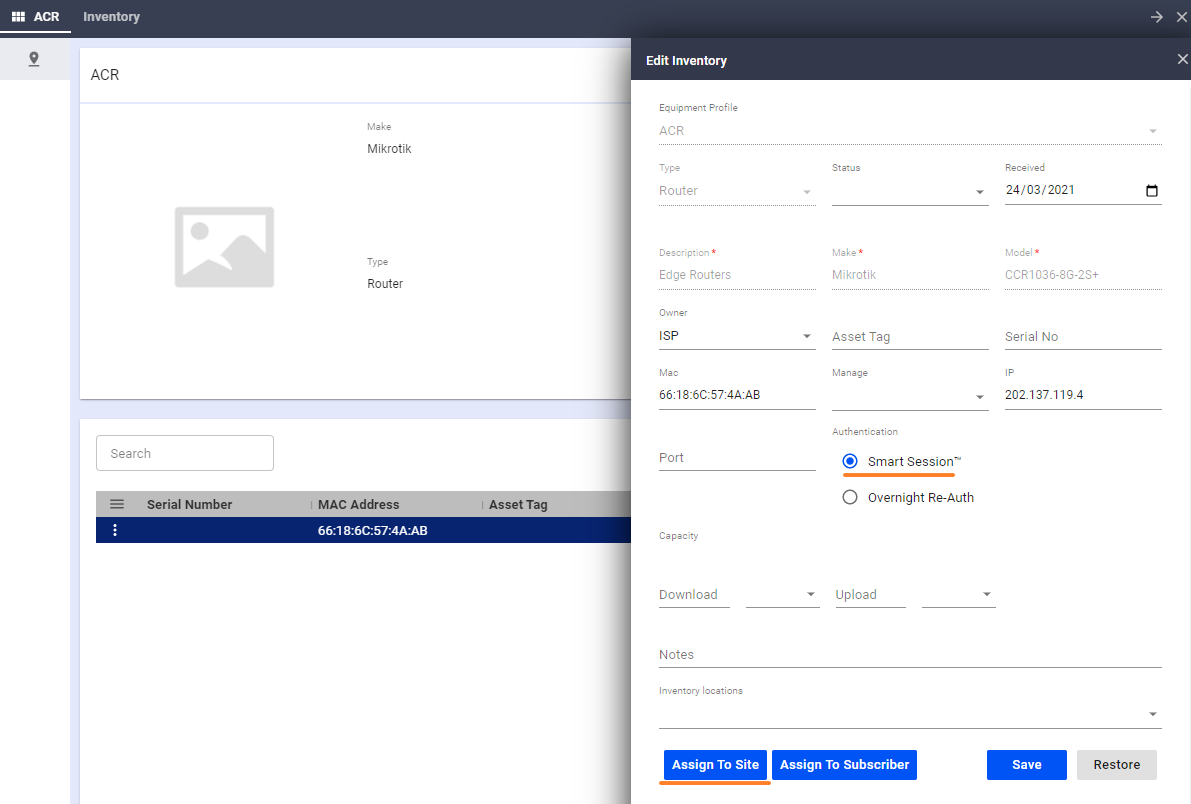 If the subscriber's device has been authenticated before the SmartSession is enabled it needs to be re-authenticated at least once for the RADIUS to capture the correct IP address.
When the Authentication is set for SmartSession, there will no longer be session timeouts set so there will be no overnight re-authentication. The device will only be disconnected when the subscriber's account is suspended in VISP.