For UBO or desktop (Java) version, refer to this link.
Whether it's a mistake in receiving payments or a discount you forgot to enter, the Refund feature is your life-saver.
To process a refund, you first need to have the Payment refunding function enabled in your VISP system.
To do this, go to Main Menu > Billing Tab > Payments > Payment Gateways Tab > Merchant Account.
Check the box "Allow 'Payment Posted' credit card and eCheck payments to be refunded up to x days from the original transaction date.

Save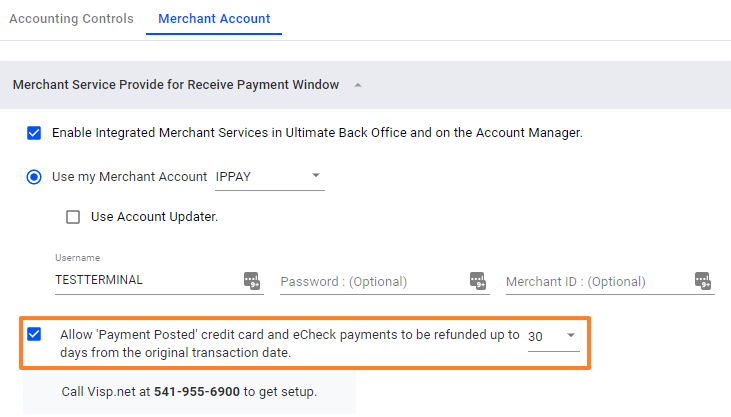 To process a refund, click on a subscriber's account.
Click and open the Transactions section

Click on the payment you want to refund. 

Click on the refund button to process a refund for the full amount of the payment. 

Partial refunds can be done via the merchant processor portal

.


IMPORTANT: ISPs that are currently signed up or using the IPpay or Authorize.net merchant processors can do full refunds.