To reschedule suspensions and late fees to another date, go to your subscribers' list and pick a subscriber.
In the subscriber's profile, go to the Logs section
Click on the vertical ellipsis ⋮ or the three dots . on the account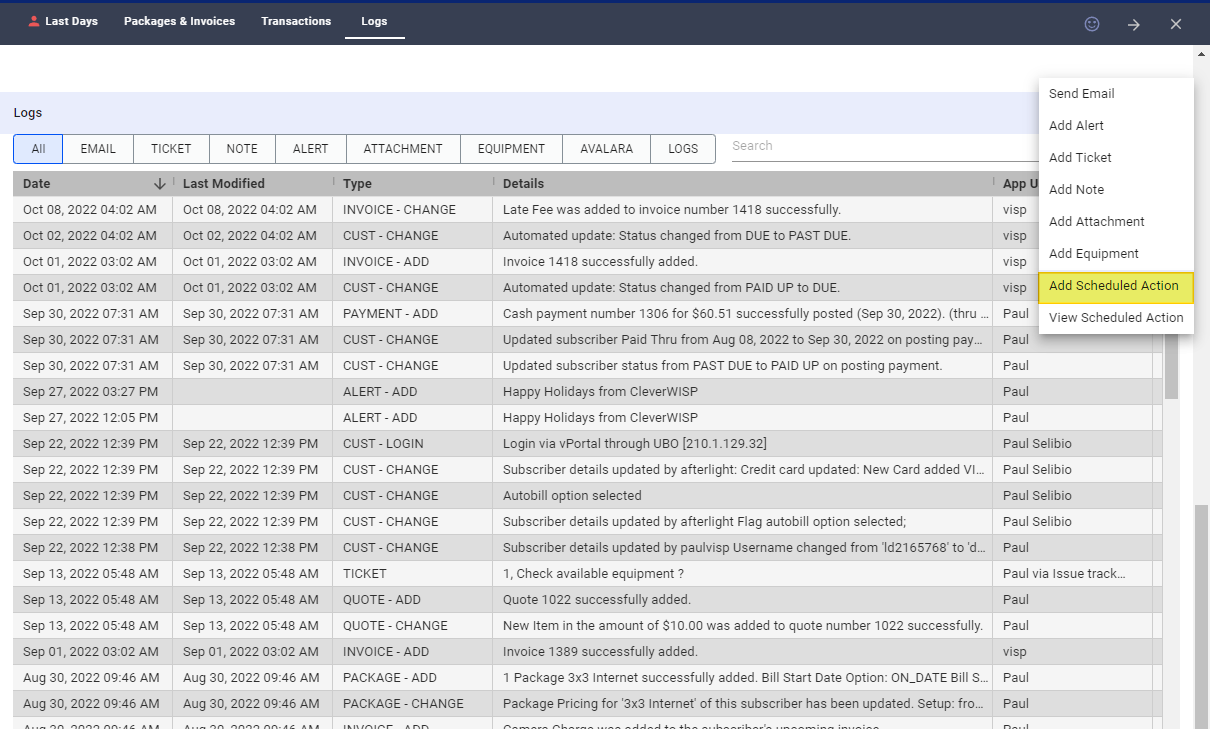 Click on Add Scheduled Action
On the first dropdown, select whether you want to reschedule the suspension or late fee.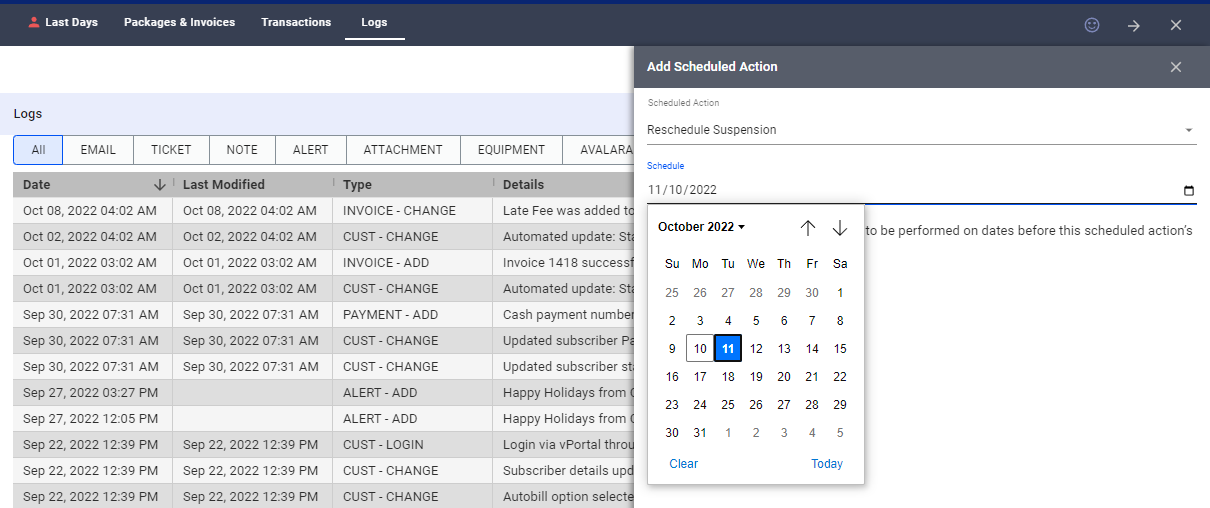 In the next field, pick a date on the calendar.
Save your work when done.
If you're looking for an automated way to grant your customers payment extensions, we recommend using the Grace Period or Grace Amount option. The reschedule feature in VISP is used for one-time rescheduling of late fees or payments.
For more information about this feature and all other features in VISP, reach out to your VISP Client Success Team today.