For PCI compliance customers are given the ability to create a password for their account when they are first added to the system.
When a new user is added to VISP, a password reset link is sent to the customer's email address so that the customer can create a password for their account.

If the email address field is blank or the customer has no email address on their profile, the Account Auto Generation or the manual password creation process is followed.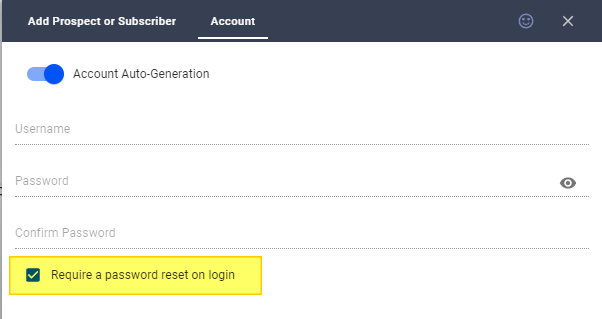 The password reset link is only available for 24 hours. After which, the customer can request for a new reset link to be sent to their email address or provided to them.