To add a new subscriber, simply click on the plus sign on the upper-right corner of the page and select Prospect or Subscriber once and you'll be redirected to the mapping category or interface.  Do the following: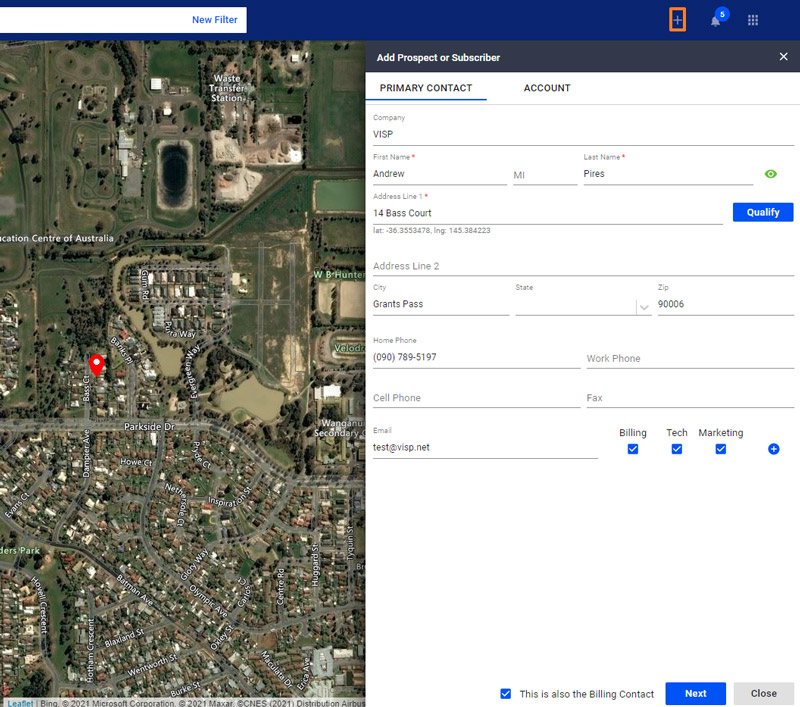 First, fill out all the information on the page. Sections with red asterisks are required. 

In the Address 1 line section, there's a Quality button. 

Click on quality to find a visual representation of the subscriber in the amp. 

If the prospect or subscriber has separate billing contact information, then uncheck the "This is also the billing contact" option. 

Next, fill out the necessary information for the billing information. 

After you're done, click on the Account tab.

Provide a username and password for the subscriber or prospect. 

Otherwise, keep the Account Auto-Generation option active, and the system will auto-generate the username and password for the account. 

Click on the Add button below.