For UBO or desktop (Java) version, refer to this link.
A Credit Memo reduces the Accounts Receivable (AR) from a subscriber. Use a credit memo when adding a one-time credit (discount) to an account, or reversing a charge.
To add a credit or debit memo to an account, first go to your subscriber's list. Then do the following:
Click on a subscriber's account.
Click and open the Payments section.

Under the Post Payment / Credit Memo section, toggle Credit Memo.
Add a memo or a description of the charge.
Add an amount.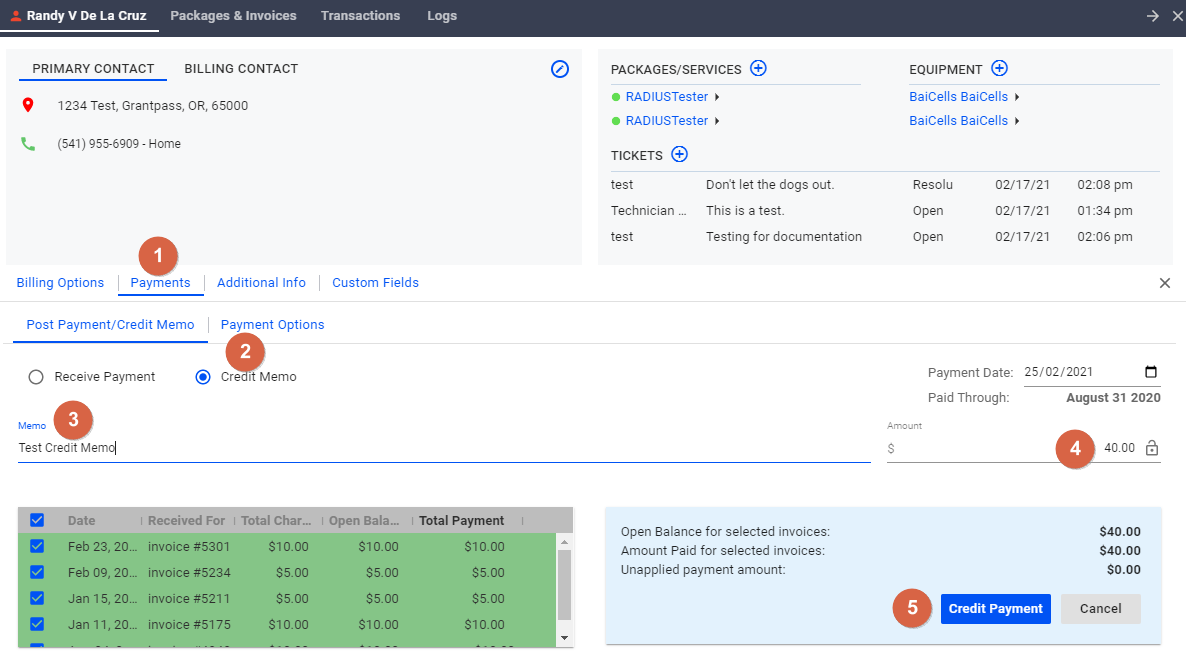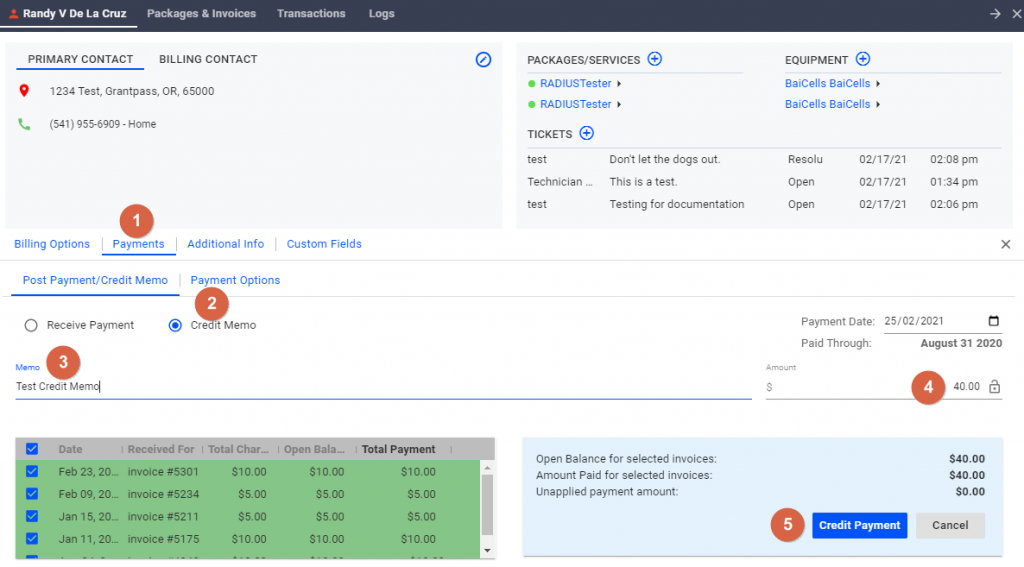 Click on Credit Payment when you're done. 
A Debit Memo increases the Accounts Payable (AP) from a subscriber. This can be a one-time fee or an internal offset charge to an account. 
Below is a brief video, showing the process of adding a debit memo. The video shows the two different ways of adding a debit memo – via an open invoice or through a new invoice.