1. Click the nine-dot menu in the upper right corner to open the VISP Admin Page.

2. Click on Billing

3. Select Packages

4. Select the package for edit and click on the three dots.

5. Click on Edit

6. Click on Tax
7. Toggle, "Avalara Tax

8. Choose a Transaction Type from the dropdown.

a. For more information on Avalara transactions, click the link below in the description: (https://visp.net/ava-transactions) or contact your Avalara representative.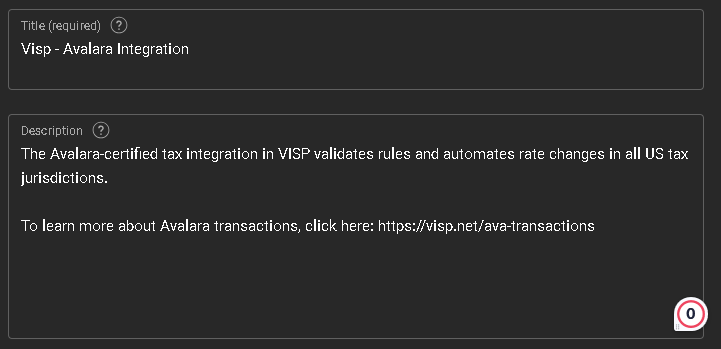 9. Select a Service Type

10. Select the type of discount for the transaction from the dropdown.

11. Toggle the 'Price Includes Taxes' if the amount charged for the product or service already includes the tax.

12. Save your work.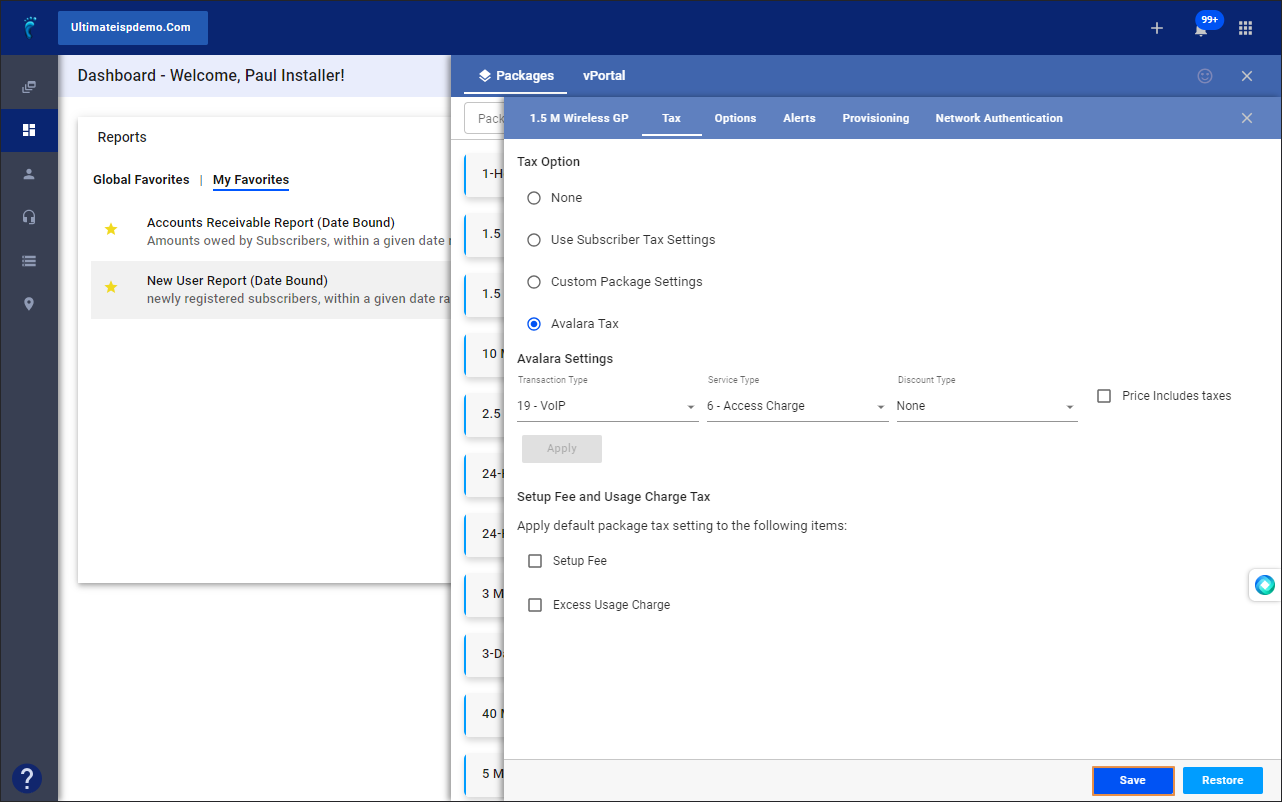 13. Read and acknowledge the pop-up message.

14. Click the Apply button to implement the tax changes to all subscribers with this package.

15. If your state requires collecting a tax on the Setup Fee or Excess Usage Charges: Use the "Configure Avalara Tax for Items" video in the description below