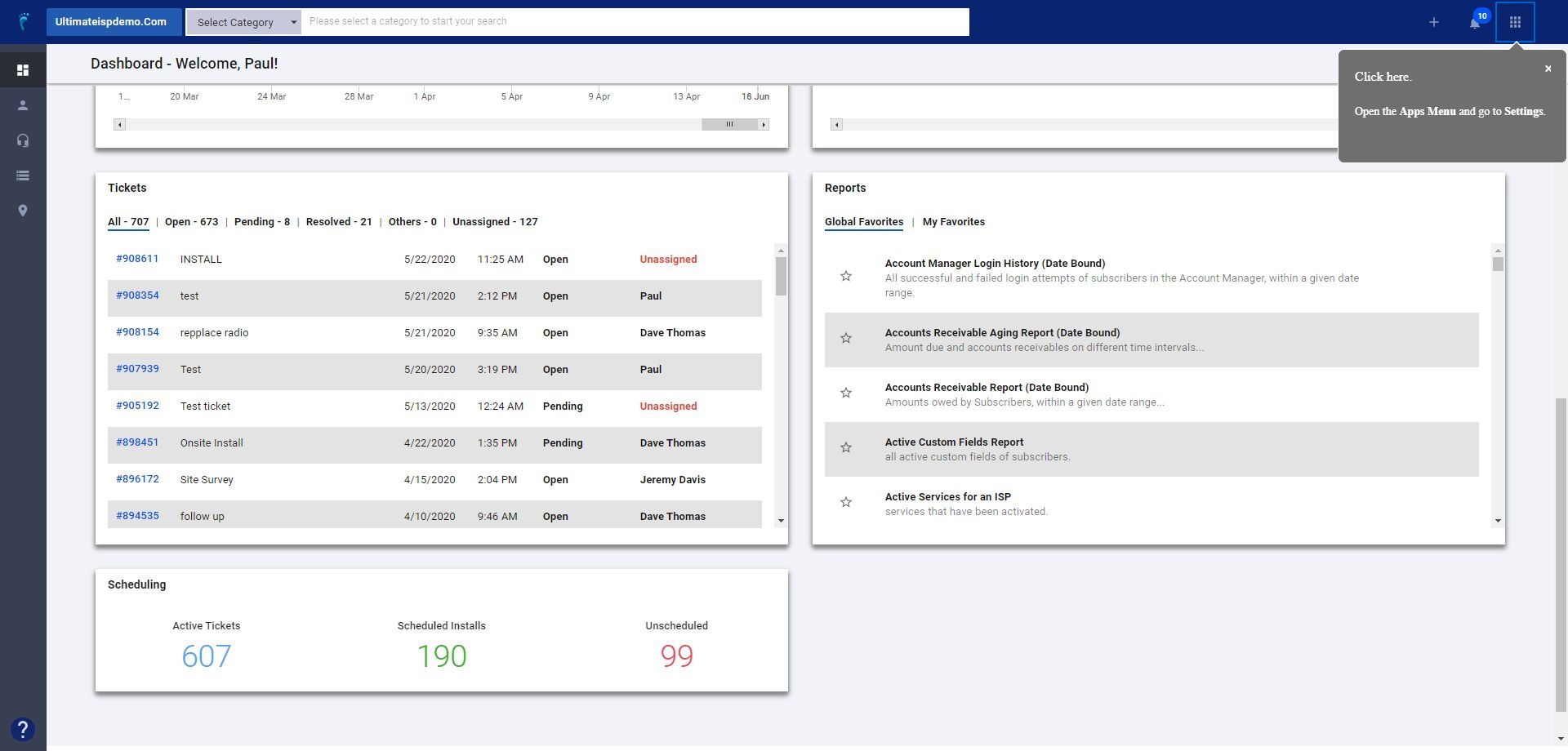 Slide 1: Open the Apps Menu and Click on Settings.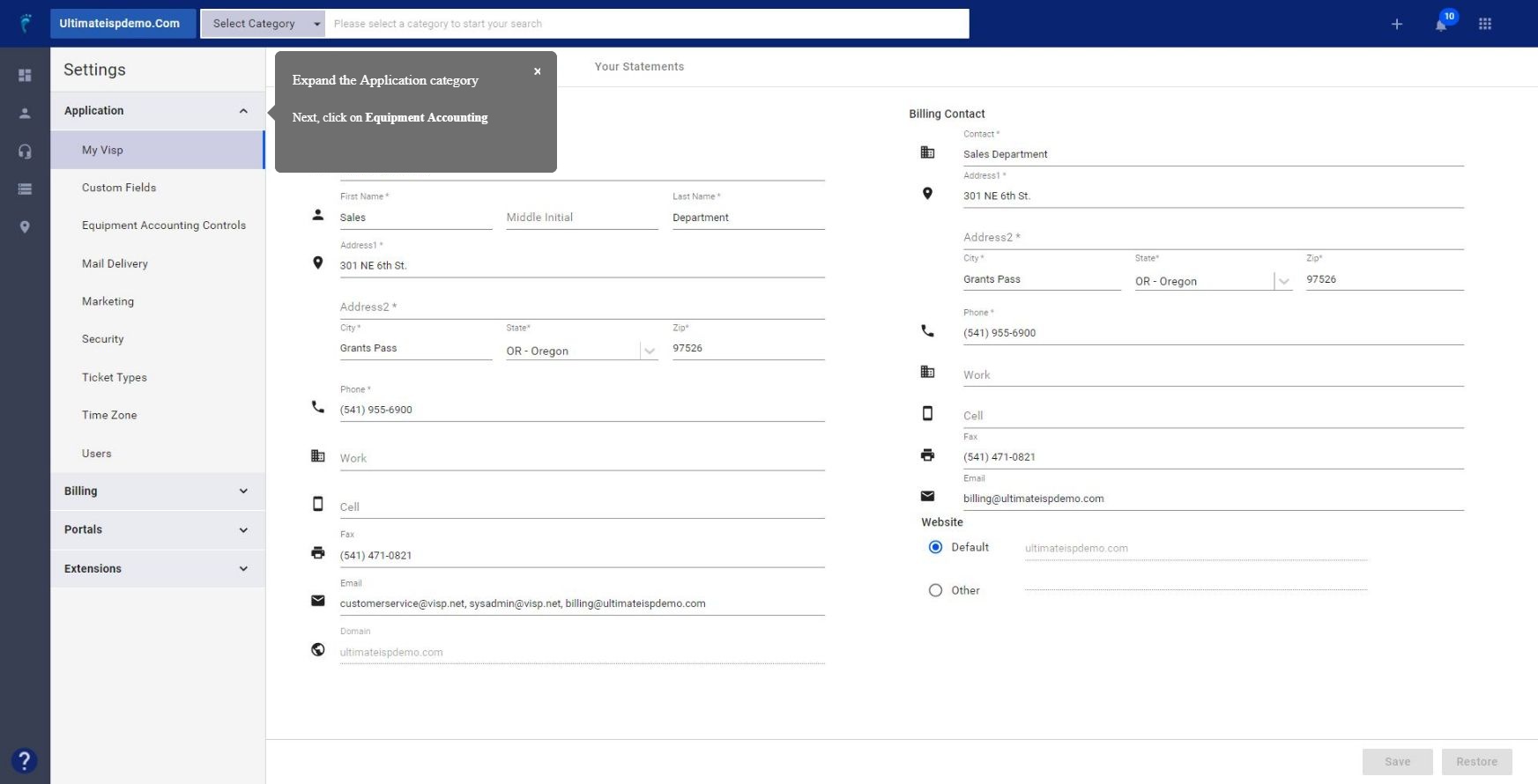 Slide 2: Expand Application and Click on Equipment Accounting.
Slide 3: Toggle or Check 'Enable Equipment Management Feature.'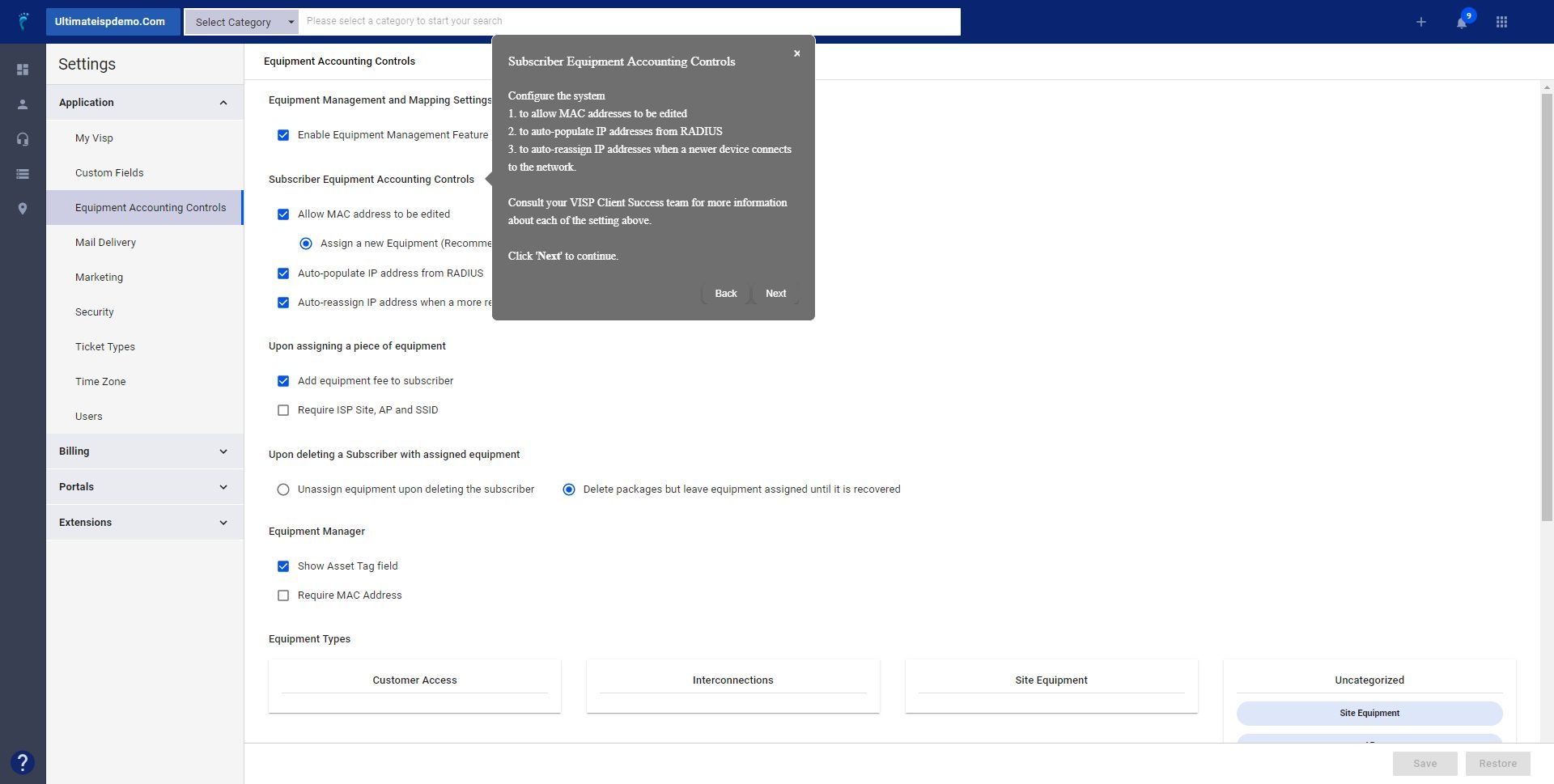 Slide 4: Configure Subscriber Equipment Accounting Controls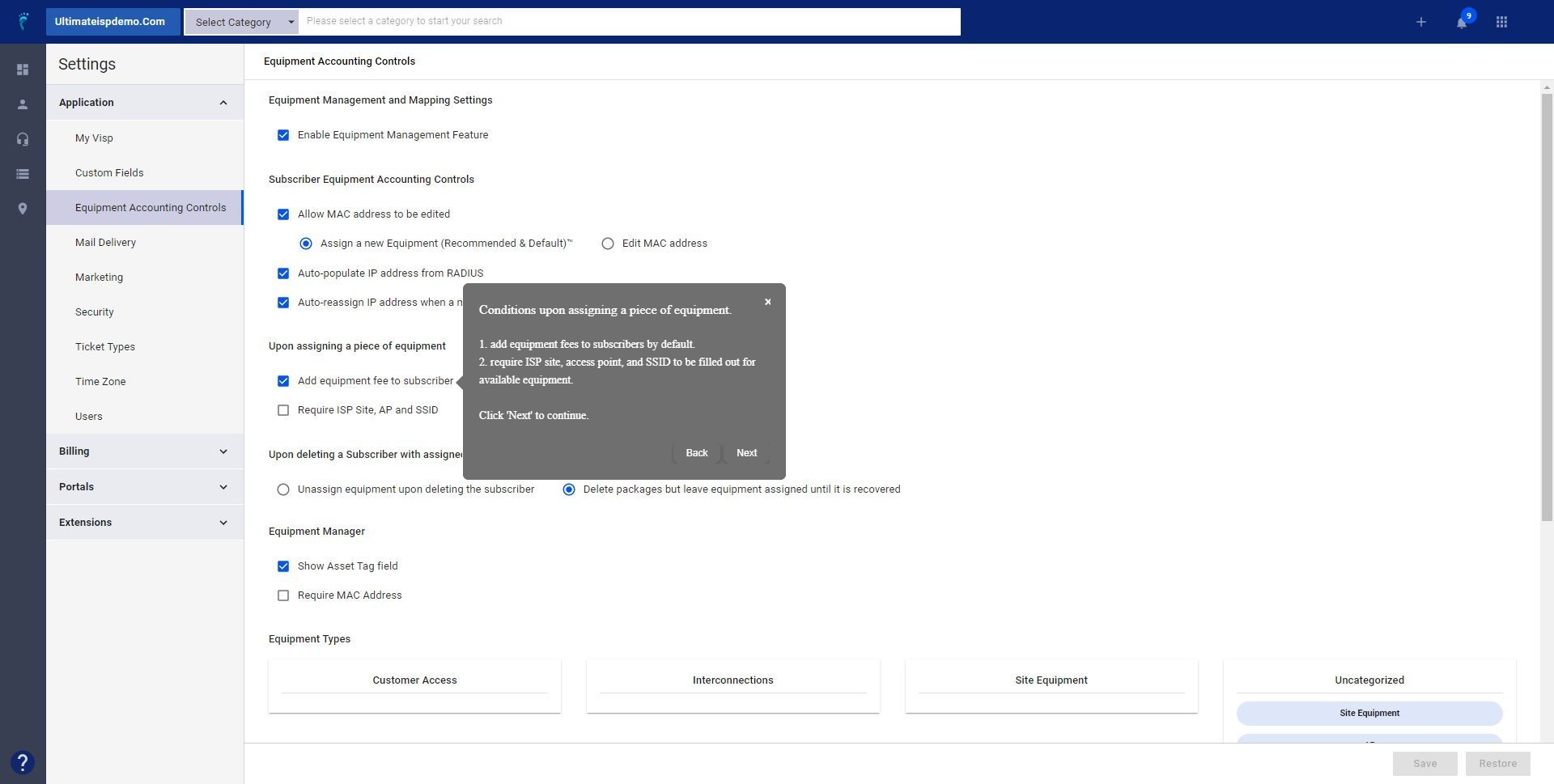 Slide 5: Setup conditions upon assigning a piece of equipment.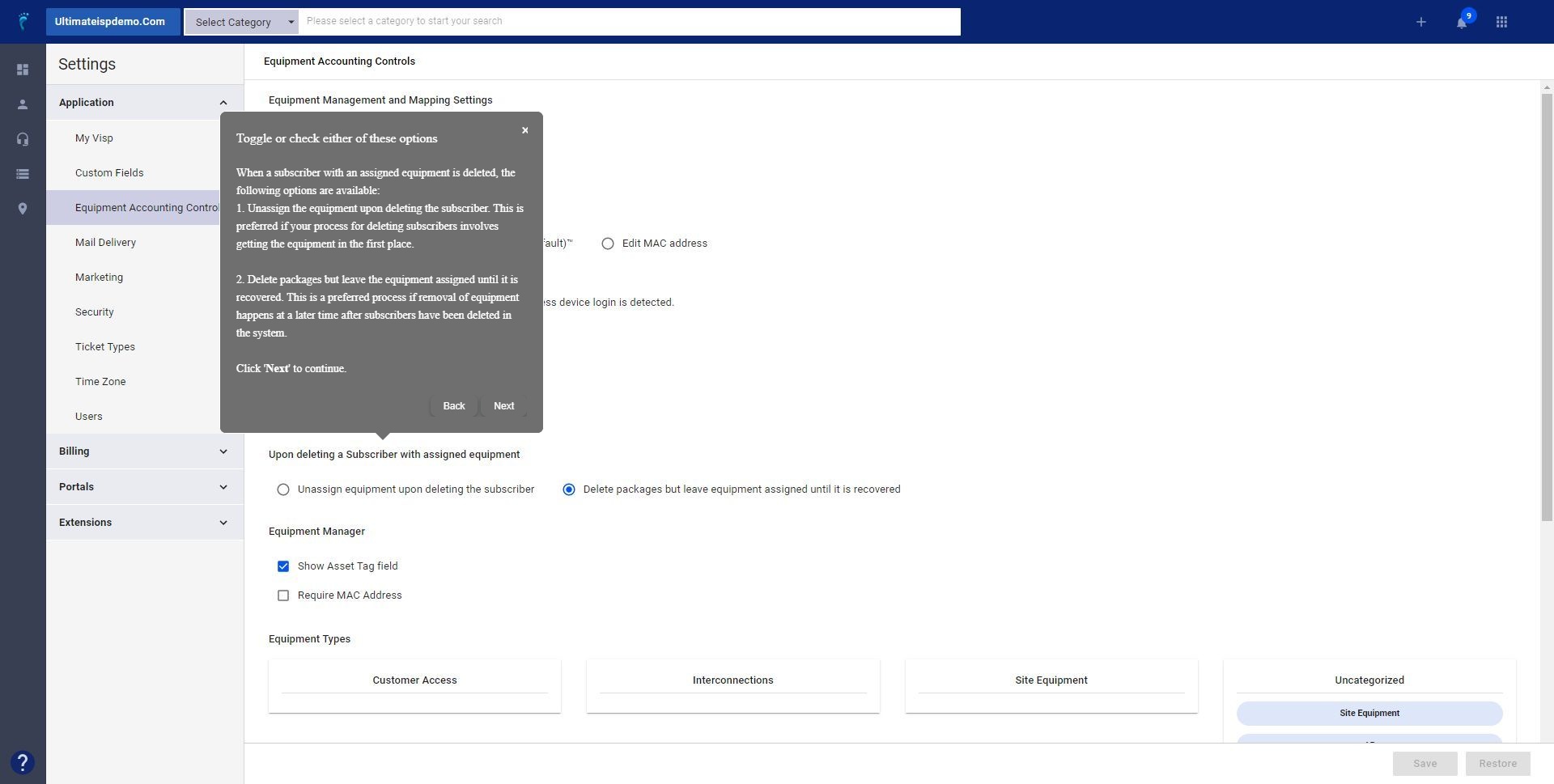 Slide 6: Configure steps "upon deleting a subscriber with assigned equipment."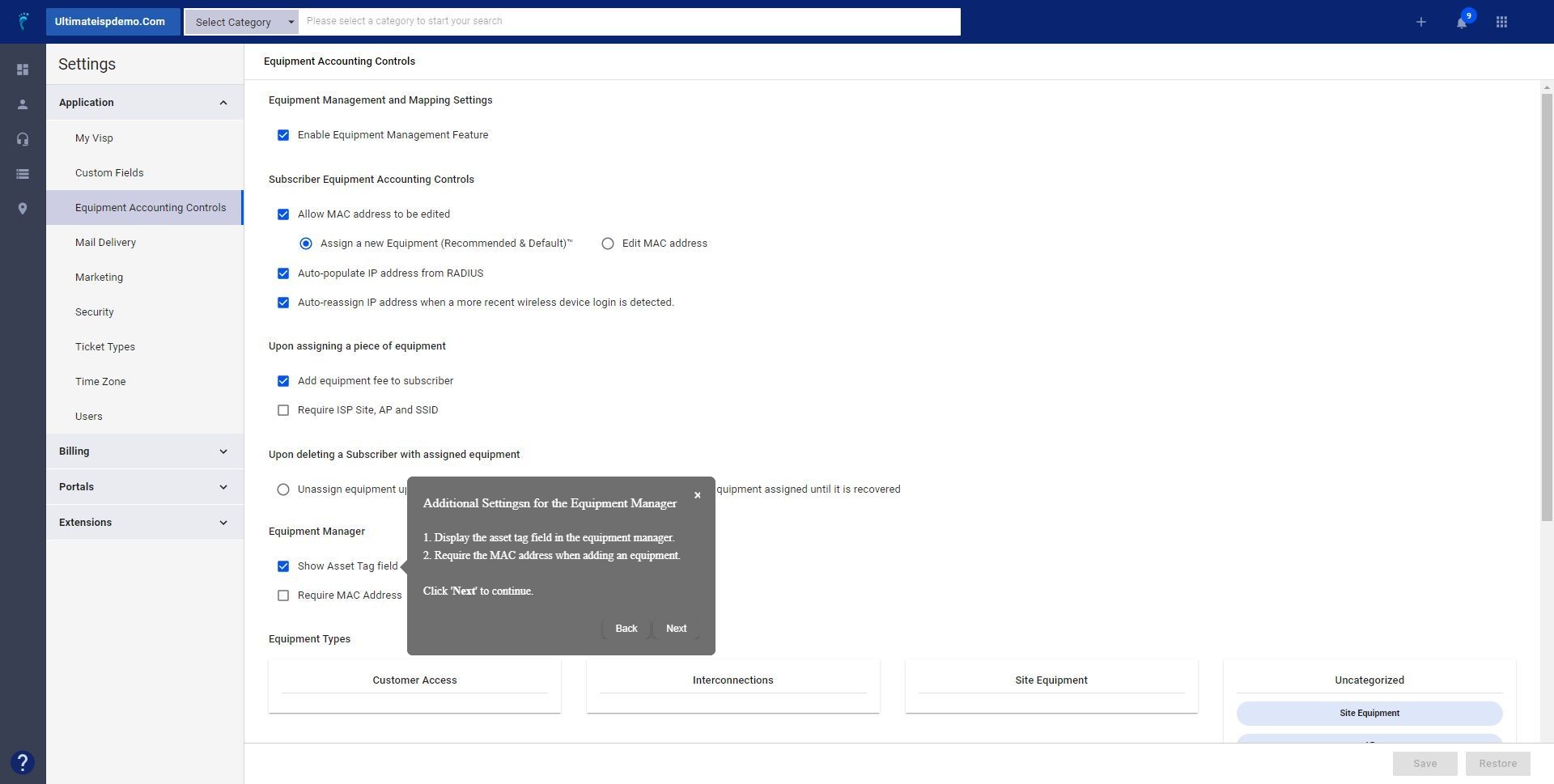 Slide 7: Configure Additional Settings for the Equipment Manager.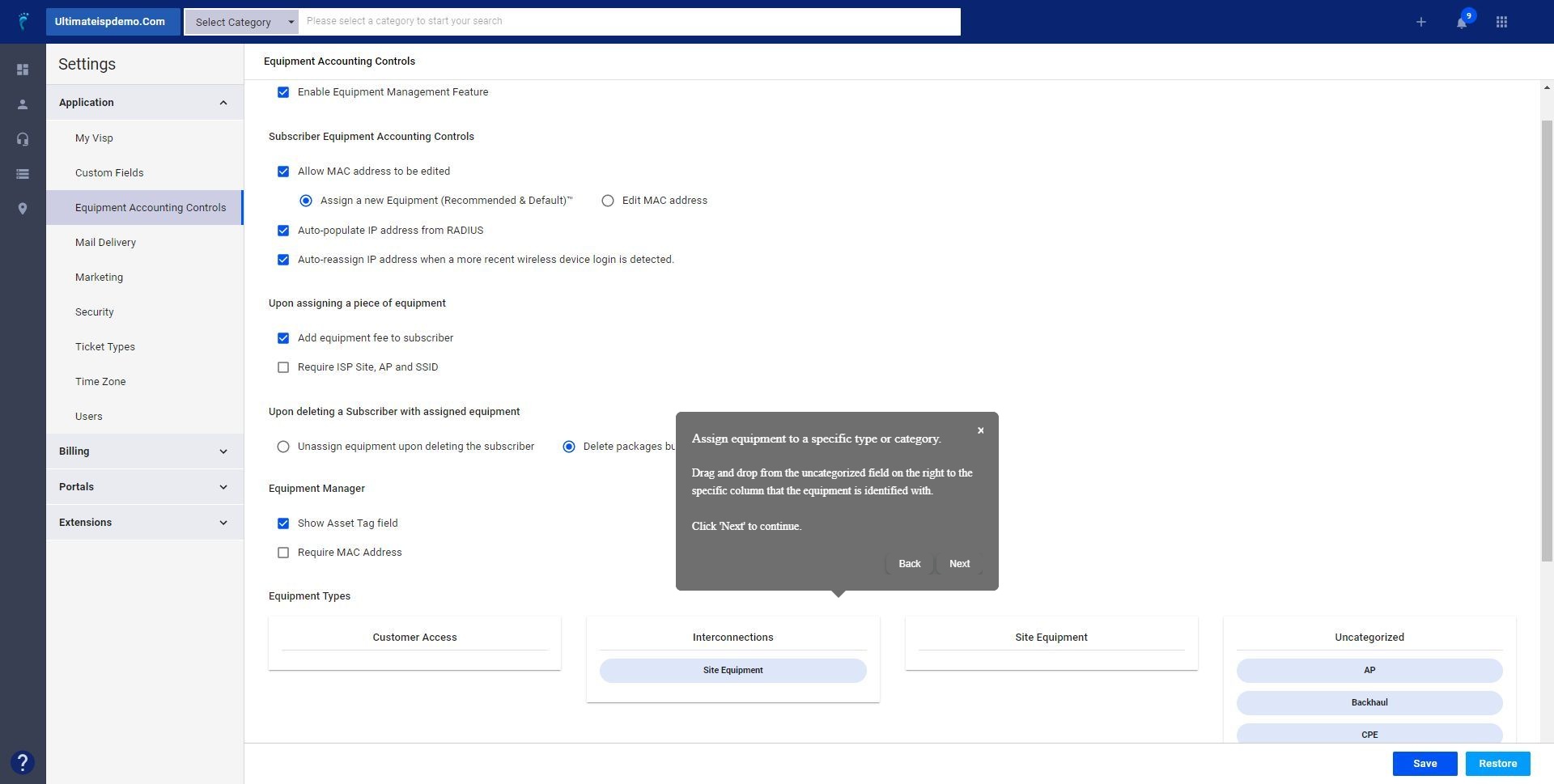 Slide 8: Assigning Equipment to a Specific Category.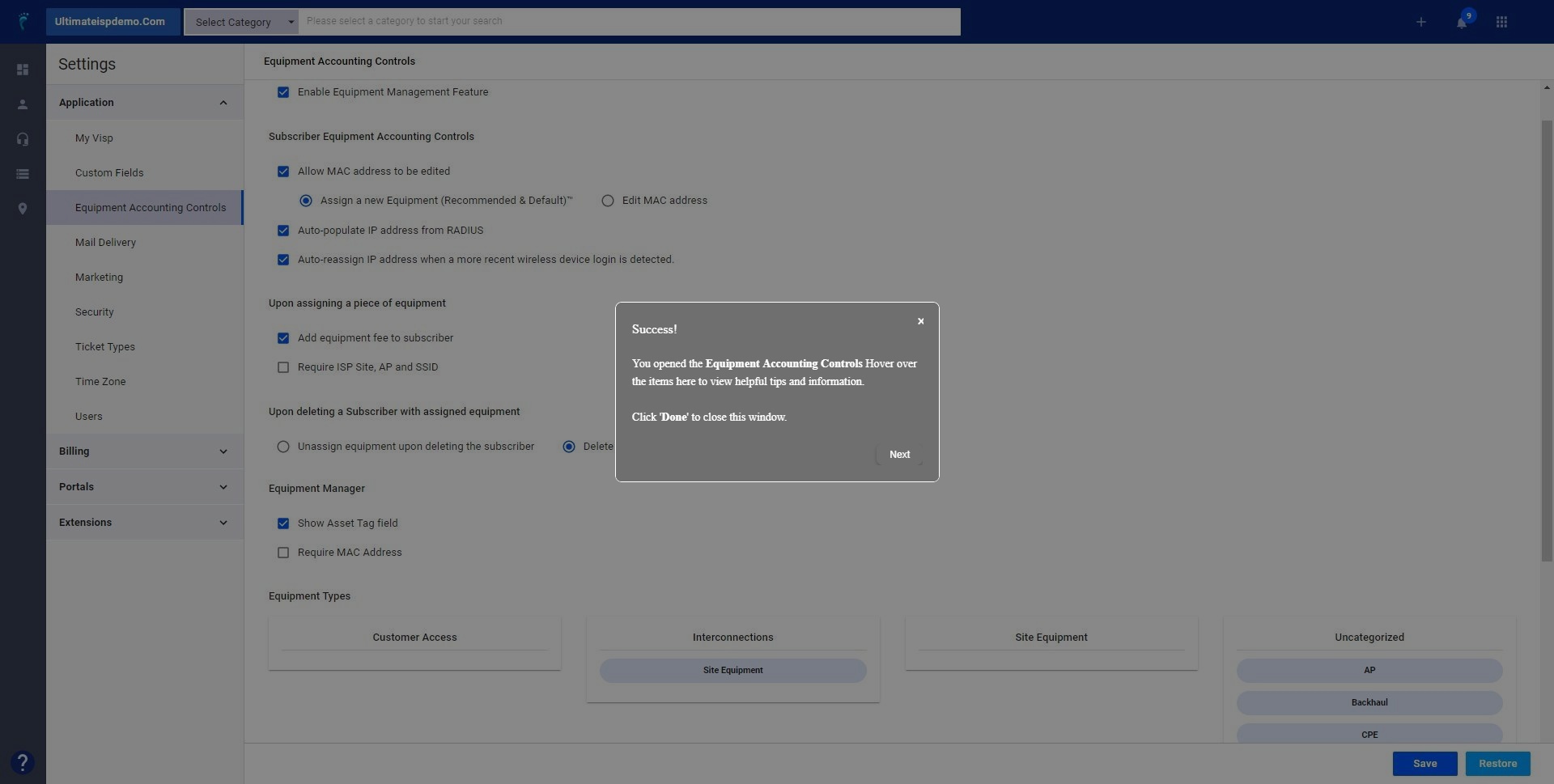 Slide 9: You completed the guide.