1. Here's an overview of your Onboarding Journey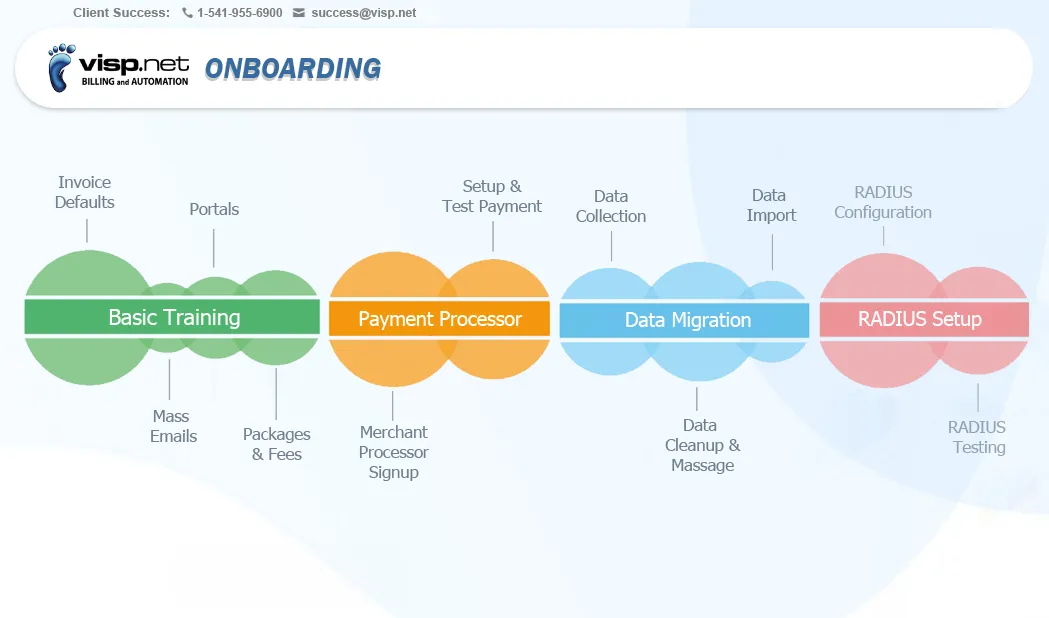 Important Tips for Your Portal and Email Settings During Onboarding
2. VIEW PAGEWhite-Label your VISP Account Manager and Signup Portal
White-label your VISP Signup Portal or Account Manager link
To point a domain or sub-domain to your VISP portal, log in to your domain registrar and update your DNS by pointing an A-record to this IP address 34.215.110.115.
The portal allows prospects to register for service and lets subscribers access and manage their account, usage, bills, payments, and update payment methods.
Click or open the link on this step to view our sample portal.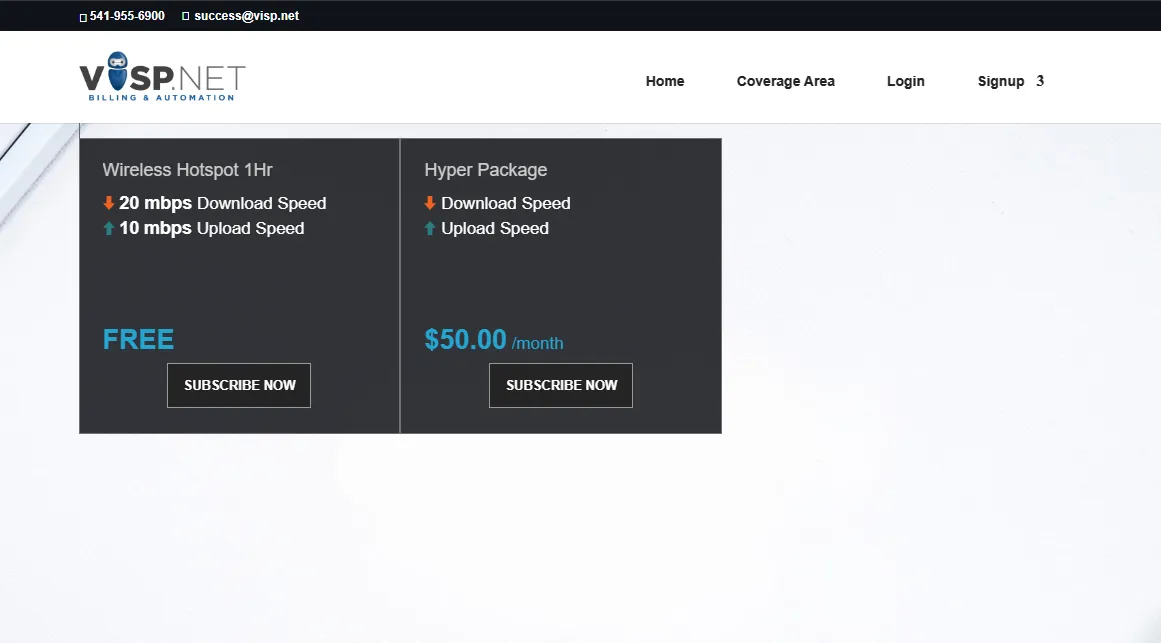 3. VIEW PAGEMass Email for Customer Payment Notifications
To enhance email delivery from VISP.NET server to your clients' inbox, add or make an SPF record for your domain.
To create a new SPF record, make a TXT record in your domain's DNS editor with the necessary information.
v=spf1 include:spf.visp.net ~all.
If your domain has an existing SPF record, you need to append "include:spf.visp.net" to it.
Here's an example of multiple domains added to an SPF record:
v=spf1 include:_spf.hostedemail.com include:spf.visp.net ~all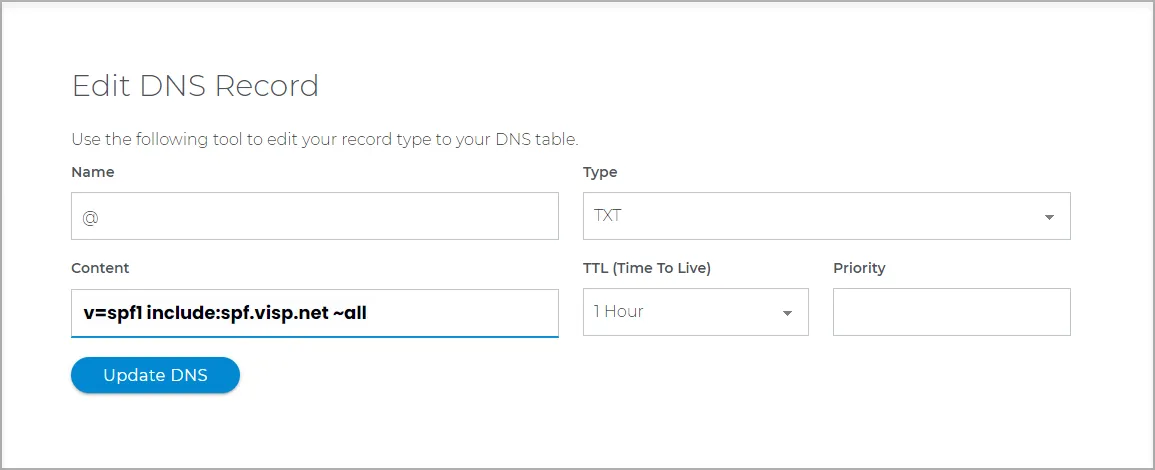 Training and Resources
💡 Add Packages and Services
This guide is comprised of the following items: (link)
Create a Package
Set Pricing
Configure Basic Details
Package Speeds
💡 Manually Add and BIll Customers
Add a Package to an Account
💡 Customer Transactions
Add a Quote, Create a New Custom Invoice, or Void an Invoice
Add a Credit Memo or a One-time Discount
💡 Payment Processing
💡 Create and Manage Tickets
💡 Setup Your Merchant and Auto-Pay Settings
💡 Online Signup Form and Account Manager
View the link to the

Online Signup Form

| Sample:

Demo ISP

, Live ISP
View the

Account Manager Link

View Subscriber

Username and Password

Use a Custom Domain for your Account Manager and Signup Portal.
💡 Advanced Sessions
💡 Onboarding Meetings
Schedule Team Training
Schedule

RADIUS Configuration
💡 Visp Client Success Teams and Channels
Live Support: Ringcentral / Glip account.
Phone: 541-955-6900
Email: success@visp.net
For details on our Hours of Operation and After-hours support policy,

click here

.
Resources
💡 Links
CEO Roundtable
Your Production Environment (

app.visp.net

)
Your

RingCentral Live Support

Channel
Reset your Visp Account Password